Daughters for Earth announces $1M to support 43 women-powered climate solutions
Daughters for Earth, a fund and a movement powered by One Earth that is dedicated to supporting and celebrating women-led climate actions, believes that the biggest challenge facing humanity cannot be solved without the full inclusion of women in addressing the dual crises of climate change and biodiversity loss.
We're excited to announce $1 million in grants to 43 women-led climate solution projects across 24 countries. Simultaneously, Daughters for Earth is also launching "The Hummingbird Effect," a campaign anchored in celebrating women's leadership in climate actions through graphic novels that include an explanation of the science behind their actions and tips for every daughter to join the movement and be part of the protection and restoration of Earth.
This significant grant, decided by The Wise Daughters Council, a diverse committee of women leaders, demonstrates Daughters for Earth's commitment to democratizing philanthropy.
Recognizing the positive impact of mobilizing women globally, The Hummingbird Effect was inspired by the African fable, I Will Be a Hummingbird, by Wangari Maathai. The campaign has many engaging elements, including the launch of the graphic novel series, a puzzle, fine jewelry in collaboration with Surya and the Moon, and an interactive avatar on the Daughters for Earth website. Registering on the site grants free access to the new graphic novel series that can be used as a source of inspiration and tools for learning about science-based solutions in simple ways.
By continuing to champion women's pivotal role in climate actions, Daughters for Earth has expanded their impact globally to funding projects in additional countries such as Argentina, Ecuador, Indonesia, Nigeria, Suriname, Philippines, and Vietnam along with Kenya, Uganda, the US, the UK and many more.
Since its launch in March 2022 Daughters for Earth has already funded 103 women-powered climate solution projects with a particular focus on conserving land and water, protecting wildlife, and expanding regenerative agricultural practices.
Learn more about each of the amazing Daughters for Earth-supported projects below.
---
Regenerating Communities and Empowering Women through Agroforestry in Kasese, Uganda
In the vulnerable agriculture-dependent communities of Kasese, Uganda, a local women-led agroforestry initiative is empowering women and girls through regenerative landscape restoration. This project by TreeSisters provides agroforestry training, income generation, and fuel-efficient stoves to strengthen climate resilience.
Alpha Women has successfully supported local communities in the region, and now the aim is to expand to four more villages and directly assist 500 women and 100 girls with practical and leadership skills training. The holistic approach will develop sustainable, productive landscapes using trees and grasses to improve soil, reduce erosion and landslides, and provide food, fuel, and income. Young girls will receive vocational training through building low-energy cookstoves and reactivating a reusable sanitary pad enterprise.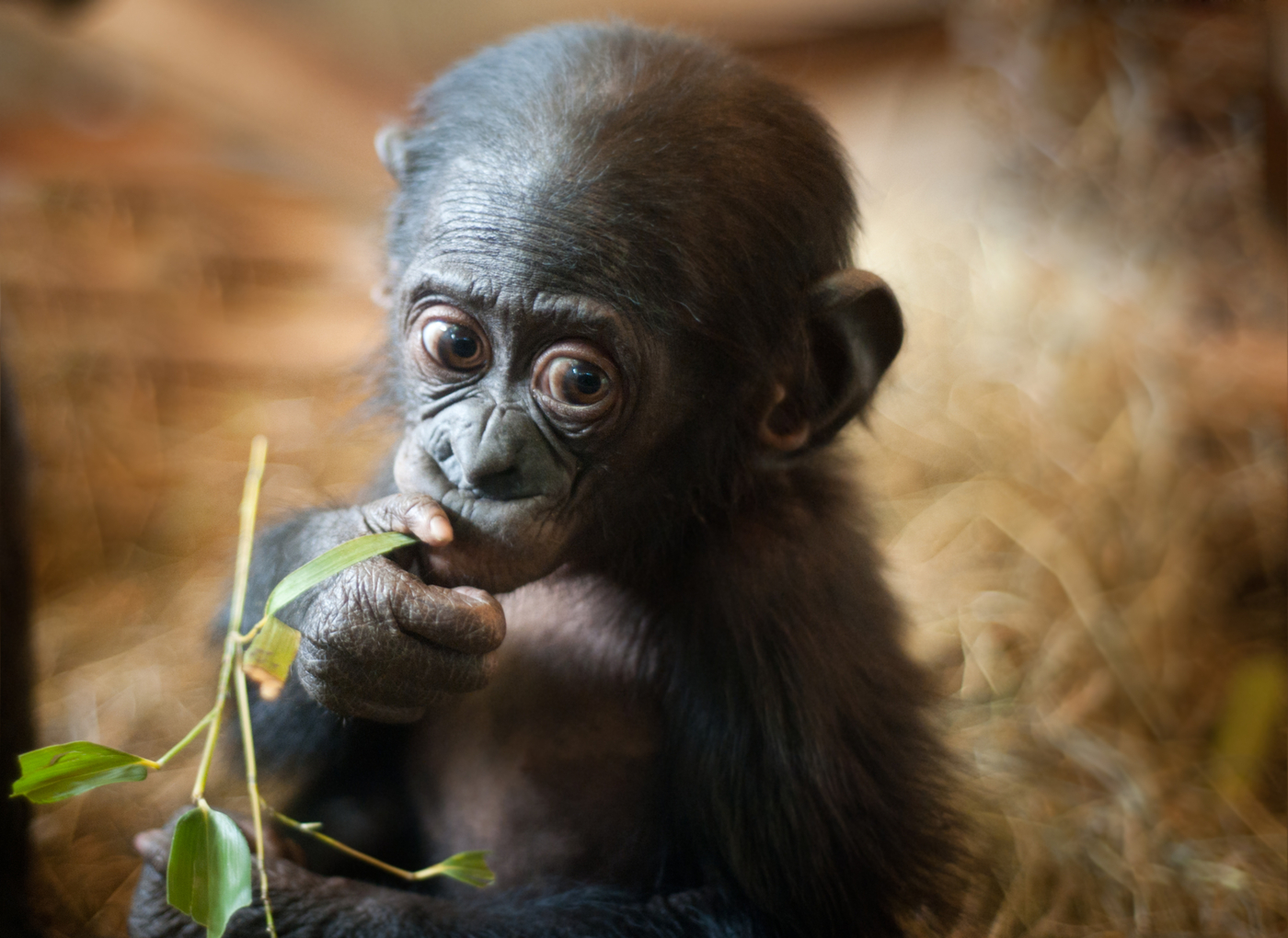 Protecting the Congo Basin's Kokolopari Bonobo Reserve Through Regenerative Agriculture
In the Congo Basin rainforest, home to immense biodiversity and carbon sequestration, unsustainable practices like slash-and-burn agriculture, illegal logging, and bushmeat hunting threaten ecosystems and species survival. This initiative aims to establish a model farm and nursery to promote regenerative agriculture among the region's smallholder farmers, predominantly women, who depend on land to survive.
This project by Congo Education Partners Inc. will build local capacity for multi-species farming that improves soil health and stability by providing training, technologies, and agroforestry supplies. This regenerative approach will also affirm women's leadership in a culture where they lack rights and recognition. The aim is to develop a sustainable agricultural model that protects the Congo Basin's forests and empowers its women farmers.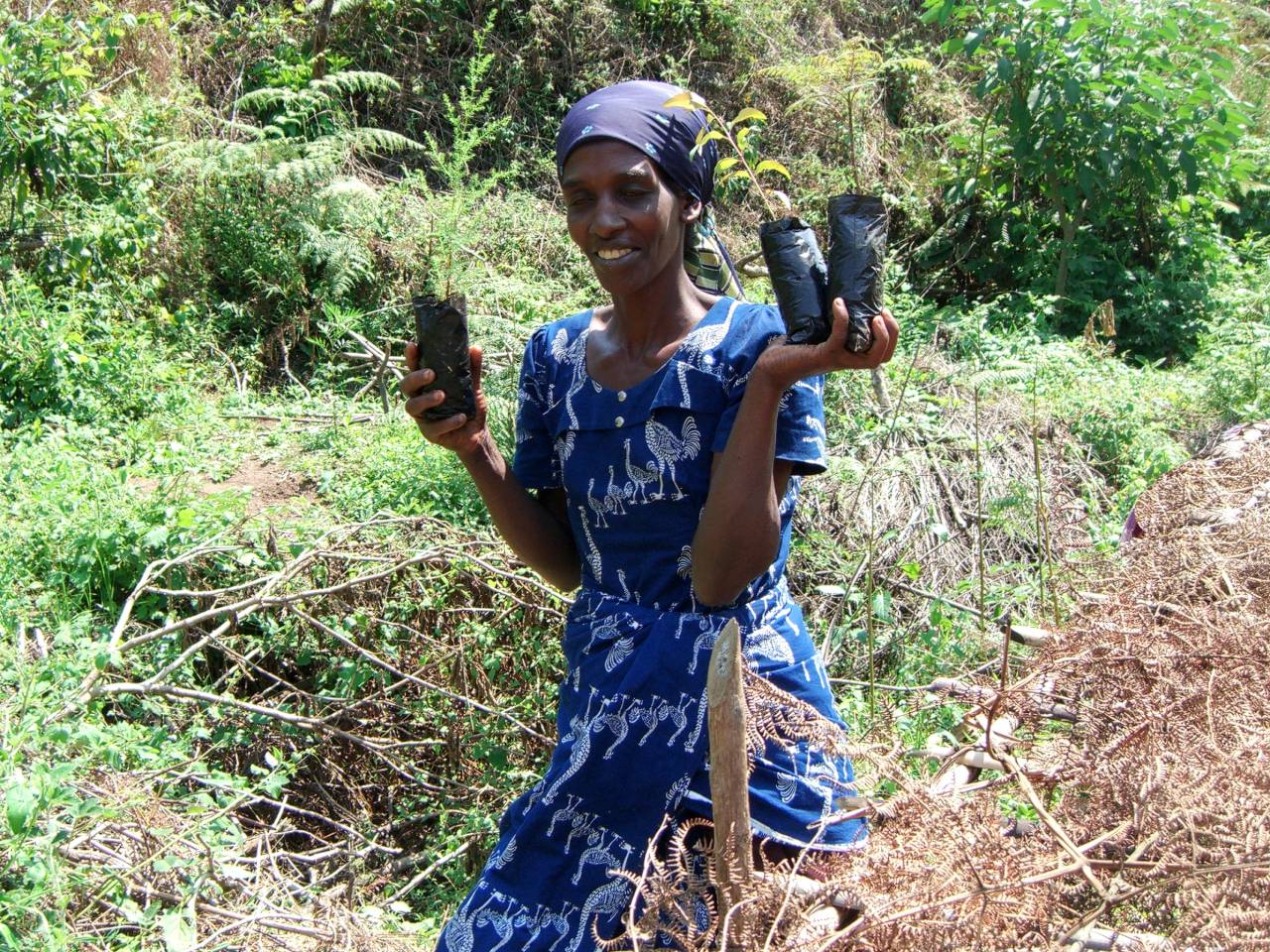 Restoring the Itombwe Rainforest through Community Action in the DR Congo
The Itombwe Rainforest in the Democratic Republic of Congo is renowned for its remarkable biodiversity. However, deforestation and resource extraction have threatened the region and the local Indigenous communities who have lived in harmony with the forest for generations.
Women from these communities have been organizing through the Women's Earth and Climate Action Network (WECAN) to raise awareness and safeguard their homes and nature. This project aims to protect 1.6 million acres of old-growth forest, restore 1,200 square kilometers of decimated areas, and support women's leadership in conservation. Funds will help women establish nurseries to grow trees for reforestation efforts and build community gardens.
This effort has already proven successful, with an 83% tree survival rate in current reforested areas, and the gardens fed 1,200 families last year. The project enables local women to heal their land and communities while protecting the critical Itombwe Rainforest.
Restoring Food Security and Resilience to Ugandan Refugees With Permagardens
In Uganda's Acholi region, home to nearly 80,000 South Sudanese refugees displaced by war, African Women Rising helps women and children build peaceful, prosperous lives through ecological agricultural training. With most refugees under 18 and lacking farming skills, AWR's "permagarden" methodology quickly increases food production using regenerative techniques like rainwater harvesting and soil enrichment.
This approach reduces land degradation while sequestering carbon, enabling greater yields, food security, and climate resilience. AWR's model aligns with the UN High Commissioner for Refugees (UNHCR) and the US Agency for International Development (USAID)'s goals to reduce reliance on food aid through sustainable livelihoods for refugees and has the potential to transform emergency food provision globally. With support, refugee women and children in Uganda will be empowered through regenerative gardening that restores the environment and fosters self-sufficiency.
Restoring Degraded Lands and Building Food Resilience in Kanyerus, Kenya
In the degraded lands of Kanyerus, Kenya, years of displacement and unsustainable practices have left pastoralist communities struggling with food insecurity, poverty, and environmental decline. To empower women and regenerate the landscape, this project will provide permaculture training and demonstration gardens to inspire ecological restoration.
Support for Regenerosity's East African Women and Youth in Permaculture Flow Fund will help 5,000 people in approximately 300 households spread across 17 villages. Women in these communities will become leaders in regenerative farming techniques like kitchen gardens to improve soil health, increase biodiversity, and cultivate sustainable food sources. By distributing starter kits and utilizing a train-the-trainer model, the initiative aims to build self-sufficiency, gender equity, and community resilience.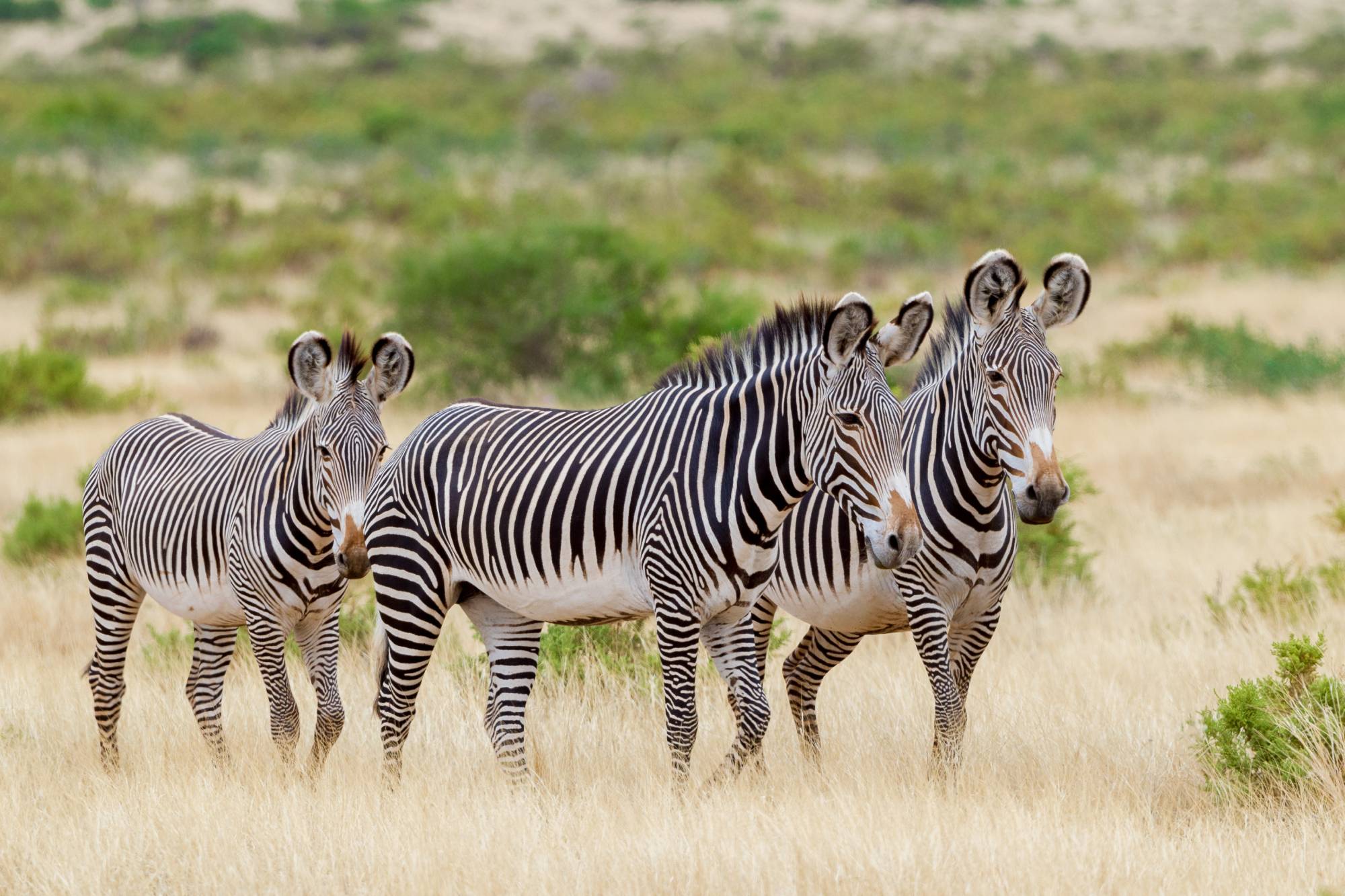 Restoring Ancestral Rangelands of Pastoralists in Samburu, Northern Kenya
In Kenya's rangelands, years of sedentary grazing have degraded the landscape, displacing wildlife and threatening pastoralist livelihoods. To counter this, Grevy's Zebra Trust trains Indigenous Samburu women as Grassland Champions to lead community-wide restoration initiatives.
The Champions, led by Ngeeti Lempate – known as Mama Grevy - implement regenerative grazing plans and restoration techniques like building semi-circular bunds to slow erosion. This improves rangeland health, bolsters climate resilience, prevents infectious disease, and enables the continued co-existence of livestock, wildlife, and people. Having restored bare ground around their village, the Champions now inspire neighboring communities to heal ancestral lands. By blending traditional knowledge and modern practices, the Samburu women have become ecological leaders in the region and a model for regenerating grazing practices worldwide.
Enhancing Food Sovereignty By Cultivating Traditional Crops in South Africa
In South Africa's Amadiba region, colonization damaged Indigenous foodways. The Amadiba Women's Fertile Fields Project by Siyazisiza Trust aims to empower local women to resist industrial agriculture and restore traditional, sustainable practices. Through nutrition training and mentored polyculture farming, women will expand the cultivation of resilient heritage crops using natural fertilizers. This enhances food sovereignty, agroecology, and climate resilience while revitalizing ancestral knowledge.
By training women in fertilizer production and engaging farmers' forums and partners, the project fosters large-scale adoption. It enables women to lead community efforts toward biodiverse, regenerative agriculture grounded in culture. With support, this project will scale agroecology and strengthen sovereignty by uplifting women as ecological stewards.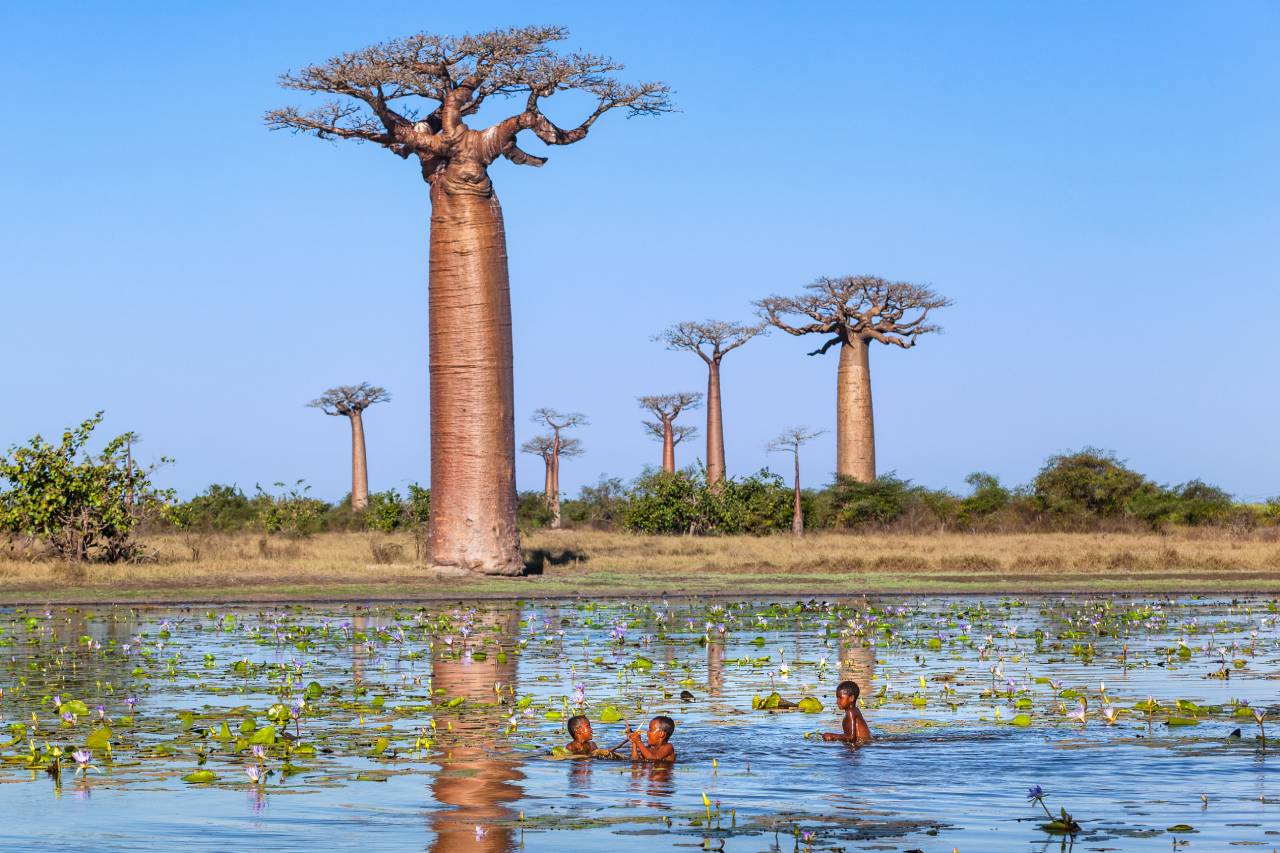 Restoring Madagascar's Baobab Forests By Creating a Local Women-led NGO
The AMPELA Conservation project by Groupe des Spécialistes et des Passionnés de Baobabs de Madagascar (GSPBM) in Madagascar seeks to establish a nonprofit organization led by Malagasy women researchers and community leaders. The name "AMPELA" means "Women" in the local dialect and stands for "Amplifying the Movement of women-powered efforts to Protect the Environment through Leadership and Actions."
With a focus on restoring the baobab forest through women-led conservation and community engagement, this initiative builds upon a successful model. It empowers women by providing them with the skills to manage nursery trees, make reforestation decisions, and take leadership roles in conservation efforts, addressing the gender disparity in education, research, and conservation sectors in Madagascar.
Through collective decision-making and sustainable livelihood development, AMPELA Conservation aims to bring about transformative change, benefiting the local community and the environment while advancing gender equity in the region.
Restoring the Namuli Rainforest and Community Health in Mozambique
On Mozambique's sacred Mount Namuli, biodiversity loss threatens ecosystems, traditional medicine, and community health. To restore the mountain's rainforests, Legado facilitates community-led reforestation focused on replanting native species used for healing. This preserves ecological and cultural heritage while empowering Namuli's steward communities. Grant support will map degraded areas, expand community nurseries and planting campaigns, and convene local leadership teams to regenerate medicinal plants and wildlife habitats.
The project by Namuli Wiwanana actualizes the Namuli Community Legacy Plan, created by residents prioritizing forest conservation together with livelihoods, education, and health. As slash-and-burn agriculture and deforestation compromise water, biodiversity, and plant medicine, reforestation directly links forest health to community wellbeing. Legado's participatory approach lets Namuli communities shape their thriving future through regenerative action benefiting people and ecosystems interdependently. This community-designed project meets intersecting needs for ecological revival and public health on their sacred ancestral mountain.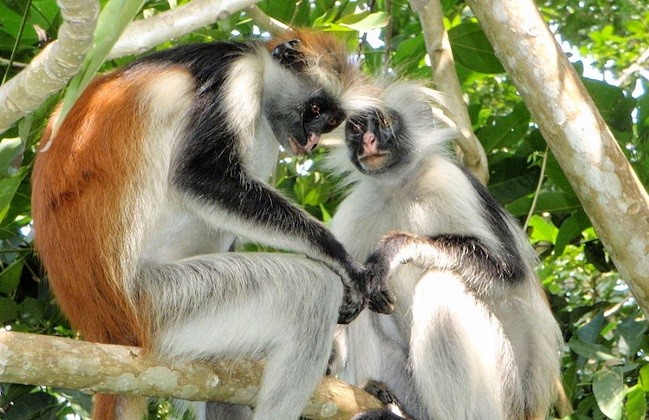 Saving Nigeria's Critically Endangered Niger Delta Red Colobus Monkey
The Foundation for Sustainability of Ecosystems, Wildlife, and Climate is on a critical mission to ensure the survival of the critically endangered Niger Delta red colobus monkey in Nigeria's Niger River Delta. With the last known population confined to a mere 1,500 sq. km in Bayelsa State, Nigeria, this species ranks among the world's 25 most endangered primates. The primary threats it faces are habitat loss due to excessive logging, oil extraction, and commercial bushmeat hunting.
Through working closely with the Apoi Community of Bayelsa State, the Apoi Community Conservation Area (ACCA) was established, covering 1,013 hectares where community rangers are on patrol to protect the last stronghold of these red colobus monkeys. This area also harbors other threatened species, such as grey parrots, home's hinge-back tortoises, West African dwarf crocodiles, and white-bellied pangolins.
This project seeks support for reforestation, habitat expansion, and youth engagement in reforestation efforts. Additionally, it aims to advocate for a legal framework at the state level to protect the species and secure political backing for ACCA, the last lifeline for the Niger Delta red colobus monkey's survival in the region. As the only functioning protected area in the Niger Delta, ACCA faces mounting pressure to safeguard the vital habitat these primates depend on.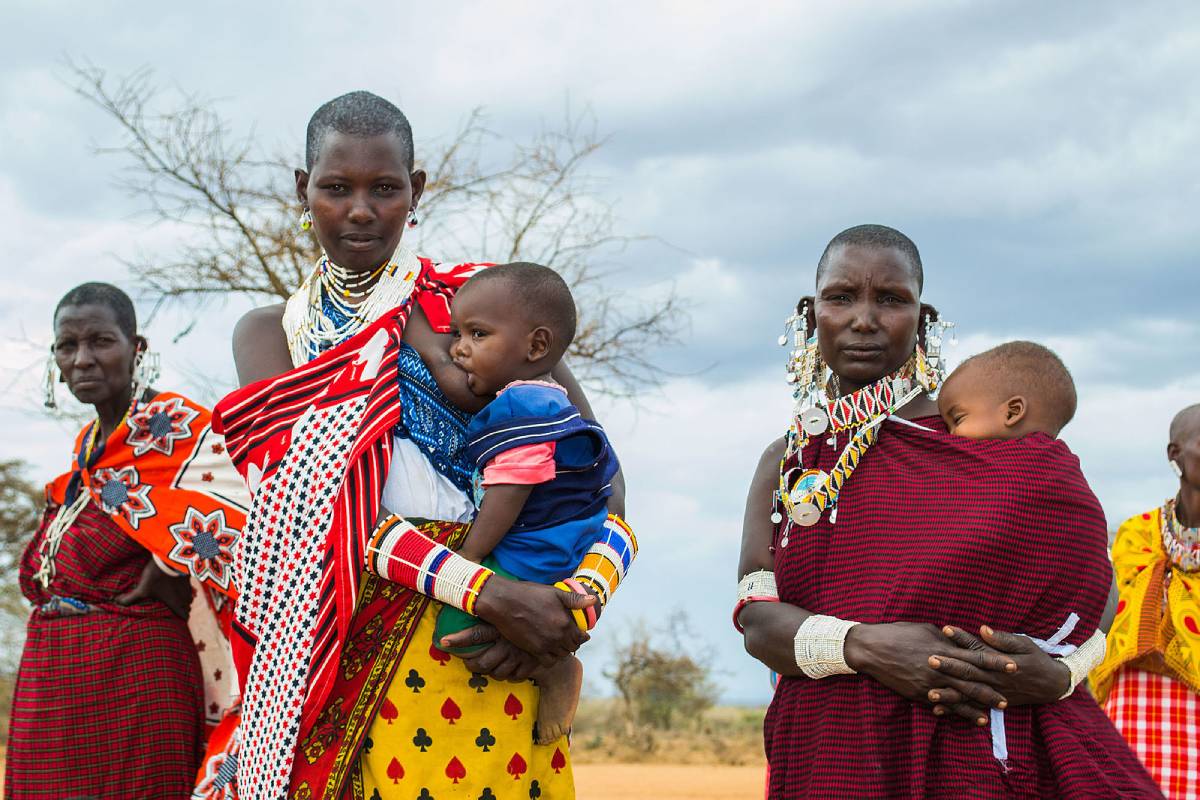 Strengthening Land Tenure Security in a Maasai Community in Tanzania
The Ujamaa Community Resource Team is undertaking a project aimed at bolstering the security of land and resources for the Maasai community in northern Tanzania. This initiative seeks to empower the Maasai people to preserve their traditional way of life, which is presently threatened by encroaching agricultural activities and unsustainable development practices.
By securing land tenure in four key villages in Simanjiro district, the project aims to support the sustainable management of natural resources, planned grazing, and the conservation of critical wildlife habitats in the Tarangire and Maasai Steppe ecosystems. These traditional practices help build resilience against adverse weather changes, such as droughts and heavy rains while preventing land erosion.
This endeavor aligns with Tanzania's legal framework, promoting the legal ownership of communally held land and enhancing the Maasai community's ability to adapt to climate change, improve livelihoods, and safeguard vital wildlife breeding areas.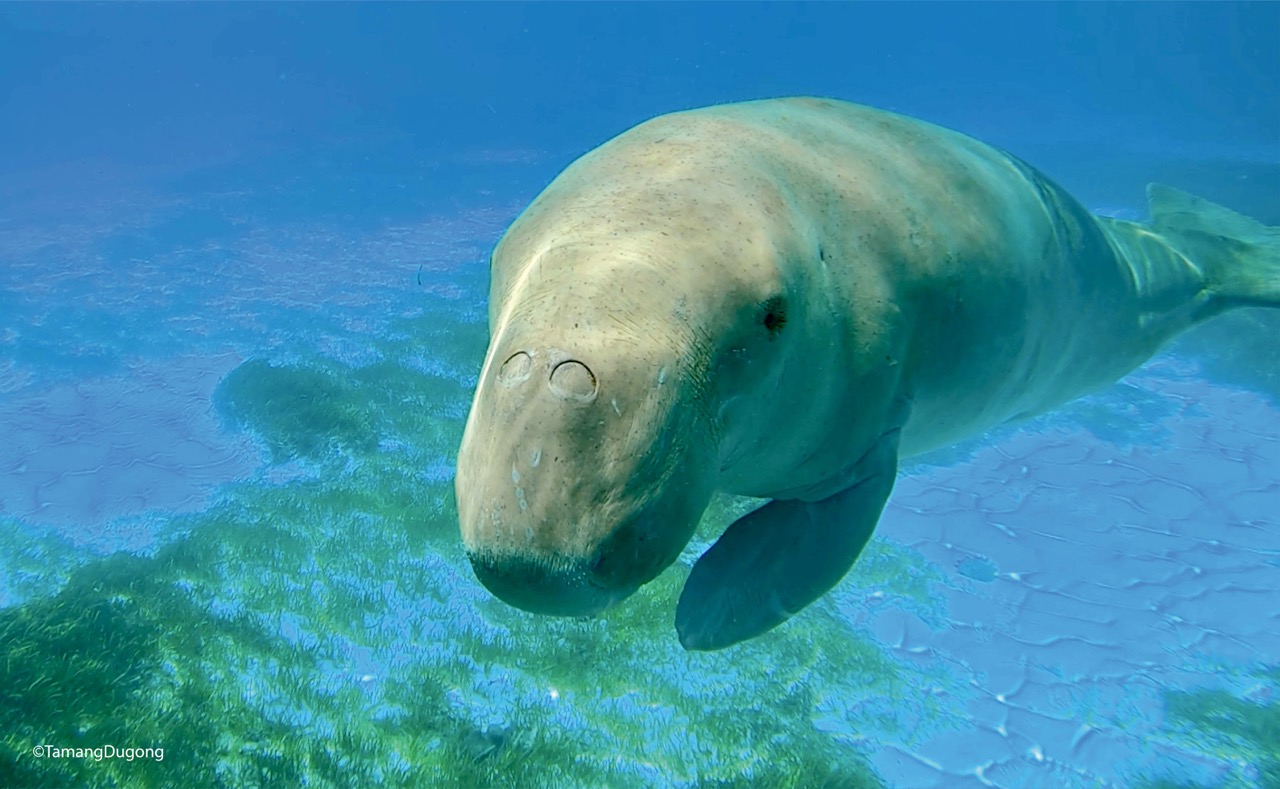 Protecting Dugongs and Seagrass in Pantar Island Marine Protected Area
The dugong is the only species of Sirenian in Indonesia and is a vital seagrass pollinator in its marine environment. Yet, small-scale fishing and bycatching threaten the species and its entire ecosystem.
Support for this project will help Tamang Dugong Indonesia start a pilot research program in Pantar Island, a dugong habitat and fishing area, to collect data on dugongs, seagrass, and other megafauna. This first-of-its-kind local study will promote sustainable use and habitat preservation for dugongs and seagrass and analyze carbon sequestration for climate change mitigation.
Additionally, the project emphasizes women-led conservation and comprehensive education efforts, including awareness materials, tourism management, and collaboration to support a blue economy, ensuring the protection of a vital marine migration corridor in this island nation.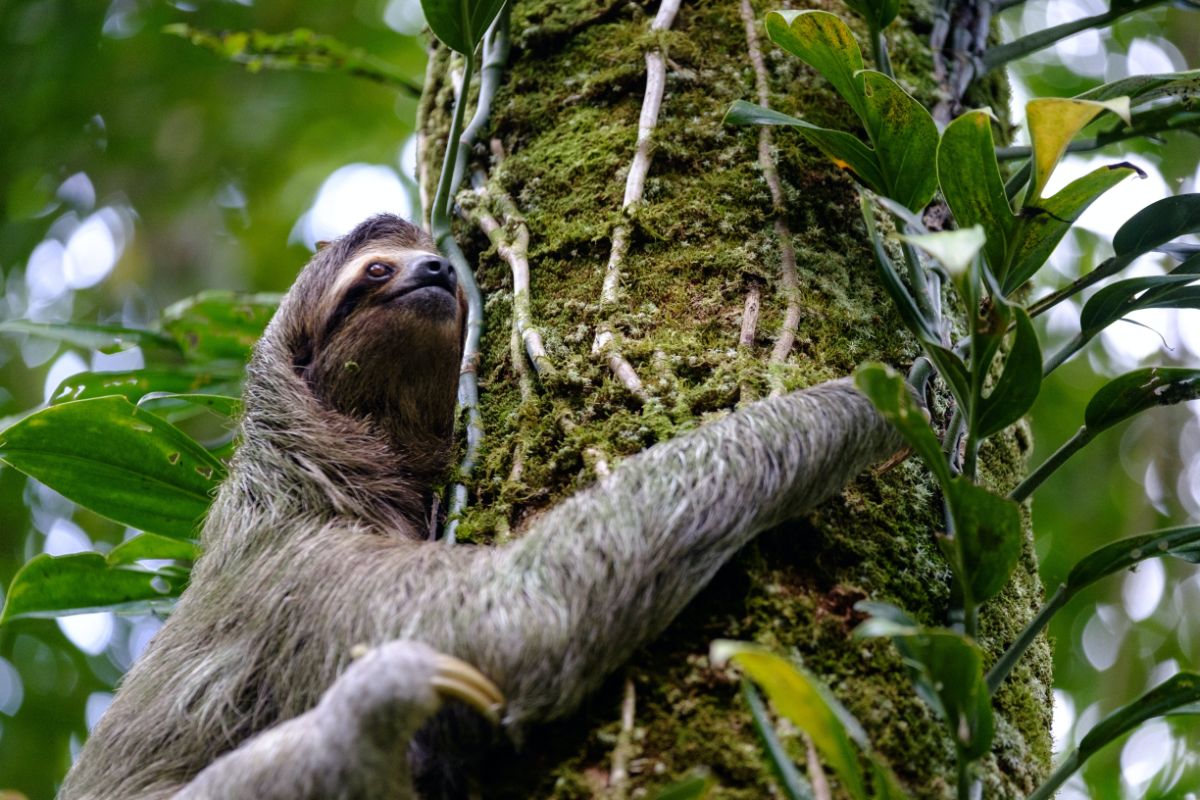 Restoring Tree Canopy Habitats for Sloths and Other Arboreal Species
The Connected Gardens project by the Sloth Conservation Foundation aims to reduce habitat loss in human-dominated areas of Costa Rica. It focuses on recovering canopy connectivity to increase and safeguard arboreal wildlife populations like endangered sloths. Unsustainable development is the biggest threat to sloths, disappearing from their former ranges at an alarming rate. Connected Gardens has already reconnected 48 square kilometers of sloth rainforest territory by installing wildlife bridges and planting trees on private lands.
This project will help scale to new regions, using this reforestation model to balance development and conservation. The expanded nursery will increase sapling production and employ more Indigenous women from the Talamanca community.
Through a network of "connected gardens," this project ensures safe passage for wildlife, creates green jobs for locals and boosts income for property owners with new trees. The goal is to grow the project by 80% by 2025, fostering harmonious coexistence between humans and wildlife while protecting the region's unique biodiversity.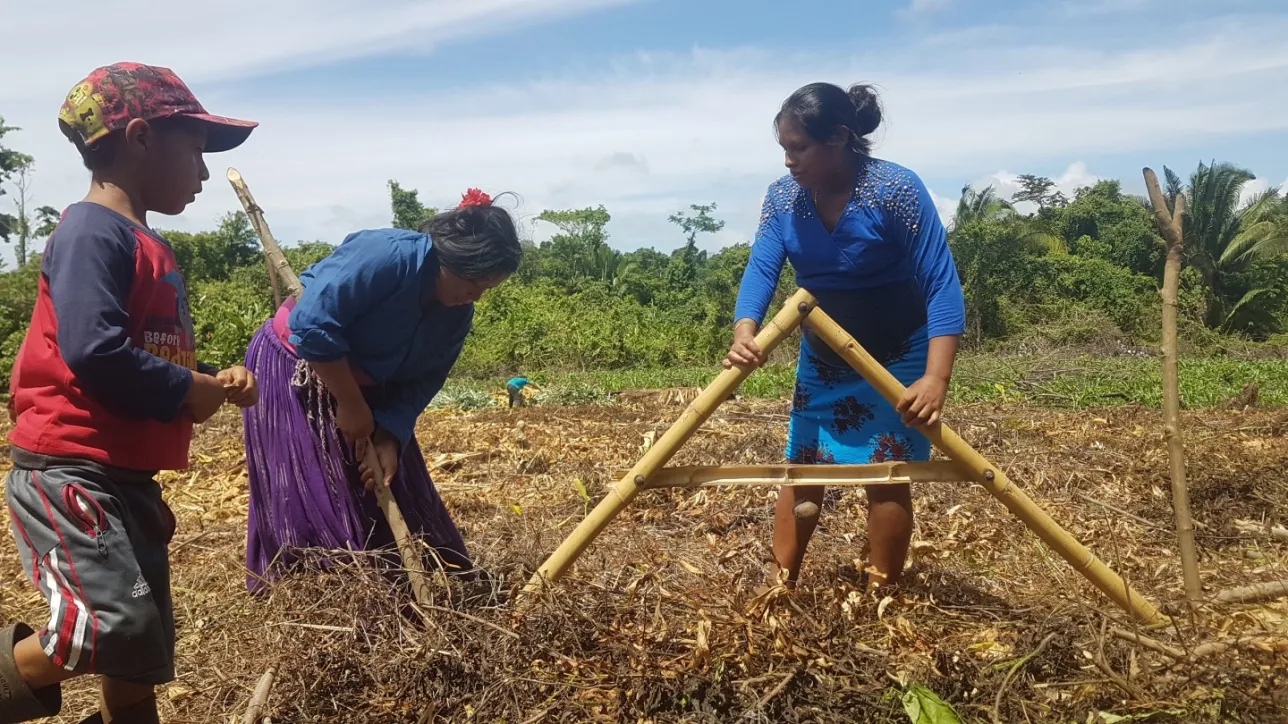 Developing Value-added Models to process Native Seeds in Antigua Guatemala
Contour Lines is buying harvests from thousands of families who are cultivating their own agroforestry sites and is employing and training a team of local women from the surroundings of Antigua, Guatemala, to process seeds and fruits that would otherwise be lost or sold with no profit gain. The grant will support the acquisition and installation of equipment within the local communities to process seeds and fruits in solar dryers, jarring setups, cacao fermenters, and flour-making facilities. They will create markets that can absorb much of the harvest by significantly enhancing the quality of products like salsas, ferments, dried fruits, gluten-free flours, and baked goods while bringing income to families.
Empowering Zapotec Communities to Protect Ancestral Seed Diversity
Among the biocultural richness of Oaxaca, Mexico, is the way that Zapotec families combine and use different species of mezcal-making Agave, of which there are about fifty species. The traditional cultivation of multiple species of Agave and the way that it is naturally processed adds value to a distilled drink called mezcal. Over the past decades, this practice has been displaced by foreign mezcal industries that pursue profit over cultural preservation and healthy agroecosystems, focusing on as few as five species.
At Matatlán, not only has community cohesion become threatened, but dozens of creeks are being polluted with the distillate waste. In order to stop and revert this trend, Mi Oaxaca is providing a place-based cultural preservation project in Santiago Matatlan that will eventually help shape the traditional mezcal industry and, by extension, the wellbeing of the community. Hands-on training and workshops for community members will grant them the confidence they need to succeed as land stewards and leaders in their craft. Topics will include cost analysis of sustainable cropping and harvesting and the economic and environmental benefits of maintaining Agave seed diversity.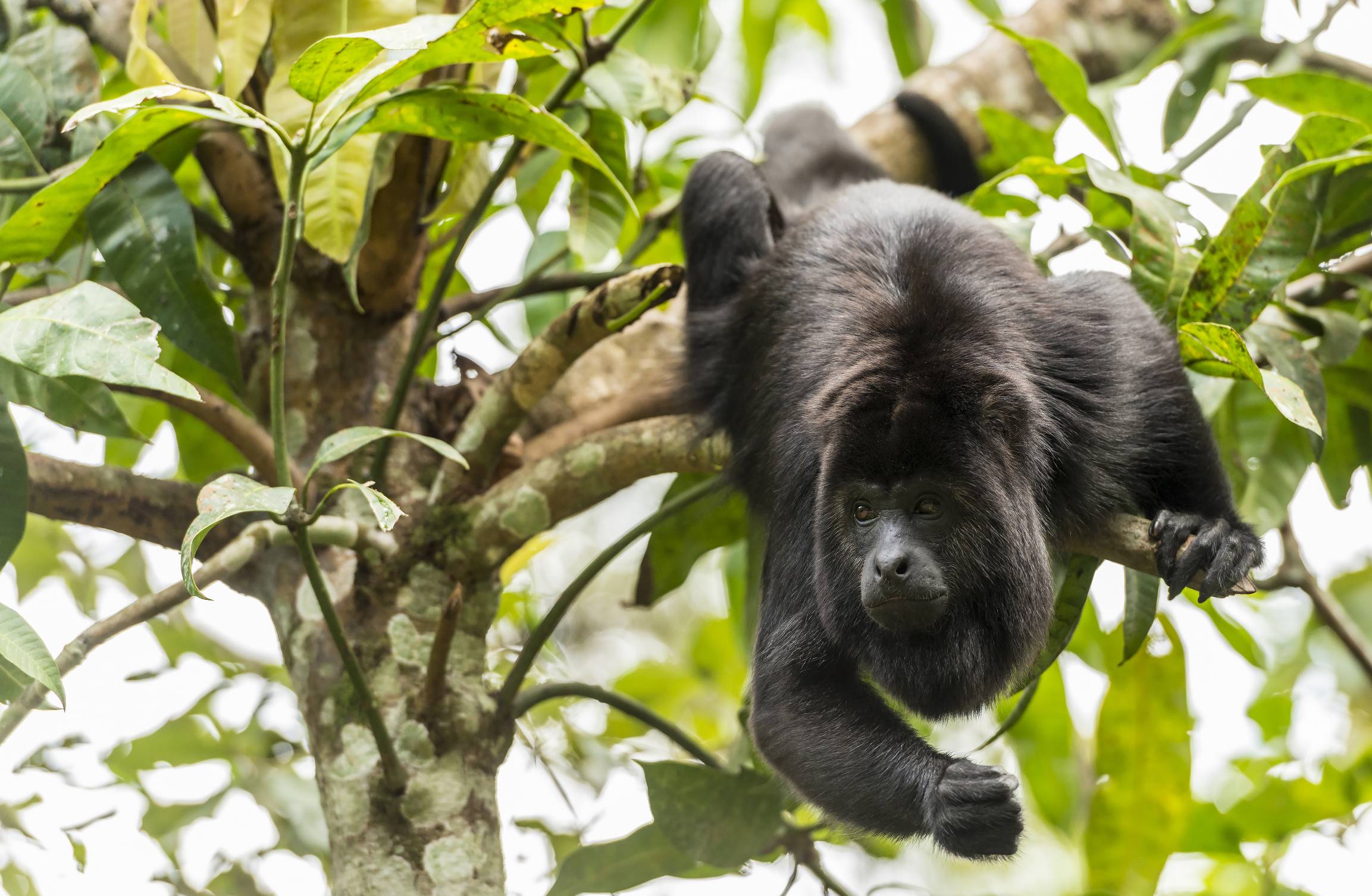 Protecting Belize's Biodiversity through Women-led Baboon Habitat Conservation
Established in 1985 to protect habitat for the black howler monkey (Alouatta pigra)—locally called baboons—in the northern coastal plain of Belize, the Community Baboon Sanctuary (CBS) is a voluntary grassroots private protected area covering 5,179 hectares along the historic Belize Old River. The Community Baboon Sanctuary is a Community Conserved Area that forms an important corridor connecting critical areas in the Maya Forest Corridor and the Northern Belize Biological Corridor and is listed under Category IV of the IUCN protected area categories.
The Daughters for Earth grant to Community Baboon Sanctuary Women's Conservation Group will contribute to the establishment of a research and monitoring program by training and equipping community members on data collection methods for the black howler monkey population, river species, water quality monitoring, and wildlife monitoring.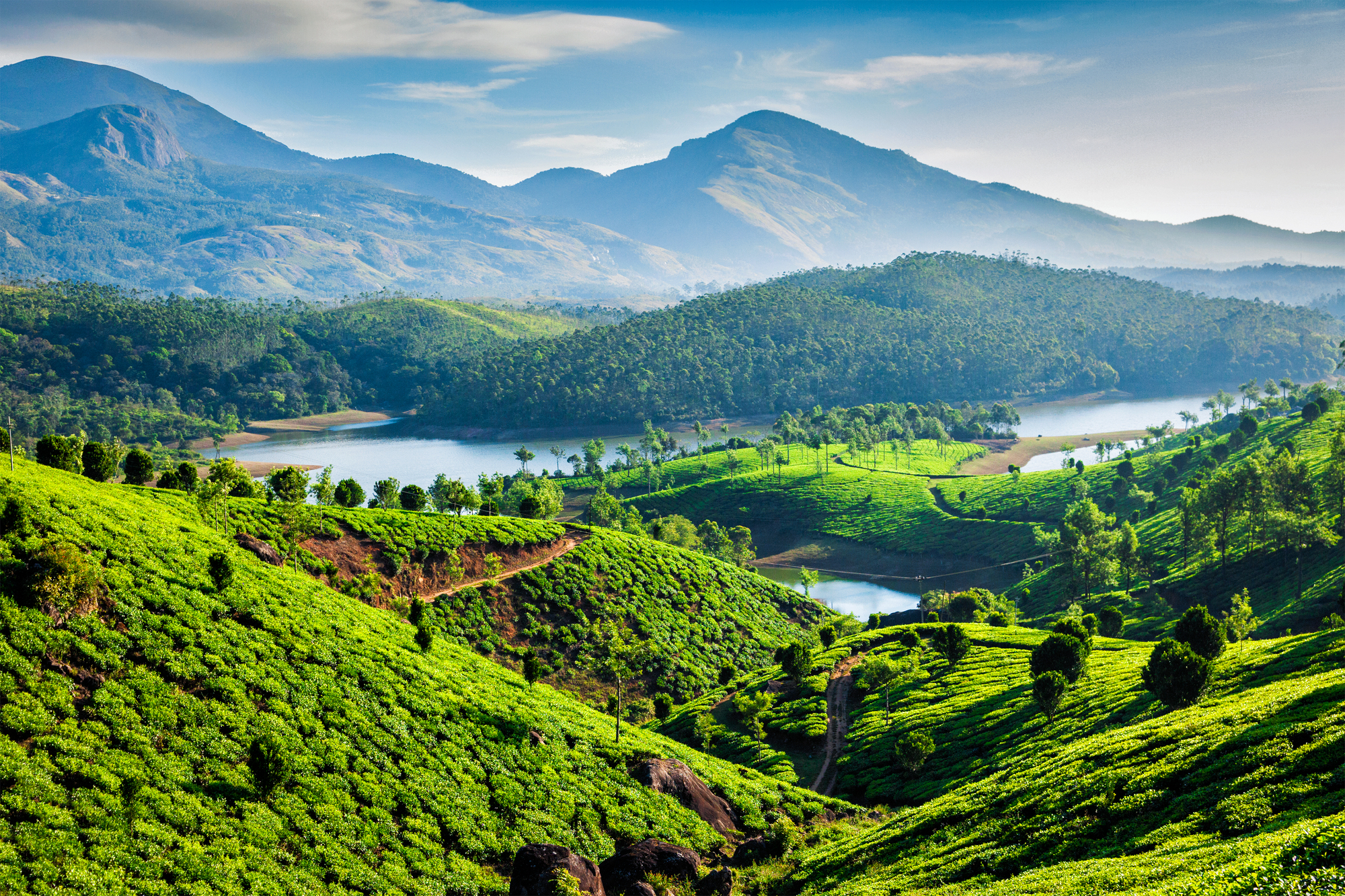 Advocating for the Rights of Transboundary Rivers in India, Nepal, and Bangladesh
Women from India, Nepal, and Bangladesh are growing stronger in their leadership to advocate for the rights-of-rivers advocacy. From the Himalayan glaciers in Nepal to the floodplains of India and Bangladesh, South Asia's rivers support 23% of humanity, boast lush biodiversity, combat climate change, and are the renowned cradles of culture and traditional knowledge.
The transboundary rivers of Nepal, India, and Bangladesh, a region rich in biodiversity and disproportionately affected by climate change, are under threat. They are over-extracted, significantly degraded in terms of pollutants, and increasingly dammed for hydropower generation or for large-scale irrigation. Yet their flows underpin significant cultural practices and support livelihoods through their value to natural ecosystem services and downstream agriculture.
In the region, women are often the stewards of rivers within their communities but lack resources and access to important resources and tools to protect rivers. Moreover, the shrinking of space for dissent in the region has made traditional forms of advocacy challenging. Community-level transboundary river protection is fundamental to addressing the urgent freshwater crisis in a region rich in biodiversity and disproportionately affected by climate change.
International Rivers seeks to support women river protectors from transboundary rivers by providing training in an innovative approach to river protection: rights of rivers. This approach seeks to bestow on rivers legal standing and entitlement to basic rights, including the right to flow, to be free of pollution, and to perform essential functions within its ecosystem.
Although its modern form dates to the early 1970s, the concept that an object of nature has inherent rights that humans must respect derives from Indigenous worldviews that are millennia-old. As a result, a Rights of River approach to river protection that puts community guardians front and center aligns more closely with traditional and community knowledge and culture. By taking the route of courts and legislation rather than more common civil society approaches to activism, a Rights of River approach has the potential to be a game changer.
Protecting Spoon-Billed Sandpiper in Vietnam through Community-led Conservation Efforts
The spoon-billed sandpiper (Calidris pygmaea) is a critically endangered long-distance migrant shorebird. Vietnam used to be a feeding and resting site during migration months. However, the species' population has dramatically declined due to climate change, habitat loss, and hunting.
Vietnam lies within the Indo-Burma biodiversity hotspot and East Asian-Australasian Flyway (EAAF) - one of the world's great flyways of migratory birds. The 1,372 km2 UNESCO Red River Delta Biosphere Reserve in Vietnam contains four Key Biodiversity Areas, including one Ramsar site and one threatened Important Bird & Biodiversity Area (IBA in Danger).
Declines in migratory shorebirds have been largely attributed to habitat loss, while hunting has been often overlooked. In Vietnam, hunting is the most widespread pressure upon the country's IBAs, and a survey conducted in 2021 revealed that Kim Son and Yen Mo Districts in Ninh Binh Province (within RRDBR) are hotspots for illegal bird hunting, with mist nets being the most popular hunting equipment. The total length of the net measured up to 94.2 km (approximately 58.41 miles, half the distance from New York City to Washington).
Aside from hunting, there is no community-based project focusing on bird conservation in Vietnam. This is why this project's objectives are to:
Empower local women to take the lead in bird conservation intervention in their communities
Increase awareness of local communities to gradually change their attitude and behavior toward migratory bird conservation and human-wildlife coexistence.
Local women in Ninh Binh province, Viet Nam, will become leaders in bird migratory conservation and gradually increase the local community's awareness, attitude, and behavior toward migratory birds. This project by WildAct Vietnam is vital, as it will contribute to recovering a healthy ecosystem in the RRDBR for humans and birds to coexist.
Advocating for Self-sufficiency and Self-reliance among Peasant Women in the Philippines
Women peasants and fisherfolk in the Philippines want to be fully considered by the government in adaptation and mitigation strategies. They want the general public and policymakers to understand that they are a vital sector in the economy and that they are also contributing to reducing the impacts of climate change.
Over the last decade, privatization and conversion of bay areas, predominantly by reclamation projects, have threatened to displace traditional fishing communities and undermine the steady supply of fish products in the economy. Moreover, bay areas are facing marine environmental degradation, subsidence, and major risks of flooding. After decades of government subsidies and support services, production volume and quality of food have dramatically decreased, and coastal ecosystems have deteriorated.
Women peasants and fisherfolk are ready to revitalize traditional practices and complement them with agroecological knowledge to restore land and water bodies where they grow food. Their plan is to systematize best practices and collect stories of success to motivate more people to join this women-led movement.
In the first stage of this Agroecology Fund project, they will document the impact of drought and reclamation projects so that they can be used in campaigns, advocacy, and organizational building. It will include training that will encourage local peasant women to use environmentally sustainable agricultural practices such as organic farming and agroecology, which may have a positive effect on the natural environment. The initiative advocates for a production subsidy, immediate assistance, food security bills, and protection of lands and bodies of water from environmentally harmful practices such as reclamation.
As part of their empowerment, women will further develop agroecology knowledge and practices after a land-use study by agroecology experts. They will also collect and use local heirloom seeds as part of a program of traditional seed research, propagation, and development. The project will also implement two cross-learning dialogues: women to women and rural residents to urban residents, and youth are to become centerpieces in the revival of love and pride in farming for the people's needs in the province of Occidental Mindoro, Mimaropa.
Promoting Collective Farms and Food Sovereignty among the Pallur Dalit Women
The Society for Rural Education and Development (SRED) supports Dalit and Tribal women farmer collectives in India to promote food sovereignty and defend their rights to access land. One such collective is the Pallur Dalit Women's Collective, which began in 2016 when 40 landless Dalit women reclaimed over seven acres of illegally occupied land in their community.
SRED provides training and assistance to this collective in natural farming methods, vermicomposting, and infrastructure development. They have become a model for Dalit women, breaking historical barriers to land ownership and decision-making.
This project by the Agroecology Fund will support three more Dalit women farmers' collectives, focusing on irrigation, agricultural equipment, bio manure, livestock, and agroecology. These efforts seek to empower marginalized women, challenge discrimination, and increase their presence in political spaces, ultimately improving their livelihoods and status.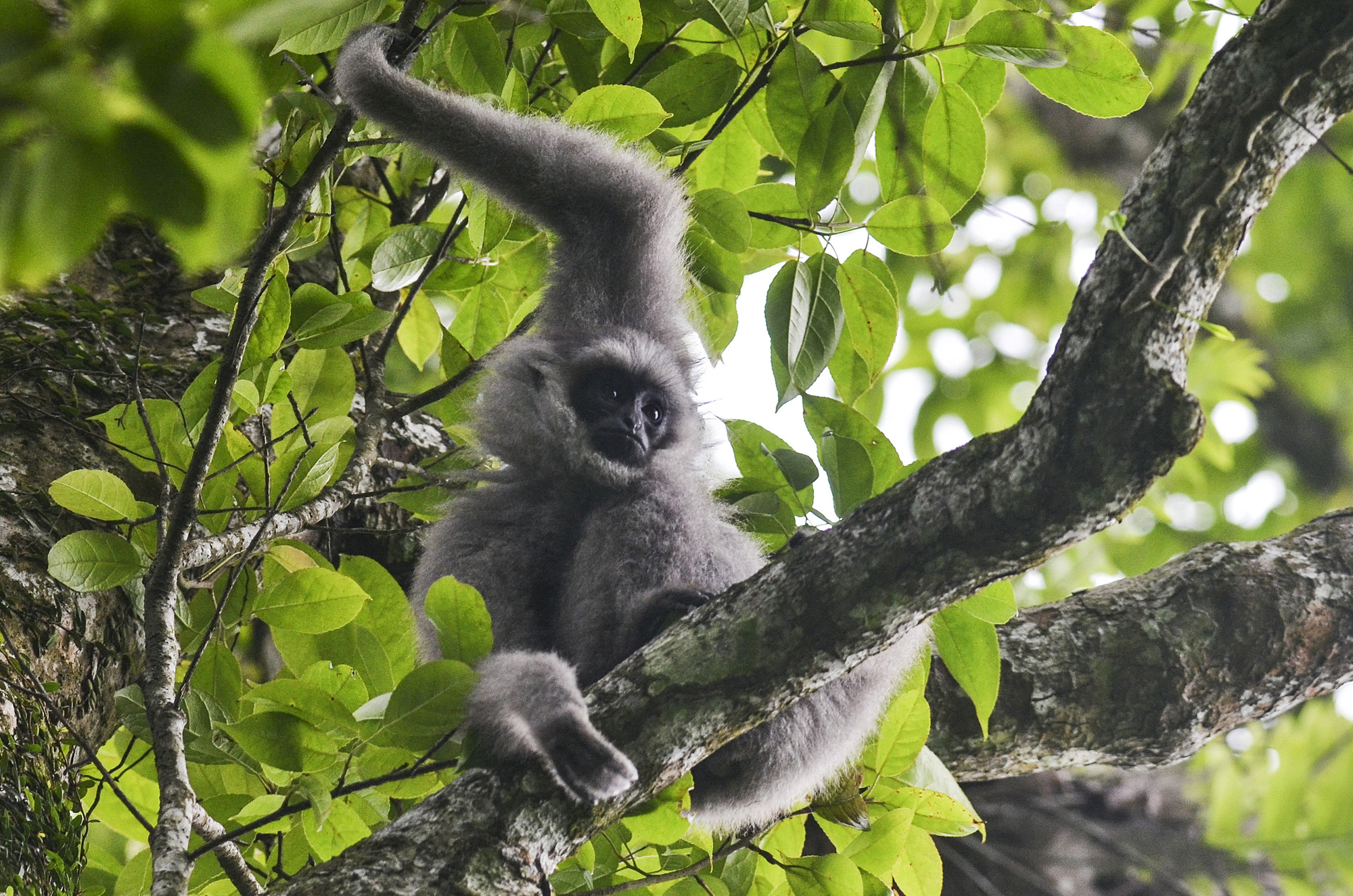 Protecting Javan Gibbons by Educating the Next Generation of Indonesian Conservationists
Of nine gibbon species living in Indonesia, the Javan gibbon is the only species surviving on Java, the most densely populated island on Earth. Gunung Halimun Salak National Park harbors 40% of the remaining wild population but faces threats from human expansion.
Yayasan Konservasi Ekosistem Alam Nusantara (KIARA) is partnering with the park and local Citalahab Village to research, monitor, and protect the gibbons through community engagement. Local women are trained in conservation to collect ecological data and make sustainable products using traditional knowledge.
By empowering women in leadership, science, and livelihoods, the project brings inclusivity while generating data to inform gibbon conservation management, ensuring this endangered species and ecosystem are preserved.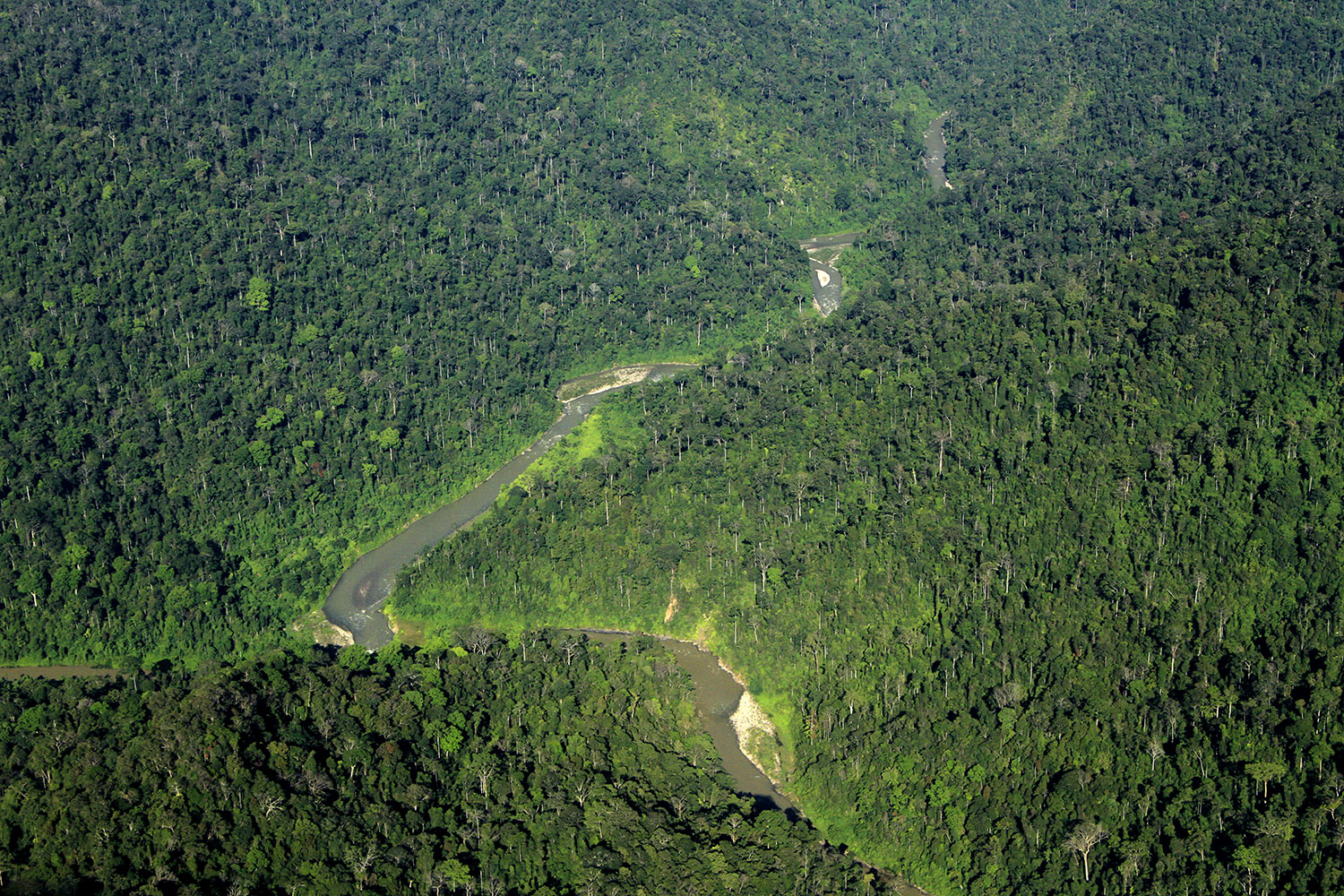 Protecting the Sacred Rainforest Sites of Indonesia's Dayak Taboyan
The Dayak Taboyan community faces a growing threat to their sacred and historic sites located within the Gunung Oke Rainforest in Indonesia, which is surrounded by logging and coal mining activities. To protect these sites, the Gunung Oke forest has been granted Village Forest status, encompassing 3,467 hectares. A community group, Lembaga Pengelolaan Hutan Desa (LPHD) Gunung Oke, will conduct an expedition to inventory, register, and save these ancestral sites, involving the community in the process.
The project by Save Our Borneo aims to gain stronger government recognition and prevent industry exploration by establishing strict boundaries. Challenges include the long distance to the region and navigating Indonesian bureaucracy, but the community-driven initiative seeks to safeguard the rainforest and its biodiversity from exploitation, drawing attention through a public campaign and media engagement.
Revaluing and Strengthening the Production of Nahua Backyard Gardens for Healthy Diets in Northeastern Mountains of Puebla, Mexico
Health guardians promoters, Indigenous women who care for the land, seek to generate local food production through family gardens called kaltsintan in Nahuatl, through sustainable agroecological practices such as the construction of bio-intensive gardens, vermicompost and compost for the fertilization of soils in an organic way, complementing with ancestral knowledge for its use and management, thus promoting a healthy diet, in addition to contributing financially to families.
This project seeks to strengthen the needs of the health guardians, such as installing "kaltsintan" backyards, which consists of the acquisition of shade mesh for the protection of the rain and sun for the vegetable and medicinal plants, in addition to acquiring tools to strengthen the work of women and increase production in each of the families.
With this project by Tosepan Pajti SC de RL de CV, self-provision of food will continue to be strengthened by supporting the creation of "kaltzintan" backyards, where a variety of vegetables (chard, lettuce, radish, coriander, cucumber, cabbage, jalapeño pepper) and of quelites (papalo quelite, quintonil, hierbamora , mafafa) are to be grown and complemented with the use and rescue of medicinal plants. In addition, this project will strengthen the rescue and conservation of native seeds such as kidney tomato, chiltepin, quintonil, papaloquelite, pipián, sesame, and pumpkin, which are ancestral consumption products, essential in the basic diet of Nahuat families. The goal is to recover and build an integral health plan for fifty families through a healthy diet and healthy habits.
Agroecological practices will include vermicomposting and composting to fertilize soils, thus increasing edible plant species in backyards and throughout the territory, thus contributing to soil conservation for future generations. The production unit will be complemented with native Melipona bees that will both act as pollinators for the backyard plants and provide products such as honey, propolis, and pollen that will help prevent gastrointestinal and respiratory diseases.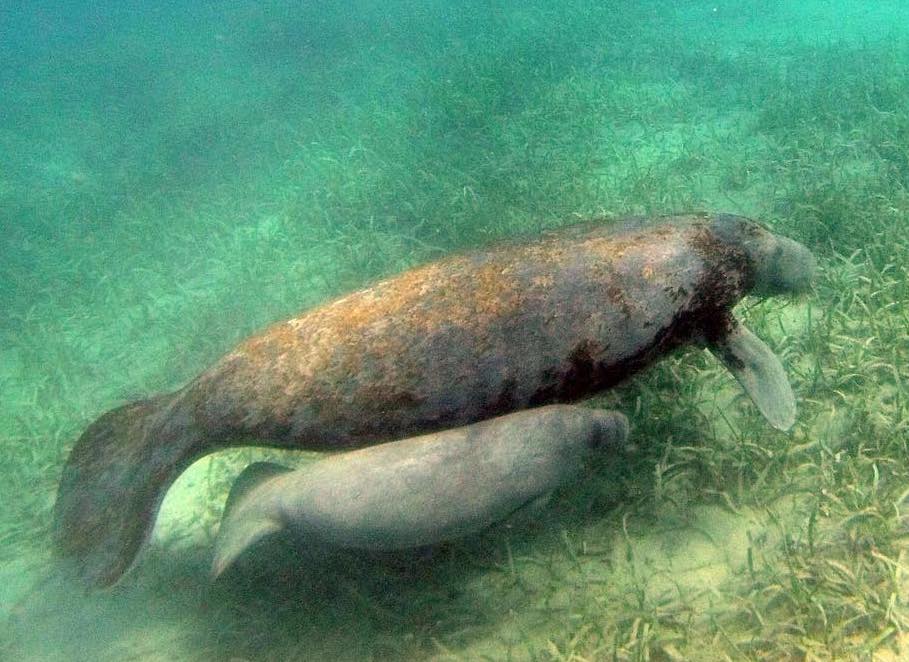 Fostering Local Stewardship in the Manatee Biocultural Corridor of the Yucatan Peninsula
The Antillean manatee, an endangered and keystone species, heavily relies on the lagoons of the Mexican Caribbean. Nursing females and calves spend over half a year in the gentle waters along the Mexican Caribbean coastline, protected by mangroves and covered with seagrass. Stakeholders see the biocultural value of the manatee for the Maya culture, and they want to actively contribute to the long-term protection of their habitat. Living on one of the most heavily visited coastlines in the world, scientists and locals alike are aware of the vulnerability of this peaceful, charismatic species and want to collaborate in its monitoring and stewardship.
This project by FINS Conservation will train mostly women and youth from ten Maya communities along the Yucatan Peninsula so that they can track the movement of manatees, report emergencies, and apply protocols to save them under extreme circumstances. This is the first Biocultural Corridor in Mexico, and the active participation of children, youth, fishermen, tourist guides, and other stakeholders in designing monitoring protocols ensures a long-term commitment to the stewardship of the lagoons.
Healing the Earth By Restoring Indigenous Land in California
The Landback Program is a transformative initiative that empowers California Native communities to reclaim their rightful roles as stewards of the land and champions of ecological restoration. In partnership with the Deep Medicine Circle, the Landback Program recognizes that climate change is a result of colonialism and capitalism, which have profoundly impacted both human societies and the planet's health.
At Te Kwe A'naa Warep farm, under the guidance of Ohlone leader Charlene Eigen-Vasquez, the Deep Medicine Circle is working tirelessly to return the land to the Ohlone people. This project aims to restore an eight-acre field at Te Kwe A'naa Warep to its native state by planting a Native food forest featuring plants found in the Coastal Oak Savannah.
This endeavor honors the historical connection of the land to Indigenous communities and seeks to heal generational trauma while facilitating the revival of Indigenous cultures. The Landback Program offers a powerful pathway to reconciliation and envisioning new ways of harmonious coexistence between Indigenous and non-Indigenous peoples and the natural world.
Regenerating Ecological Practices of Indigenous Women in the Gulf South
In the Gulf South, as climate crises intensify, Indigenous women are at the forefront of a transformative movement. With 80% of Earth's biodiversity within Indigenous territories, these women, rooted in traditional roles as healers, culture shapers, and land stewards, possess invaluable knowledge.
However, the Gulf South faces rapid Indigenous territory loss due to historical exploitation and climate shifts. To counter this, the Women's Earth and Climate Action Network (WECAN) collaborates closely with Gulf South Indigenous women, fostering local Indigenous food networks that protect cultural practices and traditional medicine.
This project will help Indigenous women and two-spirit farmers in the Gulf South revitalize ancestral knowledge through Traditional Ecological Knowledge (TEK), promoting sustainable circular economies and fortifying community resilience. Their initiatives, including land restoration, biodiversity-boosting forests, and food preservation, empower communities to thrive amidst ecological stress.
Furthermore, partnerships like Climate Justice is Food Justice support workshops and outreach, highlighting TEK and cultural traditions. Together, they are forging a path towards ecological resilience, food sovereignty, and the stewardship of Indigenous territories, ensuring a sustainable future for the Gulf South.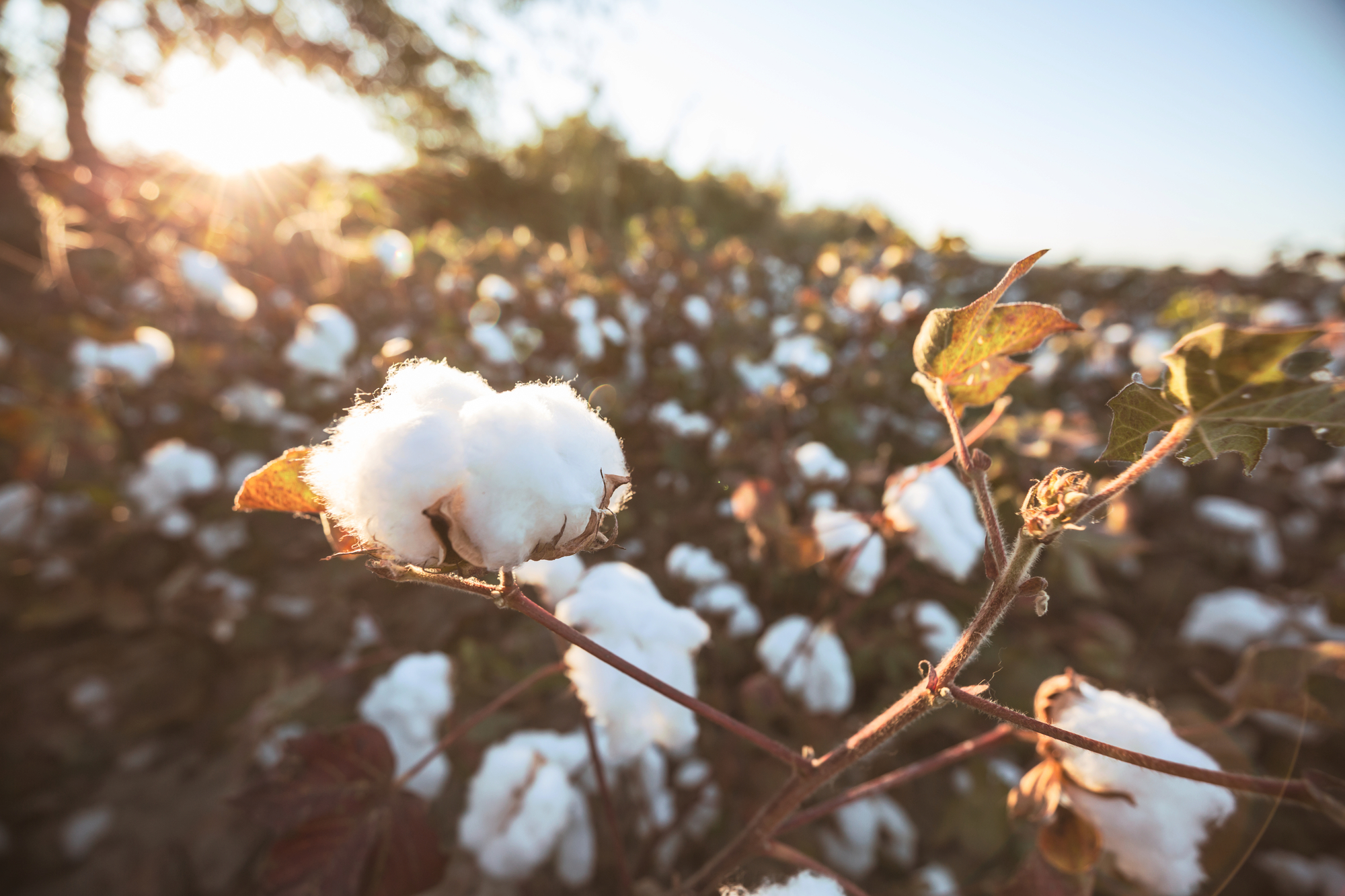 Scaling a Regenerative Cotton Program Across the United States
The Climate Beneficial Fiber Partnership is a five-year collaboration between organizations that include Colorado State University, the Carbon Cycle Institute, The National Center of Appropriate Technology, The New York Textile Lab, Seed2Shirt, and Fibershed. Their goal is to shift conventional food and fiber farming practices in the United States towards regenerative methods by creating economic incentives that promote improvements in soil health, hydrology, and biodiversity within and around crop fields.
This project, inspired by the success of California's San Joaquin Valley, aims to expand its impact to four regions across the US. It has garnered significant support from the USDA to scale sustainable practices, fund carbon farm planners, and encourage the enrollment of cotton and wool-producing landscapes.
Fibershed leads the market development phase, working on traceable, farm-forward textiles in multiple US watersheds. It aims to enroll 73,000 acres of cotton-specific landscapes, potentially yielding between 90 million to 114 million pounds of cotton annually. To verify the fibers' origin from restored and enhanced landscapes, an open-source portal is being developed.
Additionally, the initiative collaborates with Seed2Shirt to expand carbon farming practices across 53,000 acres in California and the Southeast, with a particular focus on supporting Black-owned cotton farms. The project's overarching mission is to benefit growers in the San Joaquin Valley while uplifting Black cotton growers and promoting soil health in agricultural practices.
Accelerating Climate Solutions in Canada Through Indigenous Leadership
Indigenous Climate Action (ICA) was formed in 2015 in Amiskwaciwâskahikan (Edmonton, Alberta) by four Indigenous women to bridge gaps between Indigenous Peoples' lived experiences and climate change policies. They founded ICA to bring Indigenous knowledge and leadership into climate solutions.
Their Climate Leadership Program (CLP) empowers Indigenous Peoples, helps develop regionally relevant climate strategies, centers Indigenous knowledge, and creates a network of Indigenous climate leaders.
This project enhances CLP's support for Indigenous Climate Leaders beyond the 69th parallel, equipping participants with essential climate science knowledge, Indigenous perspectives on climate action, and the ability to connect climate change with Indigenous well-being. It also emphasizes Indigenous sovereignty and resilience, climate science proficiency, understanding the impacts of human activity on the environment, and the promotion of climate solution projects at various scales.
This effort aims to strengthen Indigenous communities' climate action capabilities through education, training, networking, and resource curation.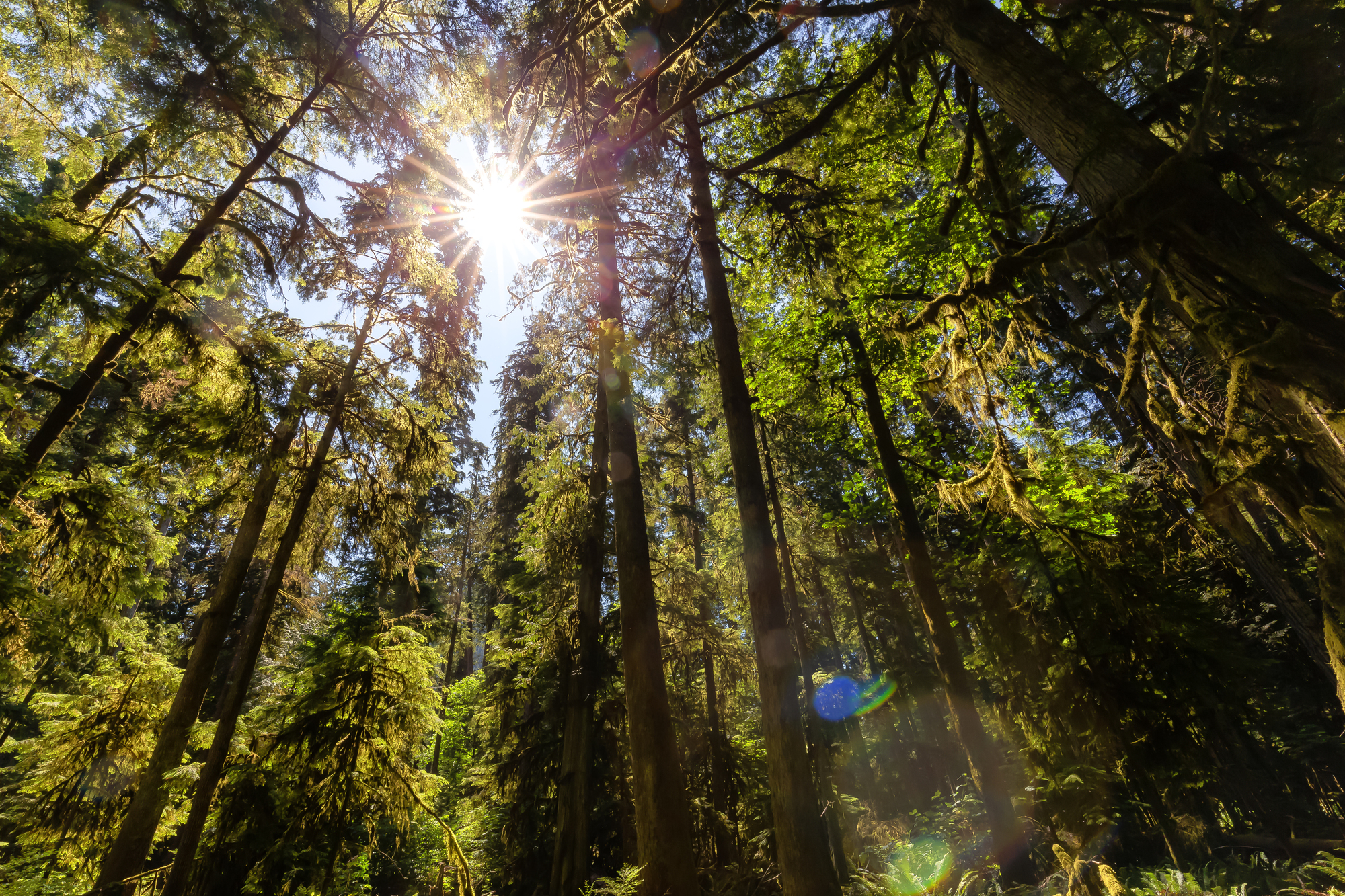 Preserving the Pacific Northwest's Vital Forests Through Indigenous-led Restoration
The Pacific Northwest's invaluable forests, home to carbon-rich temperate rainforests and vital salmon rivers, face immediate threats from extractive industries. These ecosystems sequester substantial carbon, support biodiversity, influence weather patterns, and contribute to global climate stability. The Mother Tree Network, in partnership with the Awi'nakola Foundation, aims to protect these forests by establishing Indigenous Learning Communities focused on collaborative stewardship.
Supported by cutting-edge research developed by Dr. Suzanne Simard and emerging regenerative frameworks, this partnership seeks to transition from extractive to regenerative economies. It aims to save intact old-growth forests and restore degraded ones, emphasizing the critical role of forest care in mitigating climate change. Each Learning Community will be guided by local Indigenous protocols and knowledge. Community members will receive training in ecosystem-based management and restoration to steward forests regeneratively.
The project ultimately seeks to demonstrate how Indigenous governance practices like Potlatching can be applied to modern reconciliation and conservation efforts, allowing communities to heal trauma and cultivate reciprocal relationships with the land. The goal is to produce replicable models for forest-dependent communities globally.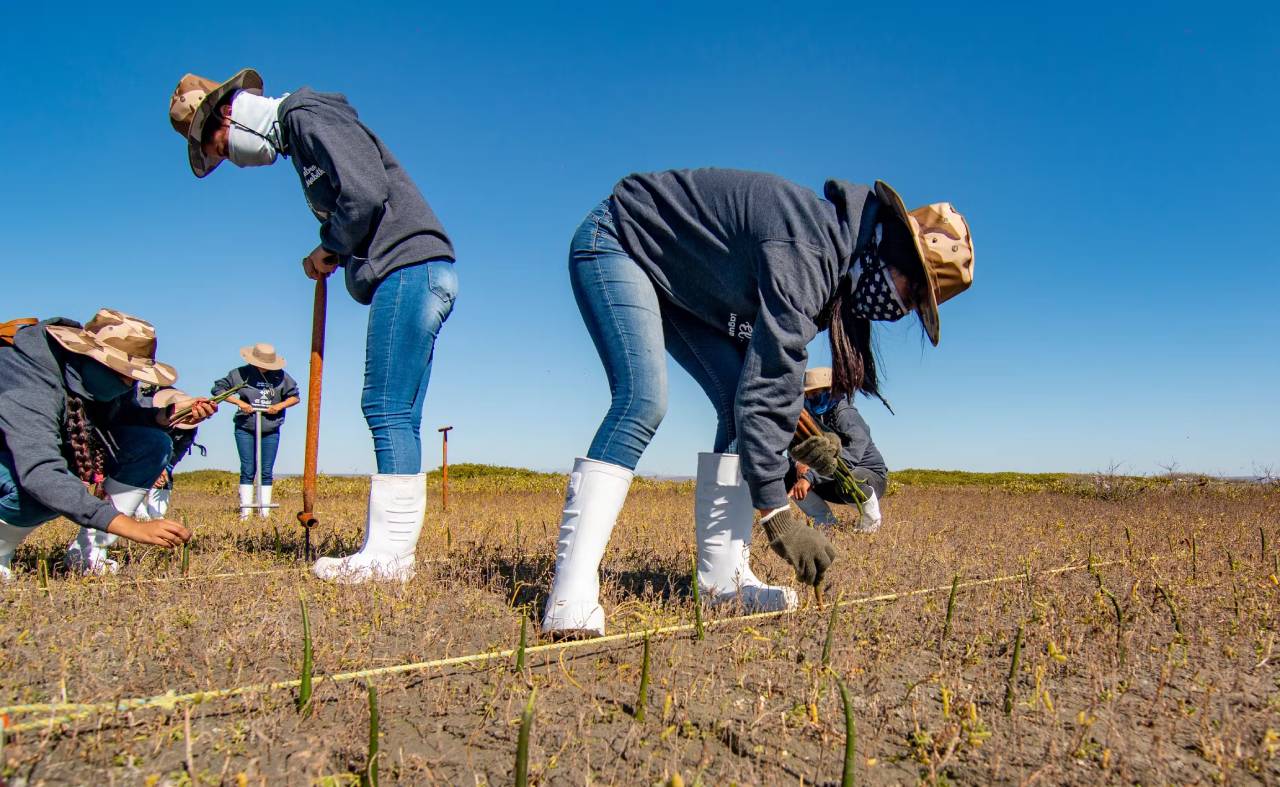 Protecting Gray Whale Birthing Lagoons in Baja California, Mexico, through Women-Led Restoration
The Laguna San Ignacio Mangrove Restoration Project is currently underway. Laguna San Ignacio is a UNESCO World Heritage Site and the world's last undeveloped California gray whale breeding lagoon. It is located within El Vizcaíno Biosphere Reserve, a 6.2 million acre natural protected area. The communities of the lagoon are active fishing cooperatives, whale-watching outfitters, and small-scale ranchers. Climate change and its increasingly intense tropical storms and sea level rise pose emerging threats to this region. Mangrove trees provide a natural buffer for coastal communities as well as a habitat for marine life. This project provides living wage employment and training opportunities for the local community, empowers gender equity, protects the area from climate change impacts, and safeguards critical habitats for several vulnerable species.
In 2019, WILDCOAST partnered with a local group of women, "Mujeres de El Dátil," to raise awareness of mangroves environmental services, seedlings collection, planting techniques, and monitoring and maintenance of restored sites. In 2021-2022, these women planted 50,000 mangrove trees across the 25 acres of mangrove forest, and this year they will double that. These trees have the potential to sequester 13,800 metric tonnes of CO2 over their 25-year lifetime. Over the next three to four years, SeaTrees and WILDCOAST plan to restore more than 287 acres of mangrove habitat across Laguna San Ignacio.
SeaTrees and WILDCOAST also brought a National Geographic film crew to the lagoon in March 2022 to film the project and the surrounding ecosystem. This will provide media content and storytelling opportunities to further increase fundraising, attention to the project, and awareness of one of the most critical biodiversity hotspots in Latin America.
Invigorating Soil and Families in Rapa Nui through Nutritious Food
The Rapa Nui Network of Agroecological Producers spawned from the Family Garden program that was set up by the municipality of Easter Island during the food crisis caused by the COVID-19 pandemic. Months without supplies from mainland Chile made it evident that it was time to encourage families to grow their own food by learning agroecological practices that guaranteed food sovereignty.
Three years later, the Rapa Nui Network of Agroecological Producers is supporting about 1,200 family gardens. Organic seeds, organic fertilizers, and natural insecticides have improved soil quality, invigorated vegetables, and increased the nutritional value of food among family members and island inhabitants. Vegetables are being harvested every two months, with yields of 30 boxes per harvest. of which a portion is distributed among the neediest families, people with disabilities, and the elderly. Members of the network participate in a fair-trade system whereby they can keep prices 40% lower than in the local market.
To expand this program to the rest of the families on the island, the agroecological specialists in the network have identified the need for two pieces of equipment to spread prepared soil over exposed rocky surfaces and to help with the cultivation process. The grant from Daughters for Earth will contribute to the acquisition of said equipment.
Marching in Brasilia in Defense and Protection of Amazonian Biomes
The National Association of Indigenous Women Ancestral Warriors (ANMIGA) is organizing the Third Indigenous Women's March from September 11 to 13, 2023, in Brasilia, Brazil. It is happening at a historic juncture during which the Marco Temporal Bill is being discussed by ministers to determine whether Indigenous territories validated after 1988 should finally be formally recognized as Indigenous territories and be granted protection from extractive projects.
This women-led mobilization is unique in that ANMIGA is the result of a historic articulation and mobilization by Indigenous women in defense of their rights. They address a convergence of multiple struggles, lifting their voices to fight for the survival of Indigenous peoples, for ancestral territories, and for the continuity of their way of life and caring for the world.
In addition to a large mobilization of Indigenous women, with assemblies, panels, and marches in Brasilia, ANMIGA is planning a special course on Business and Human Rights to help support the struggles of Indigenous women leading campaigns and actions against big corporations and a Global Congress of Indigenous Women in Politics. Together with the camp and mobilizations, these initiatives will strengthen their organizations and strategies to defend their territories.
As ANMIGA states:
Skill Building for Community Land Use Planning in the Andes Amazon Corridor
The Andes mountains and the Amazon rainforest comprise one ecosystem connected for hundreds of millions of years. Protecting this migratory bioregion is vital for maintaining the region's biodiversity and its capacity to supply regional and global ecosystem services. In the last 60 years, development pressures have created a 2,000-mile-long "development wall" that has threatened migration pathways, put numerous species at risk of extinction, and decreased the region's productivity and resilience to disturbances. This development wall has devastated Indigenous communities in the region who rely on diverse wildlife to sustain their livelihoods and traditions.
The goal of Andes Amazon Conservancy's (AAC) Indigenous-led Community Land Use Planning (CLUP) project aims to restore ecological connectivity in the Andes-Amazon basin and foster sovereign Indigenous land stewardship and sustainable land conservation. Through the project, Indigenous communities collaborate with AAC to create and implement community-led conservation land-use plans that help protect the network of eco-cultural corridors connecting the Amazon rainforest with the Andes mountains. AAC's Edible Forest Initiative is nested within the CLUP project and will contribute to the aforementioned goal by reinvigorating the forest to provide food resources for the Indigenous people in the region so that they no longer need to deforest the land to survive.
With support from Daughters of the Earth, AAC will expand their CLUP project to include collaborations with 38 communities across two Indigenous Nations and, through the Edible Forest Initiative embedded in the CLUP project, will establish two nurseries with 20,000 trees to plant strategically in the eco-cultural corridor and will construct a third nursery to grow the Initiative.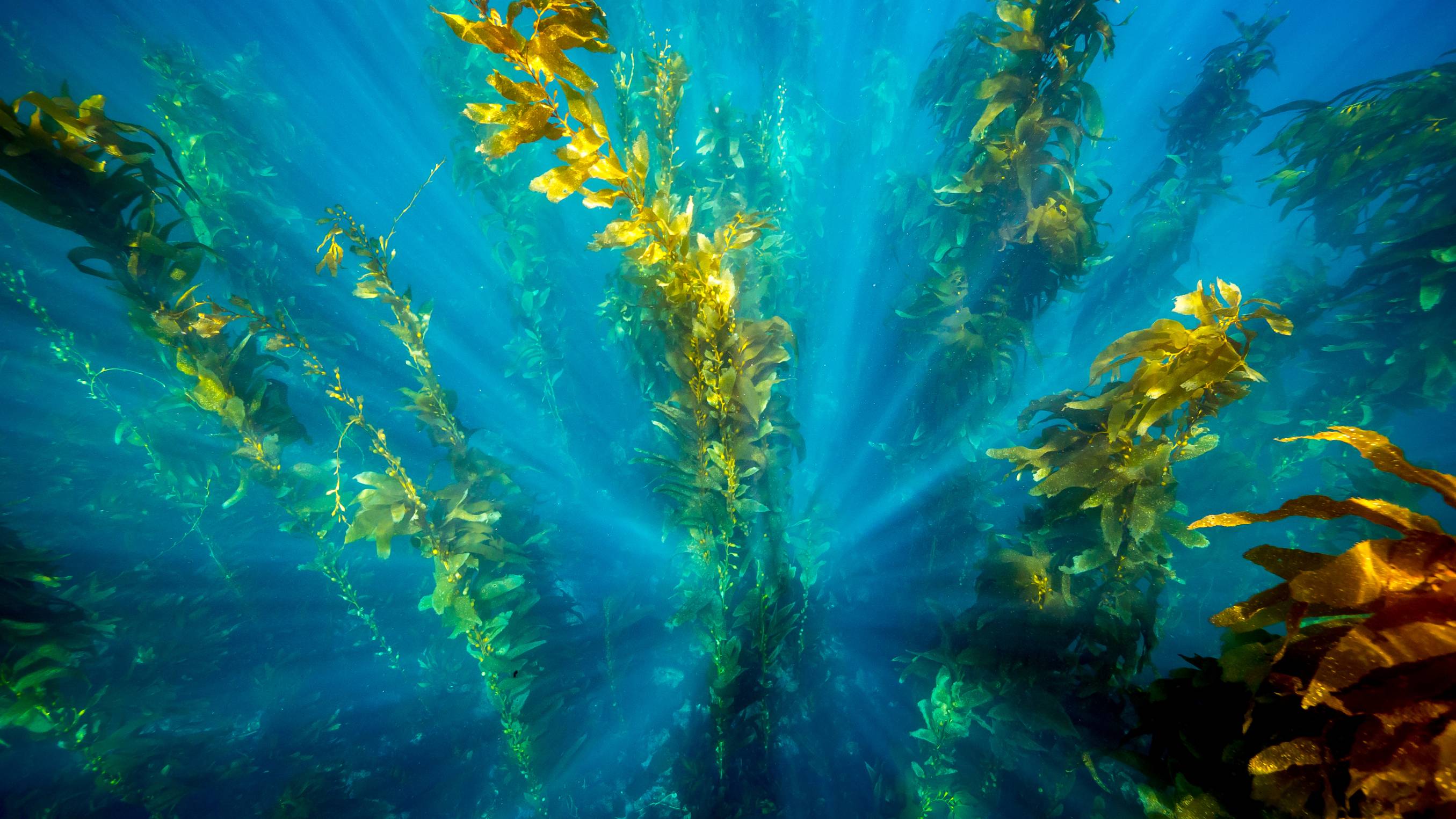 Regenerative Kelp Farming at the End of the World
Giant kelp forests are globally important foundation species, covering 28% of the world's marine coasts. However, almost 40% of these forests have disappeared in the last 50 years, making the Patagonian coastline a crucial refuge for these underwater ecosystems. Along the Argentine coast, kelp forests thrive, encompassing approximately 100 km2, primarily composed of the species Macrocystis pyrifera. These forests are highly productive and diverse, surpassing even terrestrial forests in productivity and diversity.
Habitat-forming foundation species like kelp forests are extremely important for coastal ecosystem productivity and biodiversity. They provide shelter, food, and nursery habitats for diverse organisms. Kelp forests contribute to nutrient cycling, water filtration, and shoreline protection, vital for maintaining the health and resilience of coastal ecosystems.
As part of the project to establish a Marine Protected Area (MPA) corridor, the Por El Mar Foundation will implement a pilot project with GreenWave for regenerative kelp farming. We advocate for policies regulating kelp extraction, aiming to prohibit the harvest of native kelp forests and declare Macrocystis Pyrifera as a Natural Monument. We also recognize the potential to develop the non-existent kelp farming industry in Argentina, focusing on positive outcomes for marine life and communities.
Our objective is to create a pilot model of a regenerative ocean farm on a small scale. This model showcases to coastal communities in Santa Cruz and Tierra del Fuego the low-impact and productive potential of regenerative kelp farming, particularly in buffer areas near marine protected areas. By inspiring sustainable practices, we strive to lay the foundation for a community-led kelp farming industry in Argentina.
Revitalizing Wayana Food Sovereignty in Suriname for a Healthier Community
The Wayana Indigenous Food Sovereignty Revitalization Project by The Mulokot Foundation intends to bring back the cultivation of various vegetables and fruits in the Wayana community so as to relieve dependency on outside sources of food and promote a return to a healthier lifestyle for the Wayana community members. The funding will be used for revitalizing old Indigenous farming practices, which were lost when their people were gathered together in large villages by the church.
Young Indigenous girls (and boys) will be taught the old ways of farming vegetables and fruit so as to diversify the Wayana diet and bring back much of the produce and fruit that is no longer consumed regularly by the Wayana. Seeds, agricultural tools, and materials will be purchased. Funds will also be used to set up informative workshops for the people, specifically for school children and youth, to keep the community engaged in what the young Wayana is being taught.
Empowering Indigenous-led Communications and Storytelling to Protect the Amazon Rainforest
At Ceibo Alliance, young Indigenous people are building the power to make their voices heard through multimedia technology and platforms. From deep in their rainforest territories –where extractive industries are permanently threatening to take over, they are generating content to unite movements and shape outcomes on a local, national, and global scale.
Over the past years, Ceibo Alliance has formed a Communications School where the next generation of rainforest protectors document their ancestral knowledge and organize resistance processes across remote territories. Their content is helping to raise awareness and build support globally as more people are choosing to live with less dependence on industrialized products, particularly those derived from fossil fuels, timber, minerals, and livestock.
Empowering Women as they Reforest their Land in the Brazilian Amazon
A group of women from the Paricá River have taken leadership roles in the Sapó Cooperative around agroforestry and healthy food production. In recent years, they have developed recipes using raw materials from agroforestry systems and began to prepare and sell fruit bars for municipal schools in the region. Now, they are ready to grow and scale their project.
They are getting support from BioTech for the technological development of fruit bars containing guaraná and other fruits grown agroecologically in the forest and to design the layout of a small commercial kitchen that will allow them to have a professional space that meets market standards.
The grant to Regenerosity will support the Women of the Paricá River to build a 10mx10m commercial kitchen powered by solar energy, improve their agroforestry skills, and learn business management. This project will help women's vision of developing resilient communities, dignified livelihoods, and healthy ecosystems, ultimately strengthening their role as protectors of the Amazon.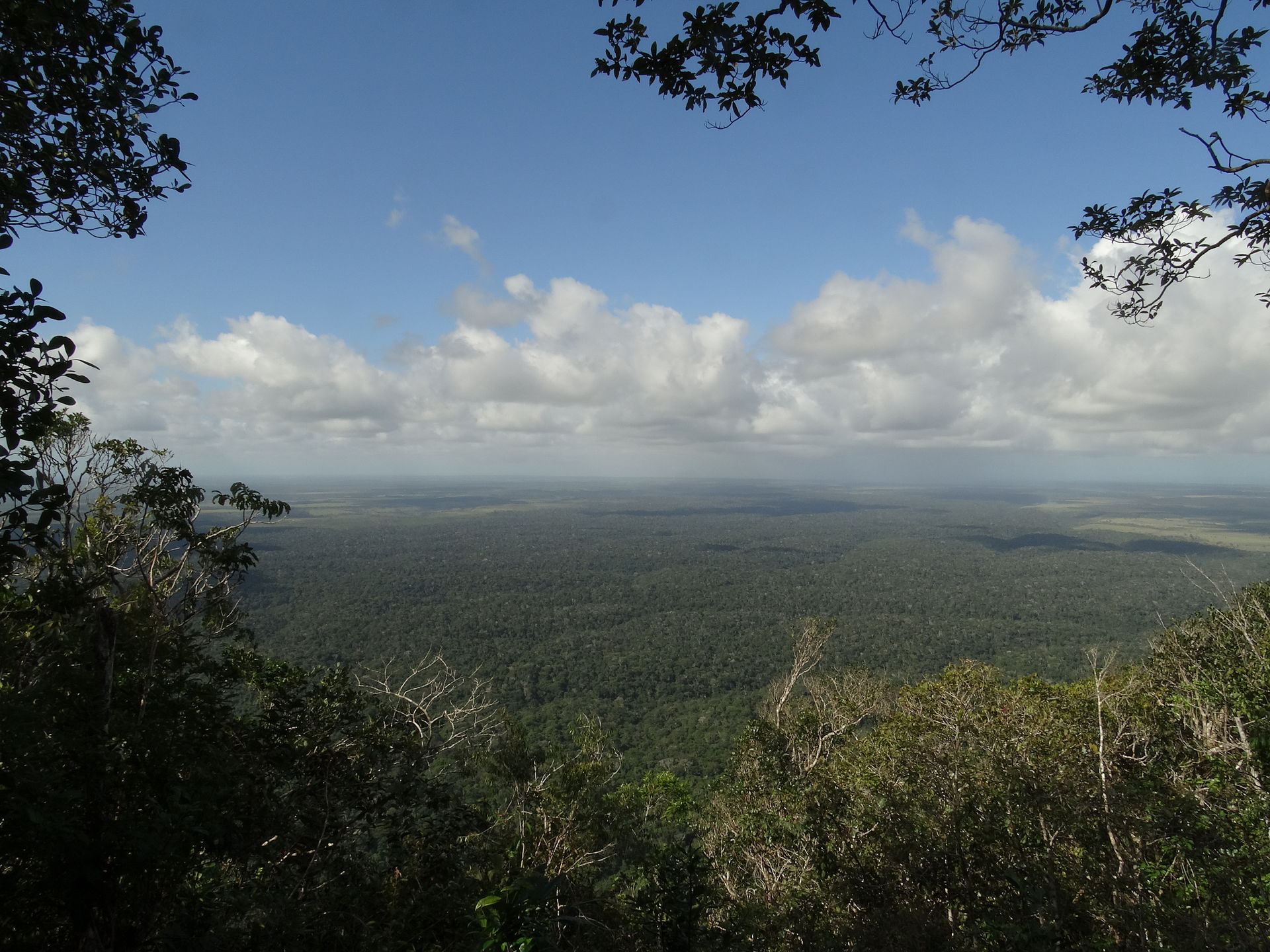 Recovering Waterways through Tree-planting in Degraded Habitats
Intelligent Forests is a women-led project that is restoring 342 ha of degraded habitats in the Sao Paulo region by planting 569,440 seedlings and seeding native species in the Atlantic Forest.
The goal of planting native trees within this ecosystem is to improve soil fertility, reduce erosion, and protect the sites from excessive sun and heat, which will contribute to conserving a healthy forest. The sites that were chosen for planting are relevant for forest restoration, as they are mainly Permanent Preservation Areas (APPs) that perform several functions, including protecting waterway banks, avoiding water pollution and silting, maintaining soil permeability, improving water quality, and rebuilding ecological corridors that facilitate the gene flow of fauna and flora within the Atlantic Forest.
The project by One Tree Planted also includes a Seed Collection Program, which will train and provide tools for local teams, the majority of which are women, to help them collect their own seed, supply projects, and become "forest multipliers." Daughters for Earth is proud to be able to contribute to the planting of 10,000 seedlings.
Restoring Land and Knowledge: Production of Native Seedlings by Indigenous Women in the Pantanal
Terena Women are working on reforesting the margins of a sacred river that crosses their territory and that has recently been returned as pastureland. With the support of a pro-bono expert from the region and traditional knowledge holders, they will build a nursery and learn how to collect and grow seedlings of species with cultural and medicinal importance.
Twenty participants from the Association of Terena Women will be paid to collect seeds from native trees within protected areas in the Taunay-Ipeg territory in four different months of the year. They will care for and plant up to 5,000 seedlings per season, opening the opportunity for other groups to engage in reforestation projects as well, as they wish to exchange knowledge and technology among like-minded communities in the state of Mato Grosso and Mato Grosso do Sul. Project by Chalana Esperança.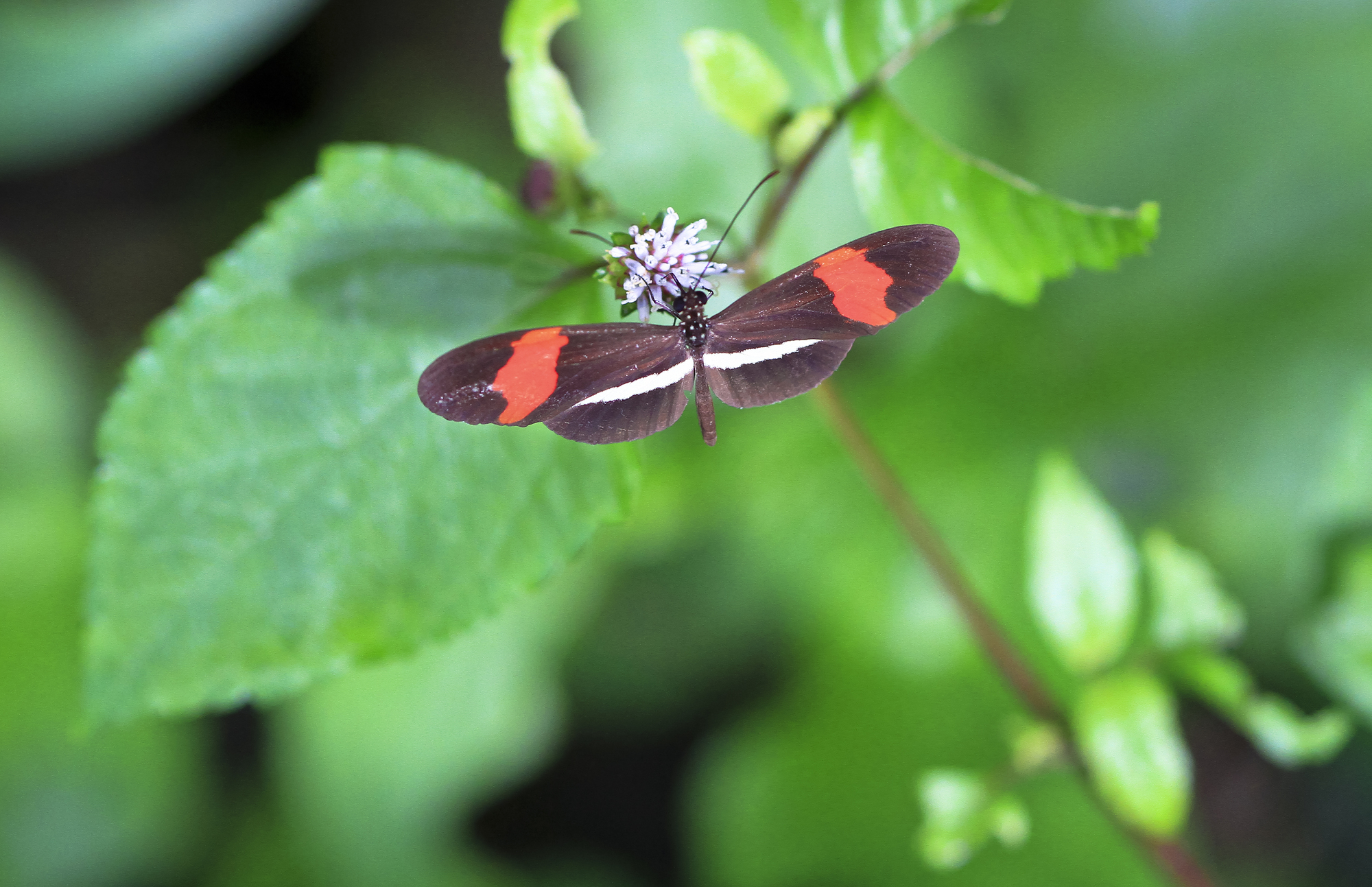 Repopulating Ashaninka Forests with Native Butterflies to Diversify Diet and Economy
In the upper Amazon of Peru, the Pitsiquia community is adjacent to an Ashaninka Communal Reserve and the Otishi National Park. Holding titles to their land, they are responsible for maintaining the biodiversity of the cloud forest in a conscious effort to ensure that the Ene River Basin will keep supplying the tributaries with freshwater and life. The cloud forest is a natural habitat for thousands of butterflies and is especially propitious for the reproduction of those that community elders used to include in their diet.
Today, studies show that children in the community have poor cognitive development because their families are mostly relying on industrialized food provided by government programs. This project by Fundacion Ruth Zenaida Buendía Metsoquiari will enable the Pitsiquia community to practice food sovereignty by reproducing high nutritional value butterflies, of which half are to be released, and the other half are to be collected for traditional consumption. They will also be reforesting with Catahua and other species to enrich the butterflies' habitat and maintain the biodiversity in the cloud forest.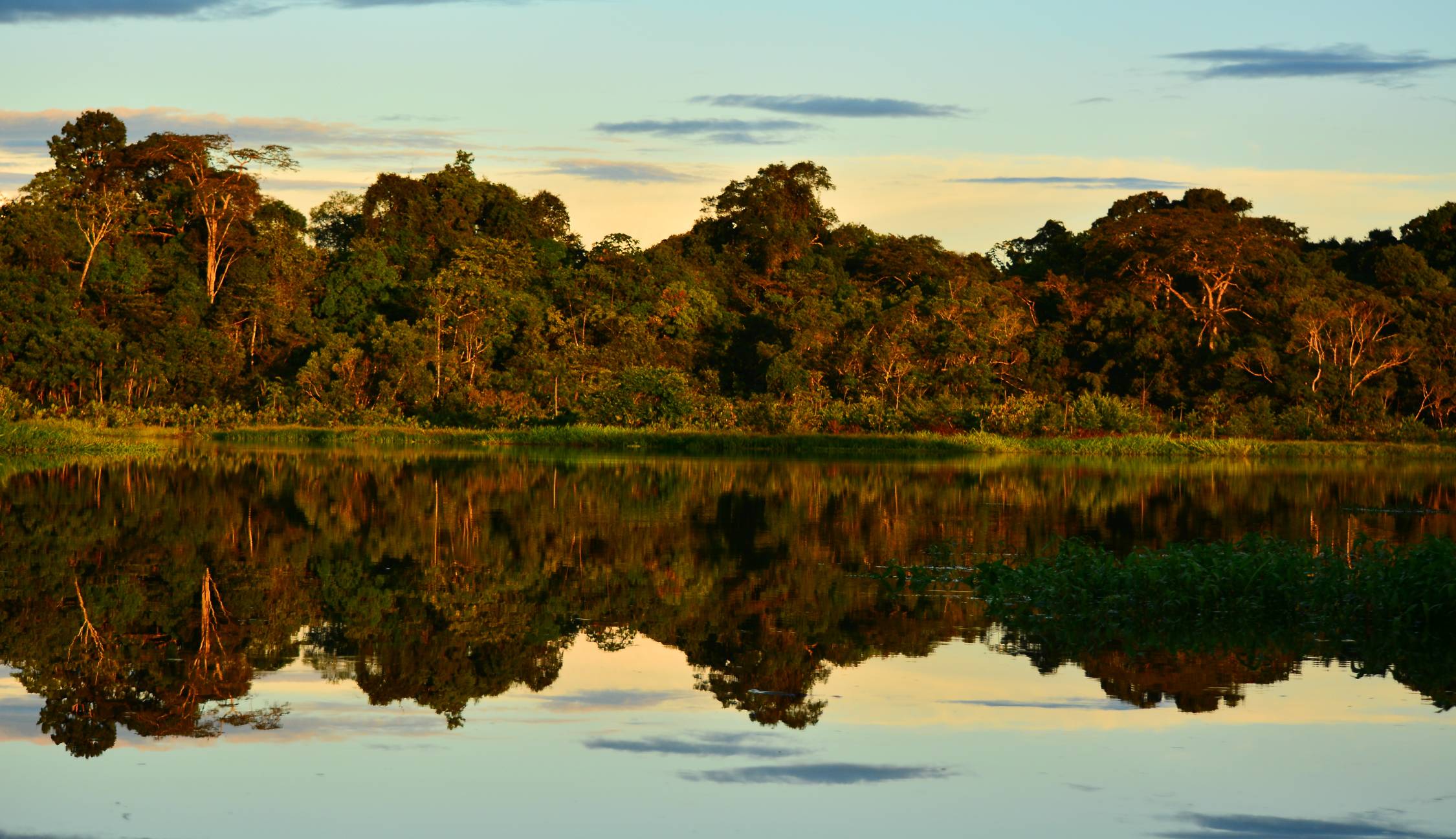 Becoming Biocultural Entrepreneurs in the Upper Ecuadorian Amazon
Since 2015, Amazon Frontlines (AF) has worked directly with Indigenous communities to uplift women's leadership and develop women-led economic alternatives to fossil fuel extraction. In 2021, as a means to scale this work regionally, AF launched, alongside Ceibo Alliance, a novel Women's Leadership and Entrepreneurship School designed to provide training for Indigenous women from the Upper Amazon in Ecuador, Colombia, and Peru in leadership skills, business administration, and revitalization of biocultural practices, increasing their capacity to run income-generating projects and to be biocultural leaders in their communities.
After two successful years and +40 women trained, in 2024, the School will expand to offer training to 50 participants, including members of seven women-led associations from Ecuador and Colombia. The School's courses will include business administration, accounting, marketing, team building, and communications but will also incorporate rights, politics, and territorial defense training in efforts to honor Indigenous women's frontline leadership in the collective fight for the protection of Indigenous forests.
To deepen participants' impact in their communities, Amazon Frontlines will provide mentorship to 4 of the women's associations participating in the School to implement tailored plans for growth and productivity. These associations are:
Suku and Shamecco (from the Kofán nation, specializing in traditional jewelry and clothing),
Romi Cuaro (from the Siekopai nation, sells ancestral Siekopai food products) and
Nomi Wa'ya (from the Siona nation, produces organic raw sugar).
The common denominator: they all center the values of reciprocity, regeneration, and respect for nature in their business models, representing a viable solutions-based alternative to the extractive sector in their territories.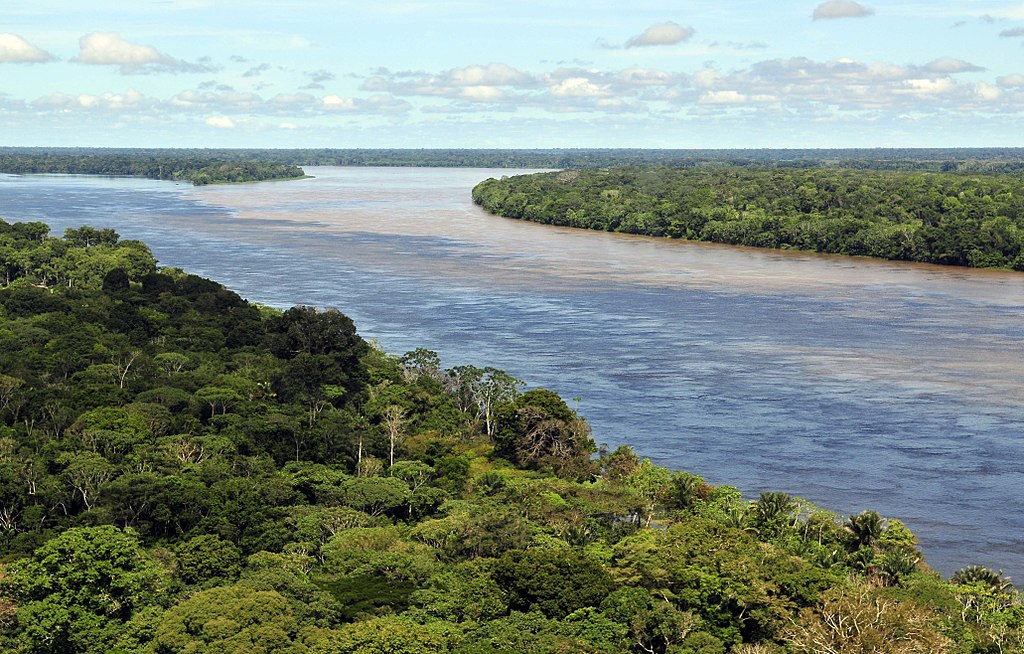 Strengthening Women's Leadership at the Amazon Living School
The Amazon Living School (EVA in Spanish) trains youth to become leaders and contribute to increasing the resiliency of Mother Earth. The School cultivates ethical values and cosmovision to foster autonomous territorial leadership and practical skills toward the permanent protection of the Amazon rainforest. Students also assume their positions as the next generation of conscious leaders at regional, national, and international levels.
The grant will support scholarships for EVA's 15 female students to finalize their 3rd term and for the next cohort of female leaders in training (next cohort, we expect to be 23 female students) to complete their 1st term at the Living Amazon School and begin their practical training.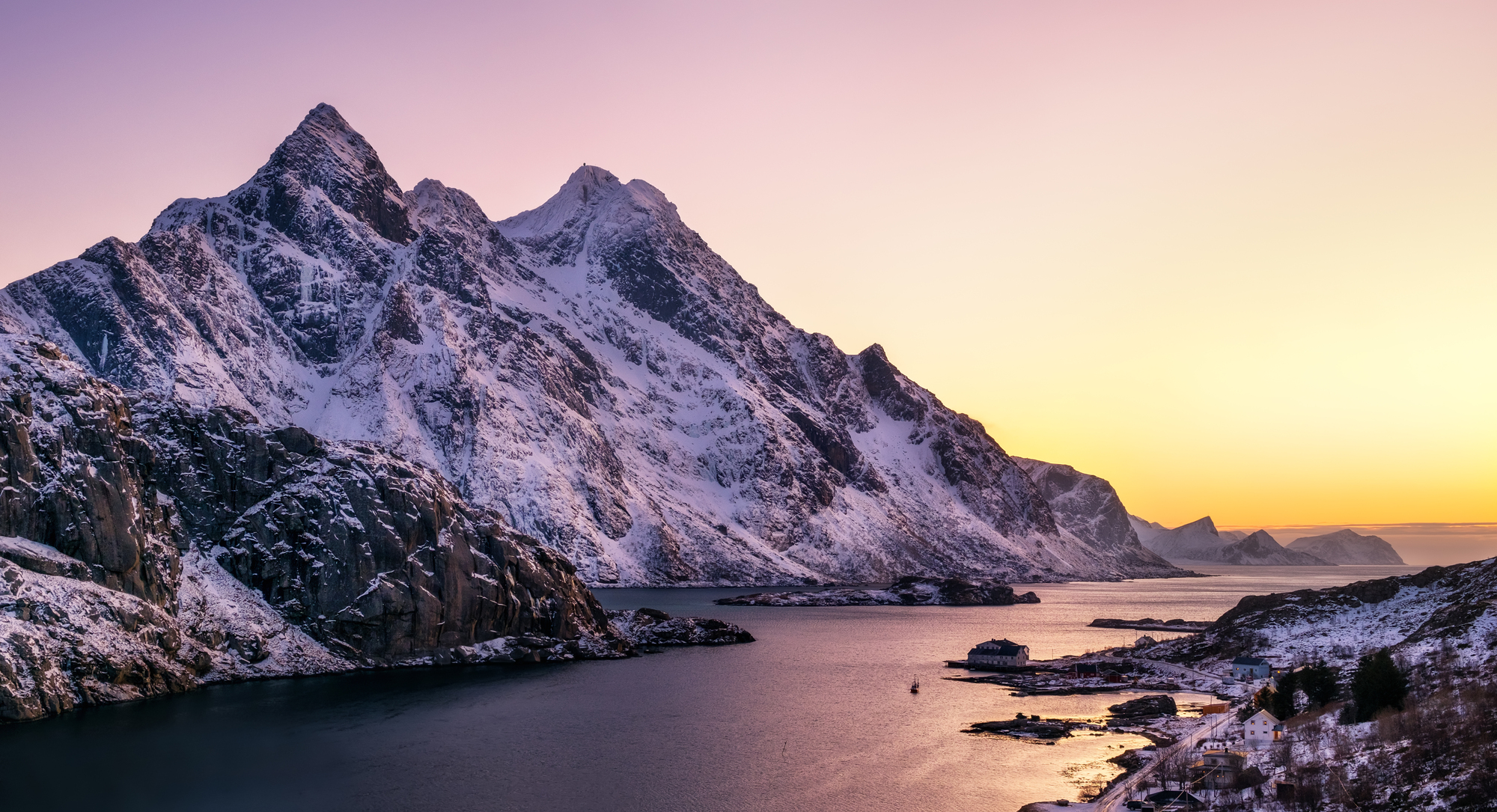 Protecting the Arctic Basin & Ocean from Toxic Tar Sand Tailings
The Keepers of the Water (KOW) project is taking urgent Indigenous-led action to halt the Alberta Tar Sands program in Canada and protect inland water resources deeply tied to Indigenous culture and heritage. Fossil fuel extraction in Alberta has created vast toxic tailings ponds, endangering the environment and human health globally.
Despite these concerns, Canada plans to release 1.4 trillion liters of treated tailings into the Athabasca River without obtaining Free, Prior, and Informed Consent from affected Indigenous communities. This action is in direct violation of Canada's United Nations Declaration on the Rights of Indigenous Peoples (UNDRIP) Act. This project will help KOW's plans to engage in legal action, public advocacy, and increased social media presence to oppose the release of treated tailings and protect the environment and Indigenous rights in Canada.
KOW's efforts include raising public awareness about the environmental impact, addressing environmental racism, amplifying Indigenous voices in discussions on cleaning up the tailings ponds, and using innovative tools like the 'Multimedia Interactive Water Data Map' to educate and combat climate change. They emphasize that Indigenous water governance is crucial for cultural preservation, community health, and spiritual connections.
Become a Hummingbird and Join the Daughterhood
September 22, 2023