Northwest Congolian Lowland Forests
This ecoregion contains vast expanses of intact rainforest and forms a part of one of the world's last remaining tropical forest wildernesses. These forests are amongst the richest in Africa for primates, harboring the largest population of lowland gorillas, and possibly chimpanzees, in the world. In the past, the forests also supported large populations of African forest elephants. Primarily due to poaching, however, these populations have been significantly reduced over the last two decades.
The ecoregion stretches across four countries—Cameroon, Gabon, Republic of Congo, and the Central African Republic (CAR). It is bordered to the north and south by forest-savanna mosaics, to the east by swamp forest, and in the west grades into the Congolian Coastal Forests. Most of the ecoregion lies at altitudes between 300 and 800 m, with the highest elevations towards the north and in the Chaillu Massif to the south.
Mean annual rainfall ranges from 1,400 to 2,000 mm in the central portion, with most rain falling during two distinct wet seasons. Temperatures are tropical, with an annual mean maximum of 27º to 30ºC and an annual mean minimum of 18º to 21ºC. Humidity is high throughout the year. In most places thick and heavily leached ferrasol overlies the bedrock, sometimes overlain by alluvial deposits.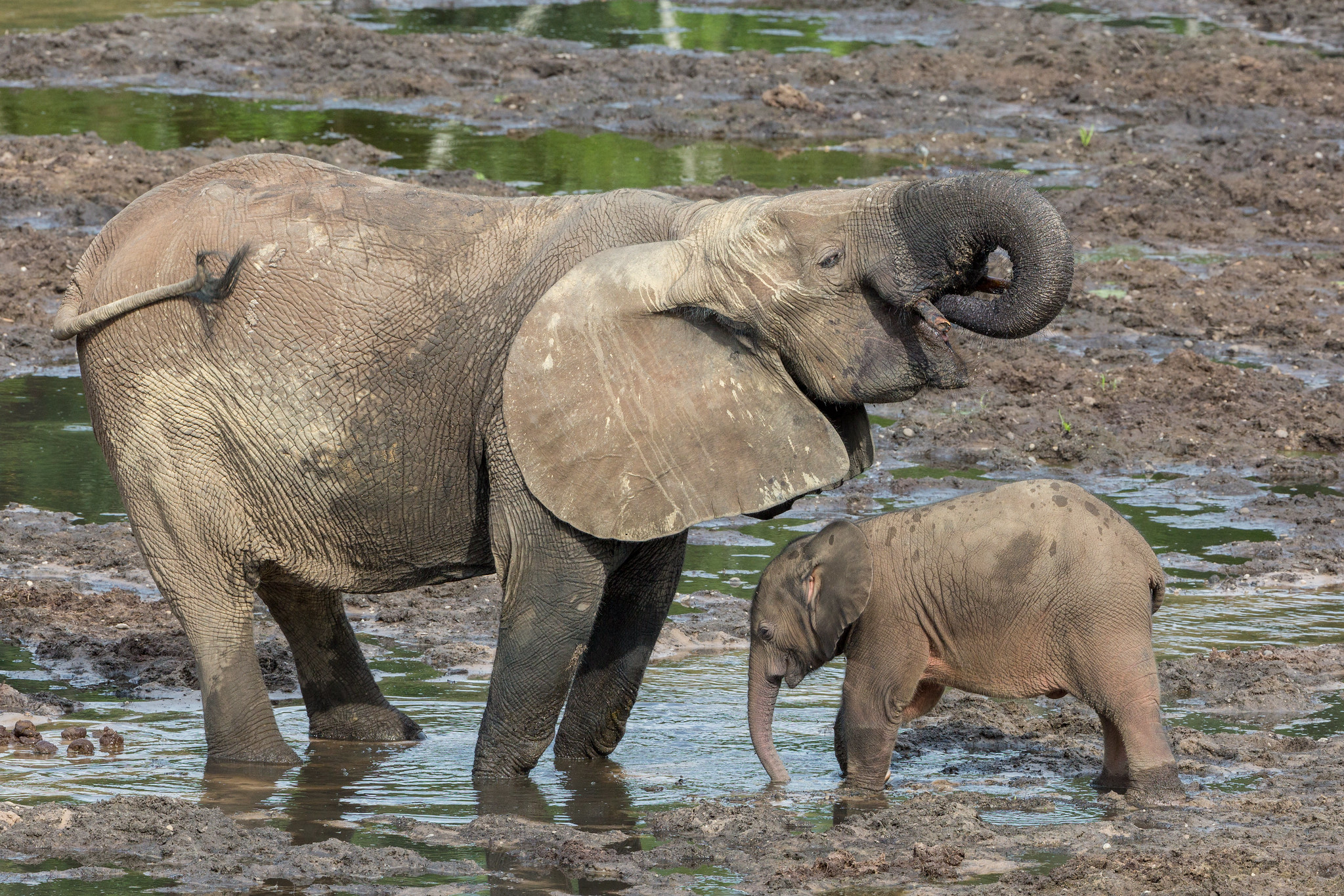 Two types of forest are recognized: a mixed moist semi-evergreen forest and a single-dominant moist evergreen forest type. Characteristic species of the ecoregion include the large emergent trees Entandrophragma congoense, Pentaclethra eetveldeana, Pericopsis elata, and Gilbertiodendron dewevrei, shrub species from the genus Drypetes, and various lianas and rattans. Raffia palms are abundant along river valleys.
This ecoregion is a part of the Guineo-Congolian lowland rainforest within the Guineo-Congolian regional centre of endemism. Species richness is high throughout the ecoregion, although large areas of the forest remain biologically unknown, as indicated by the recent discovery of new species of birds and small mammals.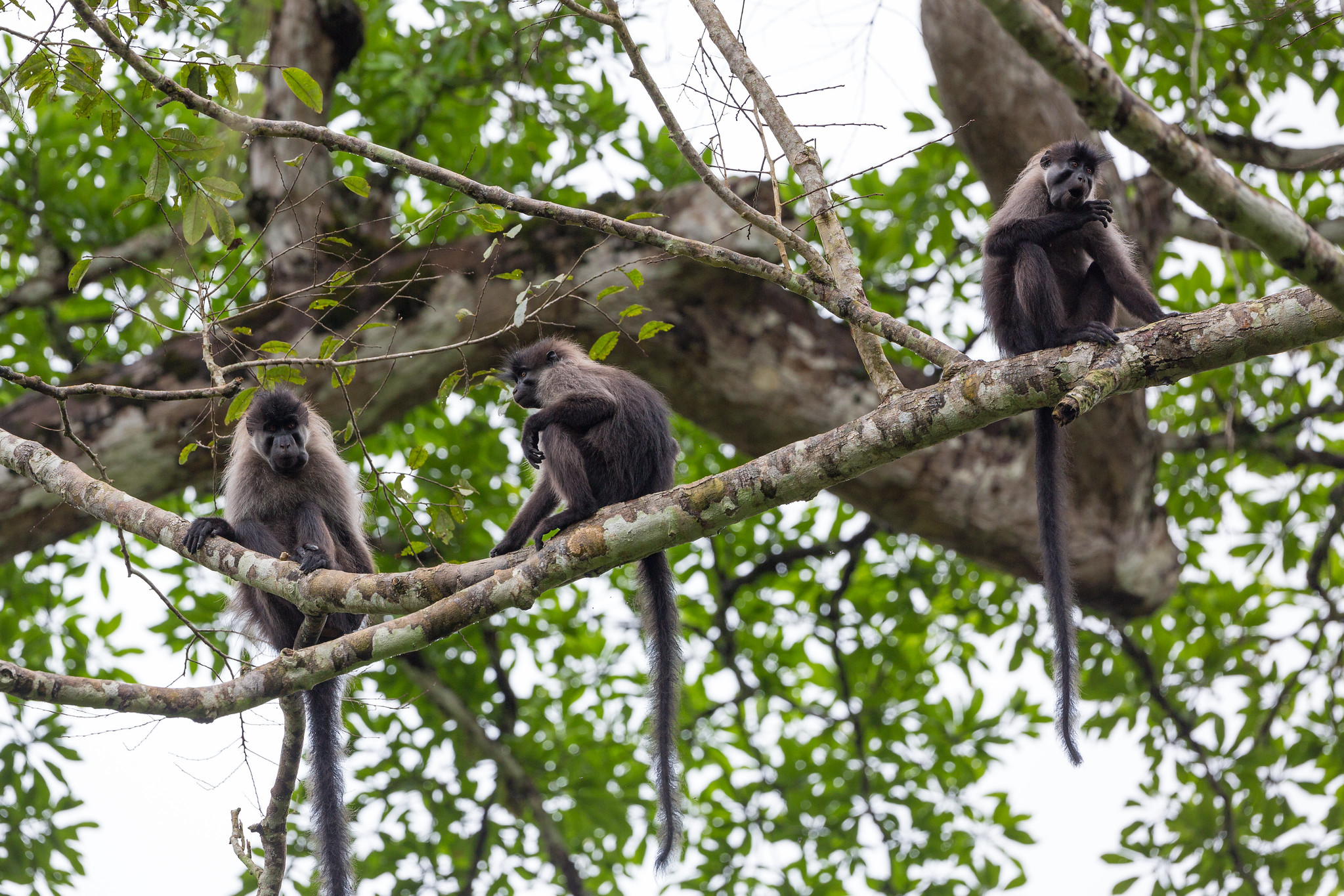 There are at least 7,151 vascular plant species in Gabon, over 3,600 in the Central African Republic, 8,260 in Cameroon, and 6,000 in Congo. However, the number of endemic plant species is not known. Strictly endemic mammals include Dollman's tree mouse and Remy's shrew. Another threatened species in these forests is the mandrill. The bird fauna is also diverse. Odzala National Park alone contains 442 species. The Trinational area of Nouabale-Ndoki National Park in the Republic of Congo, Lobéké National Park in Cameroon, and Dzanga-Sangha National Park in the Central African Republic contain at least 428 species, including one recently discovered endemic forest robin, Stiphornis sanghensis.
Around one third of the forest is classified as "frontier forests" that are largely in their natural state. Many pristine areas of forest are located within protected areas, including Lobéké, Nouabale-Ndoki, Odzala Kokoua, Dzanga-Ndoki, Ndoki, and Mbam et Djerem. Other reserves include the Dzangha-Sangha Special Reserve, Dja faunal reserve and the Ngotto classified forest (730 km2). The forests surrounding Ngotto have also been designated as classified forest.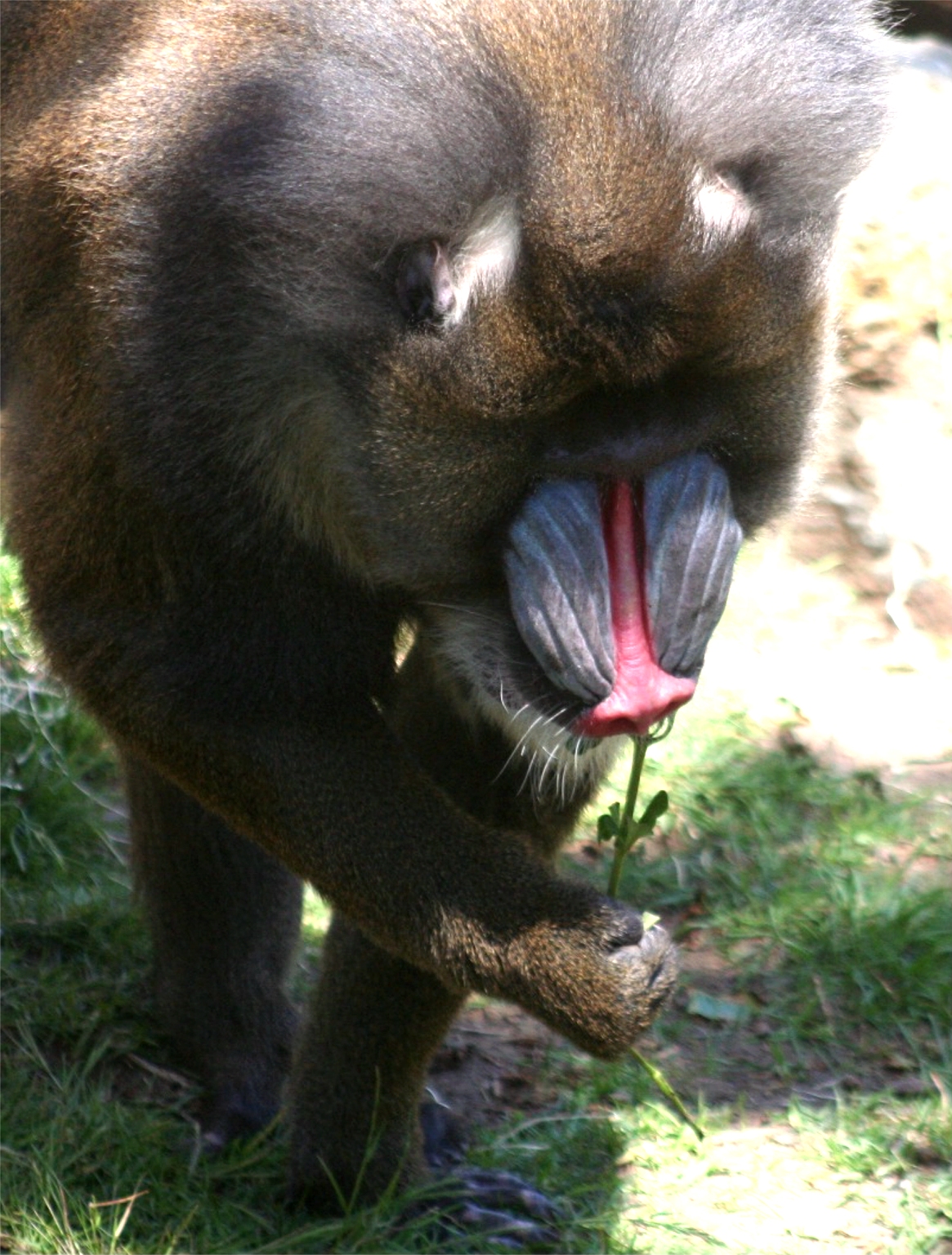 The human population of the ecoregion is generally under 5 persons per km2, and large areas of the forest in Gabon and Congo are almost devoid of people. Population densities are higher around towns and cities such as Yaoundé and Bangui. Most of the ecoregion has been allocated to forestry concessions. This industry accelerates wildlife exploitation by providing a means of access for hunters into the forest via the logging roads on the logging trucks.
In this region, the rate of road construction increased from 156 km per year between 1976 and 1990 to more than 660 km per year in 2000. Additionally, the logging towns create a local market for the sale of bushmeat. Duikers are the main forest animal hunted, and the loss of a prey base has led to a serious decline of leopards in the forests. Elephants are hunted for their meat and ivory, as are gorillas and chimps. The trade in African grey parrots has recently been banned by CITES in 2016. Additionally, crocodiles and lizards are collected for their skin.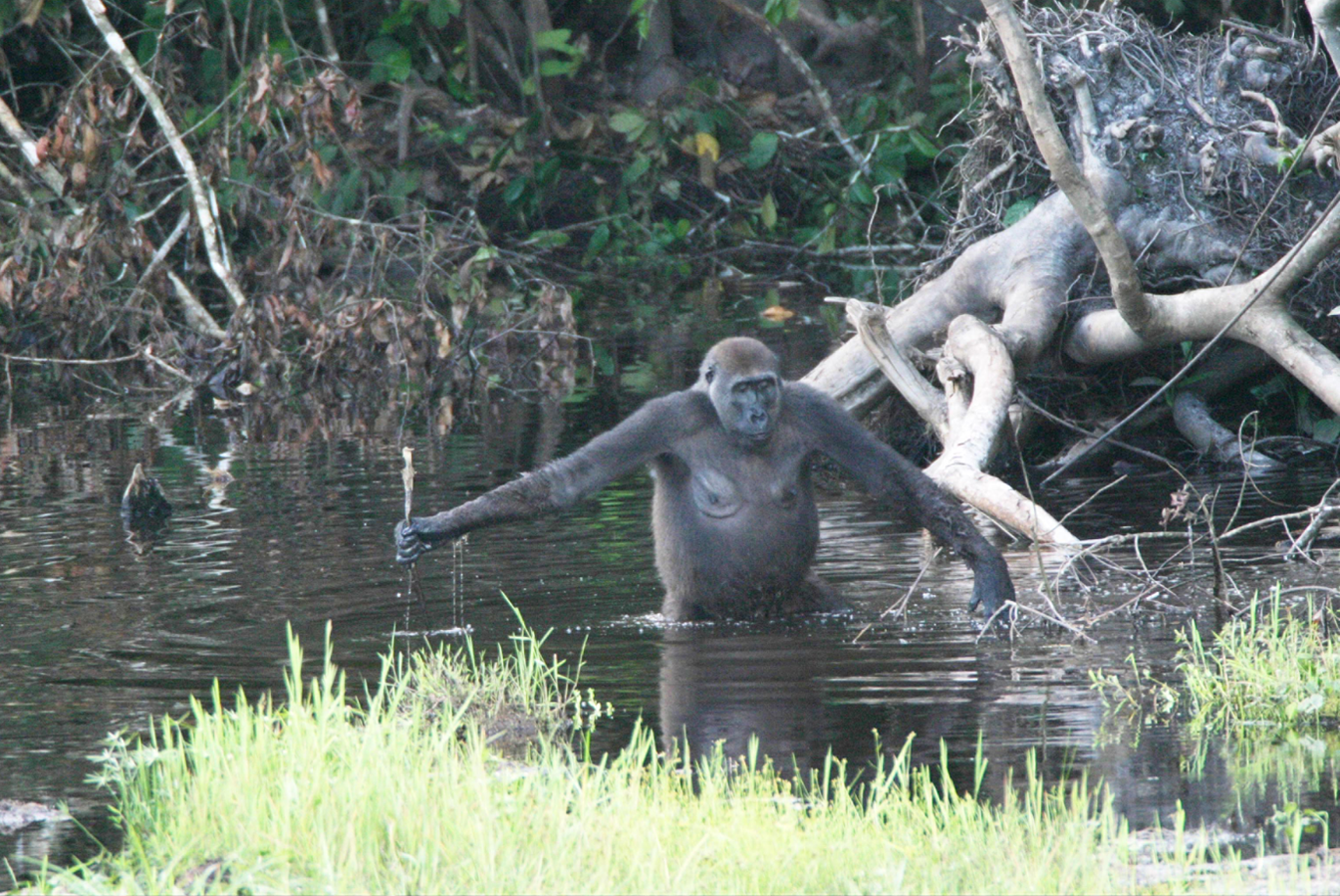 The priority conservation actions for the next decade will be to: 1) improve investment into law enforcement to prevent poaching and trade, particularly of forest elephants; 2) reduce the international demand for Ivory and wildlife products through awareness and education campaigns in recipient countries; and 3) sustainably manage forests by ensuring logging concessions provide effective protection for natural forests and wildlife.

Citations
1. Mayaux, P., Pekel, J.F., Desclée, B., Donnay, F., Lupi, A., Achard, F., Clerici, M., Bodart, C., Brink, A., Nasi, R. and Belward, A. 2013. State and evolution of the African rainforests between 1990 and 2010. Phil. Trans. R. Soc. B. 368(1625), p.20120300.
2. Maisels, F., Strindberg, S., Blake, S., Wittemyer, G., Hart, J., Williamson, E.A., Aba'a, R., Abitsi, G., Ambahe, R.D., Amsini, F. and Bakabana, P.C. 2013. Devastating decline of forest elephants in Central Africa. PloS one. 8(3), p.e59469.
3. Poulsen, J.R., Clark, C.J., Mavah, G. and Elkan, P.W. 2009. Bushmeat supply and consumption in a tropical logging concession in northern Congo. Conservation Biology. 23(6), pp.1597-1608.