Southern Mesoamerican Pacific Mangroves
The endangered mangrove hummingbird is endemic to the Southern Mesoamerican Pacific Mangroves ecoregion, specifically within Costa Rica. It favors the flowers of the tea mangrove, making them the only mangrove species pollinated by a vertebrate. The tea mangrove and its mangrove hummingbird pollinator rely on each other to survive—the hummingbird gets energy from the nectar of the flower, while it pollinates the mangrove so that they produce viable seeds. These complex ecological relationships are extremely common in nature, but often overlooked since we scarcely understand how many connections they are and how they work.
The Southern Mesoamerican Pacific Mangrove ecoregion comprises five subecoregions:
Tehuantepec-El Manchon mangroves in western Chiapas running northwest to southeast on the Pacific Coastal Plain, parallel to the vast Sierra Madre de Chiapas. The climate is tropical with 2,500–3,000 mm of average annual rainfall.
Northern Dry Pacific Coast mangroves extending in patches along the coastline of Guatemala and El Salvador, often in lagoons and estuaries with brackish waters. The climate is semi-arid with annual average rainfall between 1,400 and 1,600 mm and average temperature of 27–29°C.
Gulf of Fonseca mangroves at the intersection of Nicaragua, Honduras, and El Salvador on the Pacific coast.
Southern Dry Pacific Coast Mangroves between Golfo de Fonseca in Nicaragua and the Gulf of Nicoya in Costa Rica. The average annual rainfall increases further south from 1,300 mm in Nicaragua to 2,000 mm in Costa Rica. Annual temperature fluctuates between 25°C and 27°C;
The Moist Pacific Coast Mangroves occur from near Jaco, Costa Rica to the southwestern corner of the Peninsula de Azuero, Panama. Characteristic vegetation shared throughout the entire ecoregion include red mangrove, Rhizopora racemose, black mangrove, Avicennia bicolor, white mangrove, tea mangrove, and the button mangrove in various assemblages.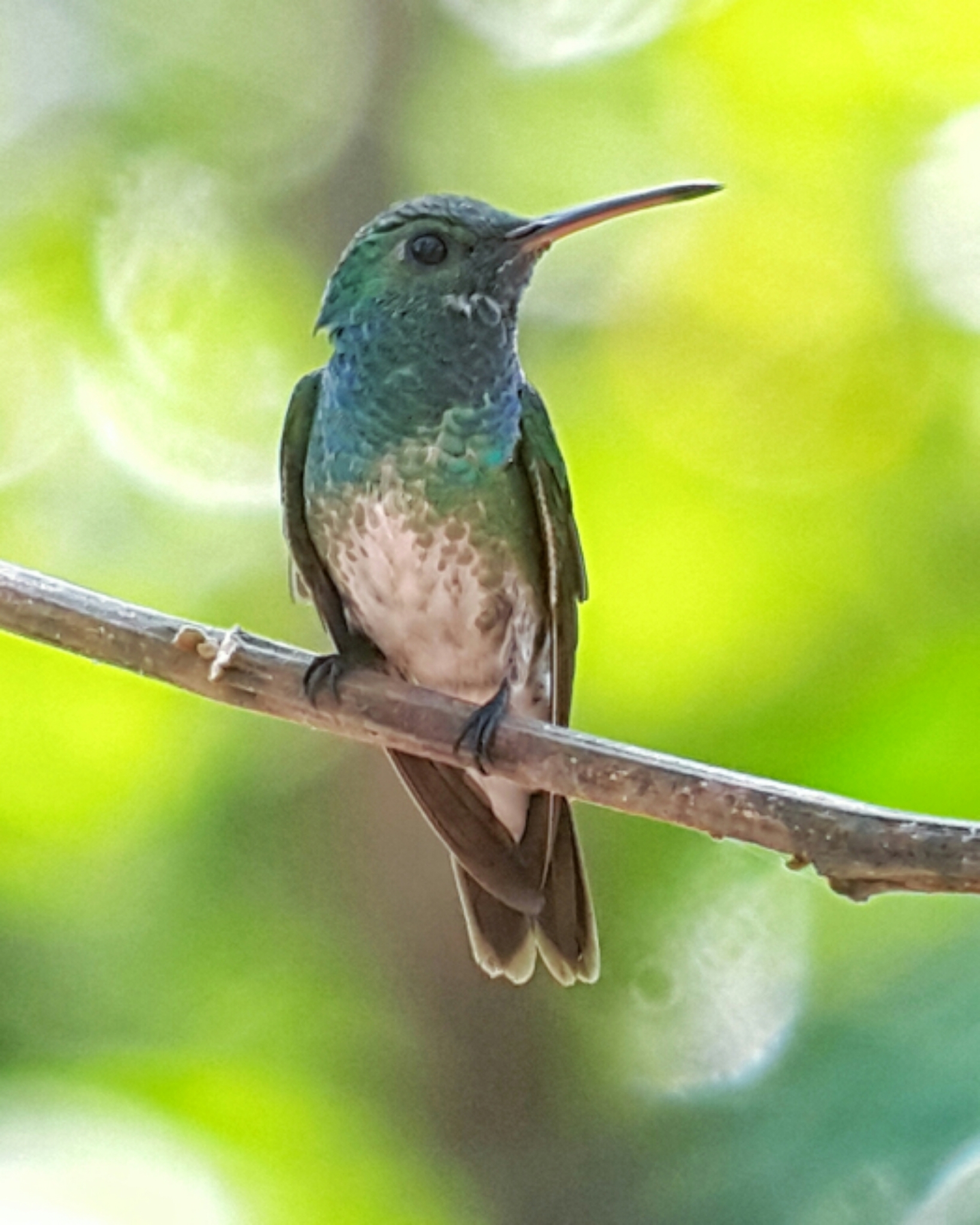 The Tehuantepec-El Manchon mangroves are listed as an endemic bird area. Noteworthy mammals include black-handed spider monkey, tayra, greater grison, ocelot, otter, jaguar, puma, and Baird's tapir. Three species of crocodile are also found here. The Northern Dry Pacific Coast mangroves support over 200 species of wildlife. The habitats also serve as an important bird nesting area, a migration route for freshwater fish/shrimp, and refuge for animals in the surrounding area.
Marine mammals include bottlenose dolphin, spotted dolphin, spinner dolphin, and 5 species of whale, also use this coastline and the mangrove habitats. In the Southern Dry Pacific Coast mangroves, 95 species of birds, 24 reptiles, 23 mammals, 14 fishes, and 6 amphibian species were counted within the Juan Venado Natural Reserve. The Moist Pacific Coast mangroves contain two endemic and endangered birds: the mangrove hummingbird and the yellow-billed cotinga.
There is little information on the intactness of the Tehuantepec-El Manchon mangroves specifically, but it is receiving federal protection under Mexico's management plan for "La Encrucijada" Ecological Reserve, designed to preserve the tallest mangroves. In Guatemala, the total mangrove area has been reduced from 23,334 km2 to 165 km2 between 1965 and 1984.
In El Salvador, the mangroves are used for shrimp farming; although this leaves the habitat semi-intact, it degrades and alters natural ecological processes. A large area of the Moist Pacific Coast mangroves is protected in Costa Rica by Corcovado National Park.
Habitat loss and degradation are the largest threats to Southern Mesoamerican Pacific Mangrove ecoregion. Habitat is destroyed and altered for tourism development, expansion of settlement, clearing for agriculture, over-grazing, and construction of salt production ponds. The effects of these activities include the uncontrolled run-off of sediments resulting in soil erosion, and pollution from fertilizers, pesticides, industrial discharges, and animal wastes.
The priority conservation actions for the next decade will be to: 1) further establish more protected areas and increase management capacity to ; 2) restrict pesticides use and the other pollutants; and 3) educate local communities on mangrove biodiversity benefits.

Citations
1. Valero, A. Burdette, C. 2018. Southern North America: On the Pacific coast of southern Mexico https://www.worldwildlife.org/ecoregions/nt1435 Accessed August 7, 2018
2. Tognetti, S. Burdette, C. 2018. Central America: El Salvador into Guatemala https://www.worldwildlife.org/ecoregions/nt1425 Accessed August 7, 2018
3. Tognetti, S. Burdette, C. Locklin, C. 2018. Gulf of Fonseca mangroves https://www.worldwildlife.org/ecoregions/nt1412 Accessed August 7, 2018
4. Tognetti, S. Burdette, C. 2018. Central America: Northern Costa Rica and Nicaragua https://www.worldwildlife.org/ecoregions/nt1434 Accessed August 7, 2018
5. Tognetti, S. Burdette, C. 2018. Central America: Along the Pacific Coast of Panama and southern Costa Rica https://www.worldwildlife.org/ecoregions/nt1423 Accessed August 7, 2018