Southwest Arabian Escarpment Shrublands and Woodlands
The ecoregion is home to the hamadryas baboon which was once held sacred in ancient Egypt and often mummified. It is native to the escarpment woodlands of this ecoregion. Approximately 150 baboons live in the valley forest of Jabul Bura, making this isolated granite massif in Yemen an important site for this species. The valley forest is found between 500 and 900 m in the bottom of the Wadi Rijaf catchment.
This ecoregion is situated in the southwestern Arabian highlands and includes part of the Asir Mountains of Saudi Arabia and most of the western highlands of Yemen. The escarpment mountains are the principal topographic feature here; they run in a north-south direction, rising steeply up from the Red Sea parallel to and overlooking the Red Sea. The slopes of the escarpment are intensively cultivated by means of terraces fields and cut by many steep wadis. The largest wadis contain water throughout the year and are partially wooded, containing species of Ficus, Cordia, Breonardia, and Tamarindus.
There are few wadis where water is flowing permanently, most of the time, ephemeral streams and shallow pools occur after sporadic rainfall. Rainfall is erratic and seasonal with most falling in the two rainy seasons: April- July and September - October. Annual average rainfall in the escarpment mountains is 600-800 mm, rising to over 1,000 mm in the wettest areas. Temperatures in the highlands are highest in the summer, reaching 35˚C, and lowest in winter with a mean temperature of 10˚C. The western escarpment mountains are dominated by a dense evergreen canopy of mature trees reaching 30 m with common species including Combretum mole and Terminalia brownie.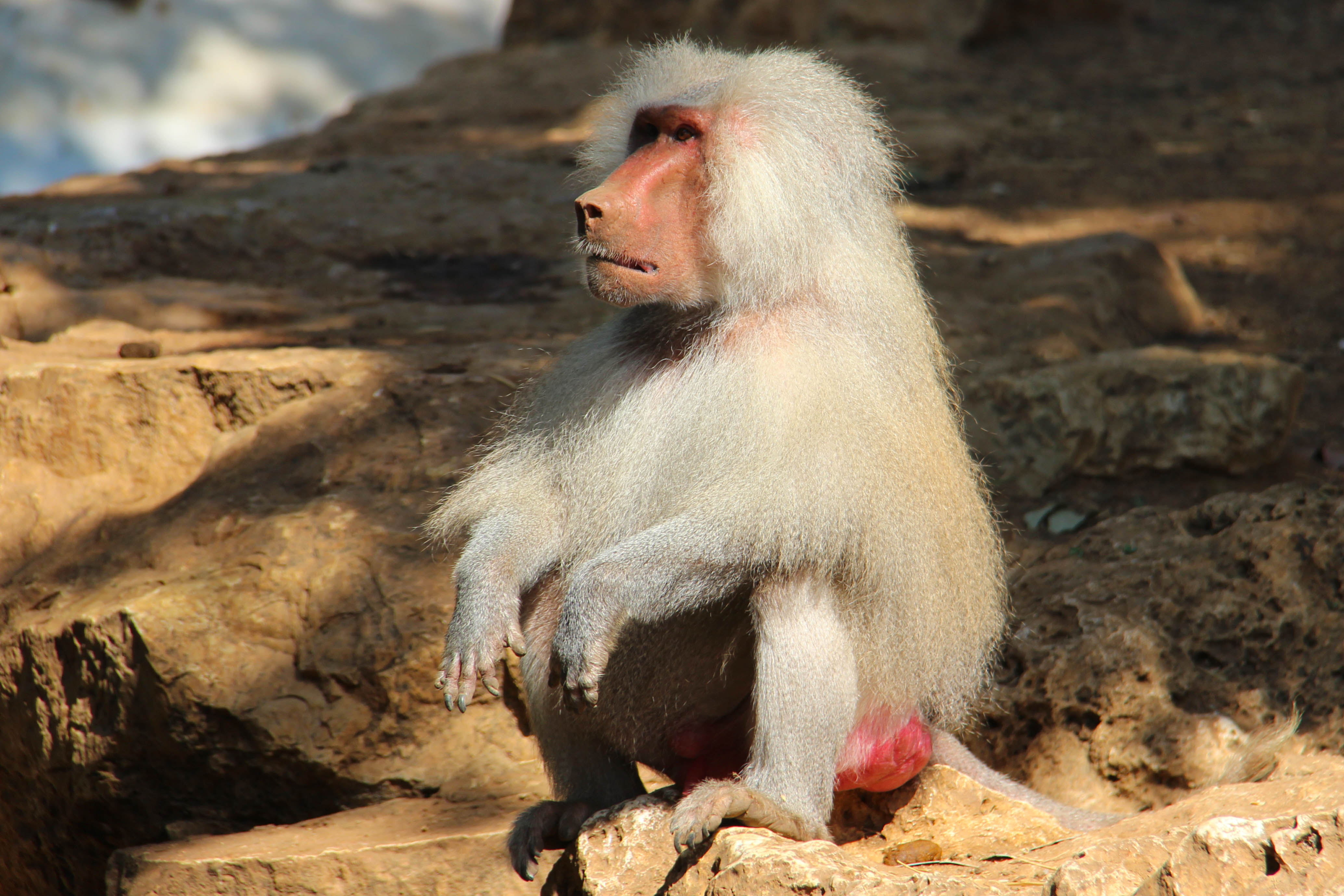 The ecoregion is in both the Horn of Africa and the Eastern Afromontane hotspots. The mountains are rich in plant endemism which is often associated with terraced landscapes as they act as moist refugia in an otherwise arid environment. Reptiles and birds also benefit from these micro-biomes. The escarpment rim cliffs are home to large raptors such as the griffon vulture, Verreaux's eagle, and the small Barbary falcon. The Arabian Peninsula is an important flyway for migrating birds and the mountains provide critical resting sites for birds including the sociable plover and the bald ibis. The critically endangered bald ibis has suffered severe declines and now has over 95% of the species concentrated in Morocco. Gyps fulvus, bearded vulture, Yemen linnet, Yemen thrush, and African paradise flycatcher are all resident in the high escarpments of the Asir Mountains.
There are many declining species within the region, including 11 carnivore species in the families Canidae, Felidae, and Hyaenidae. The cheetah is already regionally extinct. However, the red fox is increasing its range along with the expanding human populations. The loss of predators has wider implications on the ecosystems. Other mammals present here include grey wolf, golden jackal, Blandford's fox, Rüppell's fox, striped hyeana, common leopard, caracal, and sand cat. Reptiles include the endemic Yemen monitor lizard and the bright blue agamid lizard.
There is limited protection of this ecoregion. The current protected areas include Bura Community Protected area and Jabal Bura valley forest national park in Yemen as well as Wadi Jawwah, Wadi Lajb, Wadi Tarj, Wadi 'llyab, Wadi Turabah reserves, and Asir National Park in Saudi Arabia. There are also the Haram of Makkah inviolable sanctuary, Hima Quraysh, and Hima Thumalah in Saudi Arabia.
Pastoralism is the principle threat to this ecoregion with overgrazing of cattle, goats, sheep, and camels being particularly high near watering points in Yemen. Deforestation for timber, fuelwood, and charcoal has put remaining woodland patches under severe pressure. In Yemen, the general movement of rural people to towns has led to poor maintenance of the agricultural terrace systems, resulting in soil erosion during times of heavy rainfall. Hunting with firearms and large numbers of domesticated and feral dogs have created increased pressures on wildlife.
In Yemen in recent years, the use of stone traps to capture leopards for sale to zoos, display in local villages, and for use in traditional medicine is common. Construction and housing developments threaten vegetation through erosion and debris spillage. The ongoing civil war in Yemen also threatens biodiversity and hinders conservation efforts. Lastly, climate change is a significant threat, particularly in Yemen where there are already substantial water shortages.
The priority conservation actions for the next decade will be to: 1) develop and implement a management plan to ensure the protection of biodiversity; 2) provide alternative resources for local people; and 3) implement natural barriers that discourage access to the most intact habitats of the ecoregion.

Citations
1. CEPF. 2012. Ecosystem profile: Eastern Afromontane Biodiversity Hotspot. [Online]. [Accessed 11 June 2018]. Available from: https://www.cepf.net/sites/default/files/eastern_afromontane_ecosystem_profile_final.pdf
2. Hall, M., Al-Khulaidi, A.W., Miller, A.G., Scholte, P. and Al-Qadasi, A.H. 2008. Arabia's last forests under threat: Plant biodiversity and conservation in the valley forest of Jabal Bura (Yemen). Edinburgh Journal of Botany. 65(1), pp.113-135.
3. Cox, N.A., Mallon, D., Bowles, P., Els, J. and Tognelli, M.F. (compilers). 2012. The Conservation Status and Distribution of Reptiles of the Arabian Peninsula. Cambridge, UK and Gland, Switzerland: IUCN, and Sharjah, UAE: Environment and Protected Areas Authority.