Zambezian Mopane Woodlands
The Zambezian Mopane Woodlands ecoregion is dominated by the mopane tree. This is one of the most important areas for large mammal diversity and biomass in southern Africa, including some of the most significant remaining populations of black rhinoceros and elephant as well as white rhinoceros, hippopotamus, buffalo, blue wildebeest, giraffe, greater kudu, and nyala.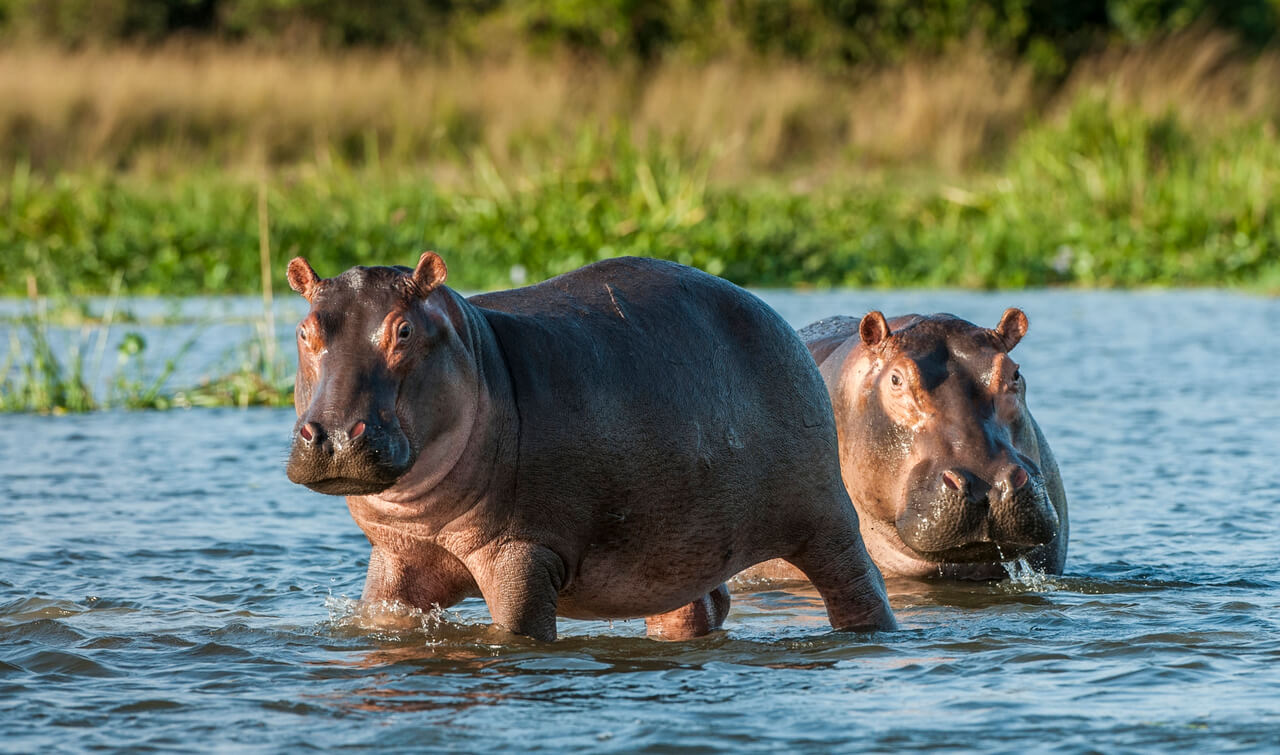 Approximately half of the elephants and rhinos remaining in Africa are found here. Elephant browsing and fire are the two major natural factors that shape the vegetation and associated fauna within the ecoregion.
The woodlands are widespread in lower-lying areas of eastern southern Africa. The ecoregion falls largely within the tropical summer-rainfall zone, with precipitation largely confined to the period of November to April. Annual average rainfall varies between 450 mm to 710 mm, and mean annual temperature varies from 18° to 24°C.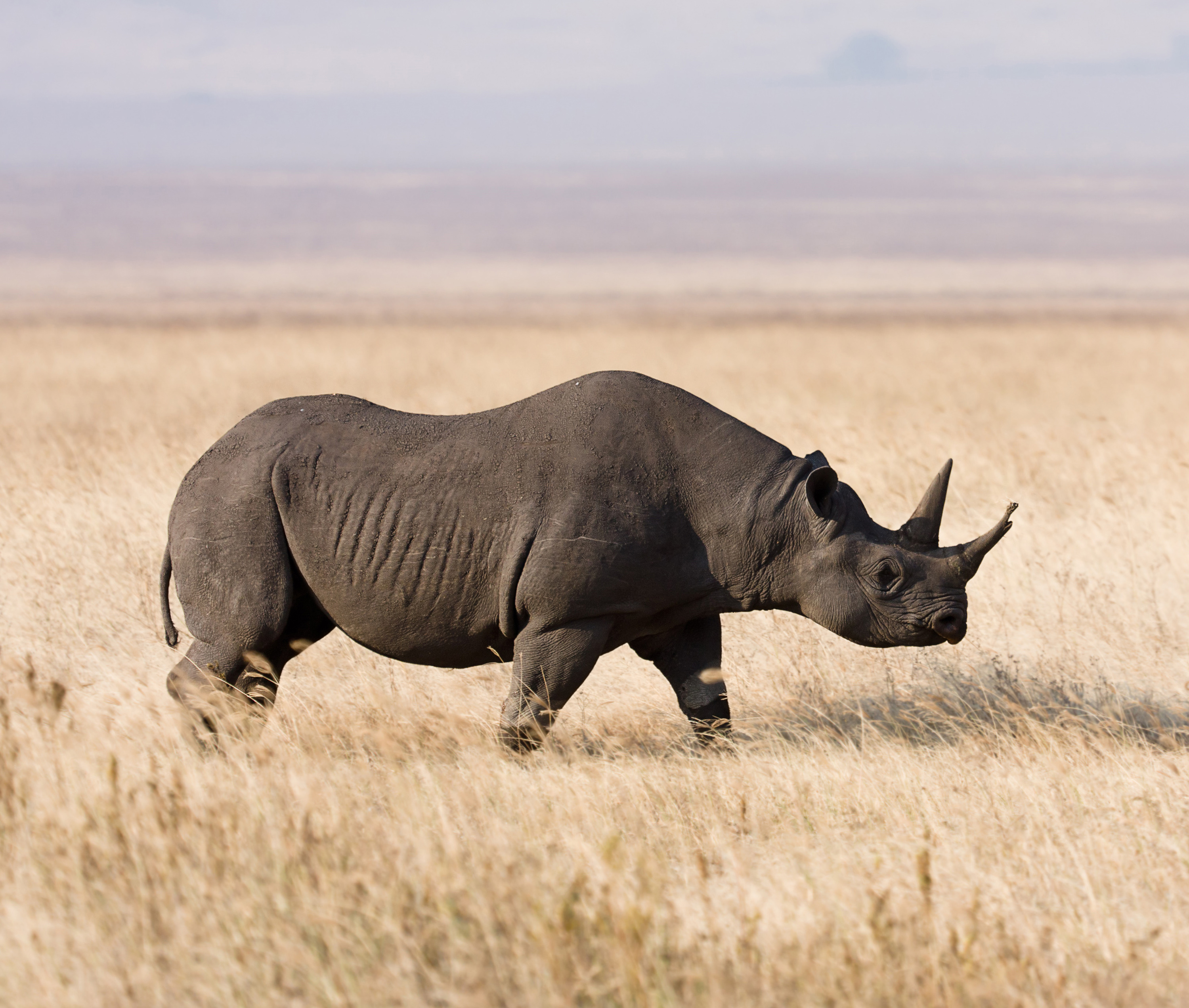 The herbaceous component of mopane woodland differs according to soil conditions and vegetation structure: dense swards are found beneath gaps in the mopane canopy on favorable soils, while grasses are almost completely absent on heavy, impermeable alkaline clays. Elephants crop the larger trees in savannas and woodlands, creating openings exploited by grasses, thus increasing fire frequency and intensity.
The ecoregion falls within the Zambezian regional center of endemism. While greater plant diversity may occur in the Zambezian woodland component of the ecoregion, mopane is characteristic of much of the low-lying parts of the area and in many places dominates to the exclusion of other tree species. Characteristic plants of the woodlands include Acacia spp., Albizia spp., Combretum spp., Adansonia digitata, and Xeroderris stuhlmannii.
The vegetation here is more nutritive than surrounding ecoregions with higher rainfall, and as a result, the area is well known for supporting large concentrations of ungulates. Black rhinos have been decimated by years of poaching and habitat loss. In 2015, there was approximately 384 black rhinos in Kruger National Park. Two endemic ungulate subspecies, Cookson's wildebeest and Thornicroft's giraffe are confined to the Luangwa Valley.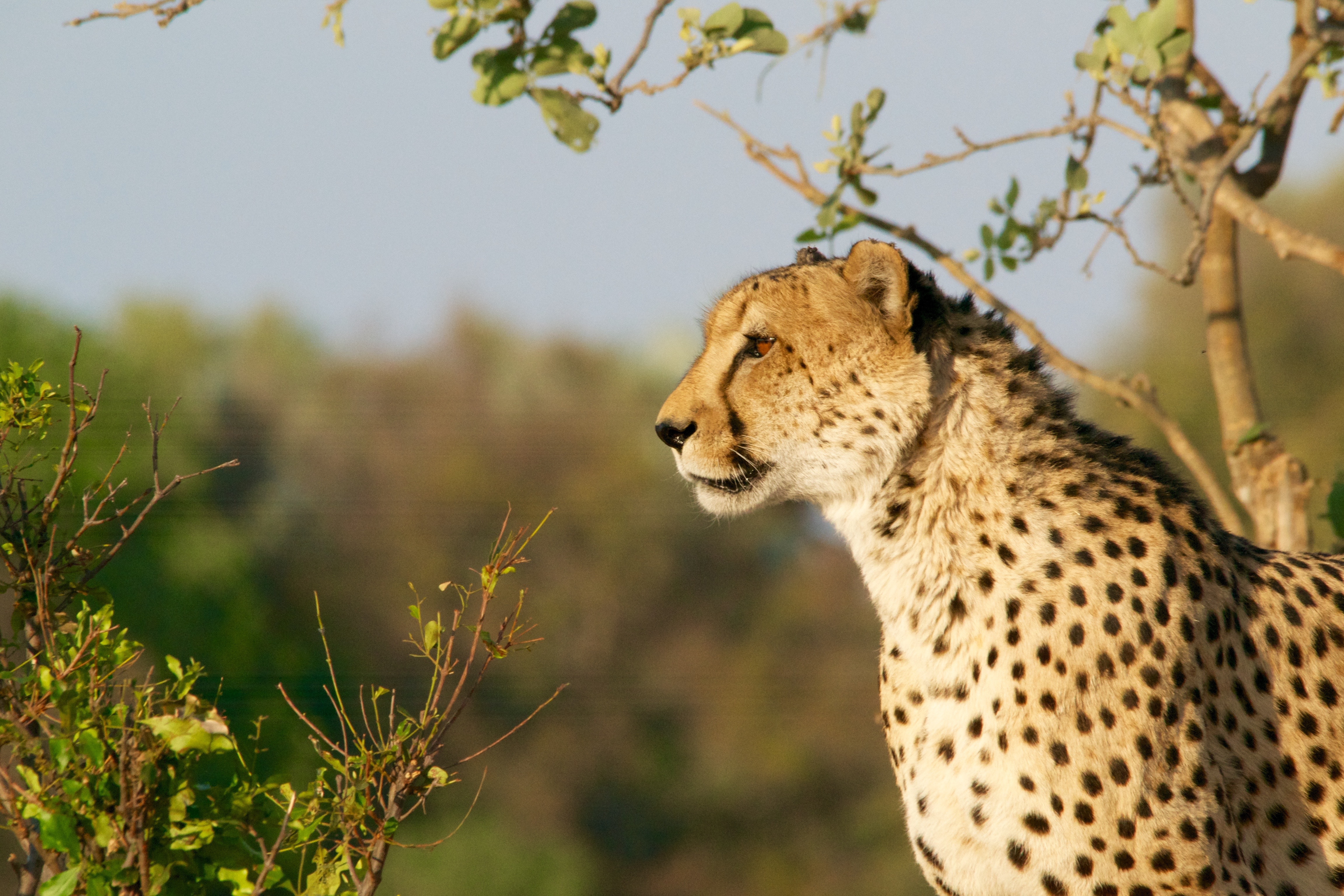 Predators are abundant, and lions, cheetah, African wild dogs, spotted hyena, and leopards are found in a number of the protected areas. Sharpe's grysbok is also well represented in this ecoregion. Near-endemic birds include Lilian's lovebird, Black-cheeked lovebird, and Chaplin's barbet.
The low agricultural potential of this ecoregion and the large attendant mammal populations have encouraged the establishment of an extensive protected area network. The most significant national parks are Kruger National Park in South Africa; Gonarezhou and Hwange National Parks in Zimbabwe; Banhine, Zinave, and Limpopo National Parks in Mozambique; and, Luangwa North and South in eastern Zambia.
The Great Limpopo Transfrontier Conservation Area (87,000 km2) stretches across 3 countries, South Africa, Zimbabwe, and Mozambique, which includes Kruger, Gonarezhou, and Limpopo National Parks. The Greater Mapungubwe Transfrontier Conservation Area (5,909 km2) encompasses areas in Botswana, South Africa, and Zimbabwe.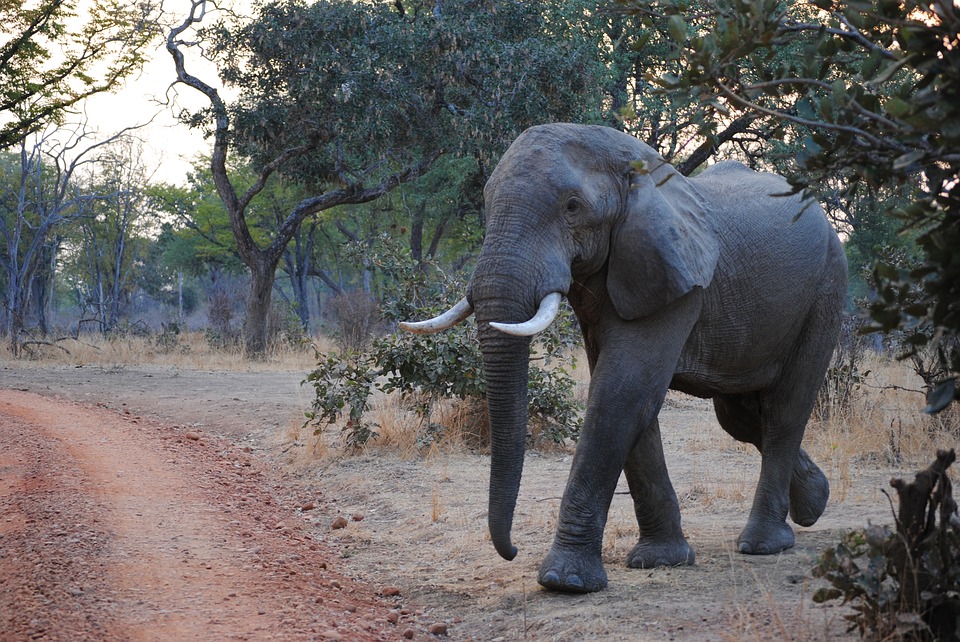 Agriculture, cattle farming, and resource-use activities heavily impact the remaining natural habitat. The most widespread threat is poaching and exploitation of wildlife. Black rhinos are still threatened by poaching for their horn, and farmers kill wild dogs as pests. Kruger National Park has seen the largest number of rhinos killed in South Africa; 504 rhinos were killed in 2017.
Poaching is common in poorly funded parks, particularly in Zambia and Mozambique, and wildlife populations in many areas in Mozambique were devastated during the war. However, poaching is still serious in Kruger National Park despite receiving a great deal of government and international funding. Mammals are affected by the loss of migration routes due to fencing, livestock, agriculture or human settlements restricting access to food or water. This has also led to increased human-wildlife conflict as elephants raid the crops in their path. Additionally, climate change is a growing threat, particularly from increased flooding and the frequency of severe droughts.
The priority conservation actions for the next decade will be to: 1) improve community participation in the decision-making processes within the park management system; 2) implement increased criminal investigation approaches of rhino horn poaching including DNA profiling as a traceability tool and drones, whilst providing alternative economic opportunities to deter poaching; and 3) restore important ecological infrastructure to increase resilience from the impacts of climate change and to secure livelihoods.

Citations
1. Burgess, N., Hales, J.A., Underwood, E., Dinerstein, E., Olson, D., Itoua, I., Schipper, J., Ricketts, T. and Newman, K. 2004. Terrestrial ecoregions of Africa and Madagascar: a conservation assessment. Island Press.
2. TRAFFIC. 2018. South Africa: rhino poaching in 2017 almost matches 2016 figure, with Kwaulu Natal now bearing the brunt. [Online]. [Accessed 27 March 2018]. Available from: http://www.traffic.org/home/2018/1/25/south-africa-rhino-poaching-in-2017-almost-matches-2016-figu.html
3. Ferreira, S.M., Bissett, C., Cowell, C.R., Gaylard, A., Greaver, C., Hayes, J., Hofmeyr, M., Moolman-van der Vyver, L. and Zimmermann, D. 2017. The status of rhinoceroses in South African National Parks. Koedoe. 59(1), pp.11-pages.
4. Government of South Africa. 2015. National Biodiversity Strategy and Action Plan. Pretoria, South Africa: Department of Environmental Affairs.