Climate Hero: Francia Márquez
Begining to fight for her community's ancestral land rights at age thirteen, Francia Márquez has been a local leader in the Cauca region for almost her entire life. She has been recognized internationally for her efforts and, on June 19, 2022, was elected Colombia's first Black vice president.
The river of life
Growing up on the shores of the Ovejas River, where community and nature are intertwined, Márquez learned the value of the land from an early age from the wisdom of her elders. By respecting and taking care of the river, it provides the community with fresh water to drink, fish to eat, and creates a source of livelihood.
Plagued by gold miners
The communities around the Ovejas River, such as La Toma, are nestled in the Cauca Mountains of southwest Colombia. However, illegal gold mining constantly threatens the region, desecrating the land through deforestation and contaminating the water.
Each year, unlawful gold miners dispose of an estimated 30 tons of mercury into the Amazon lakes and rivers, poisoning people and marine life for approximately 250 miles downstream. In addition, cyanide dumping causes caught fish to rot in a mere half an hour.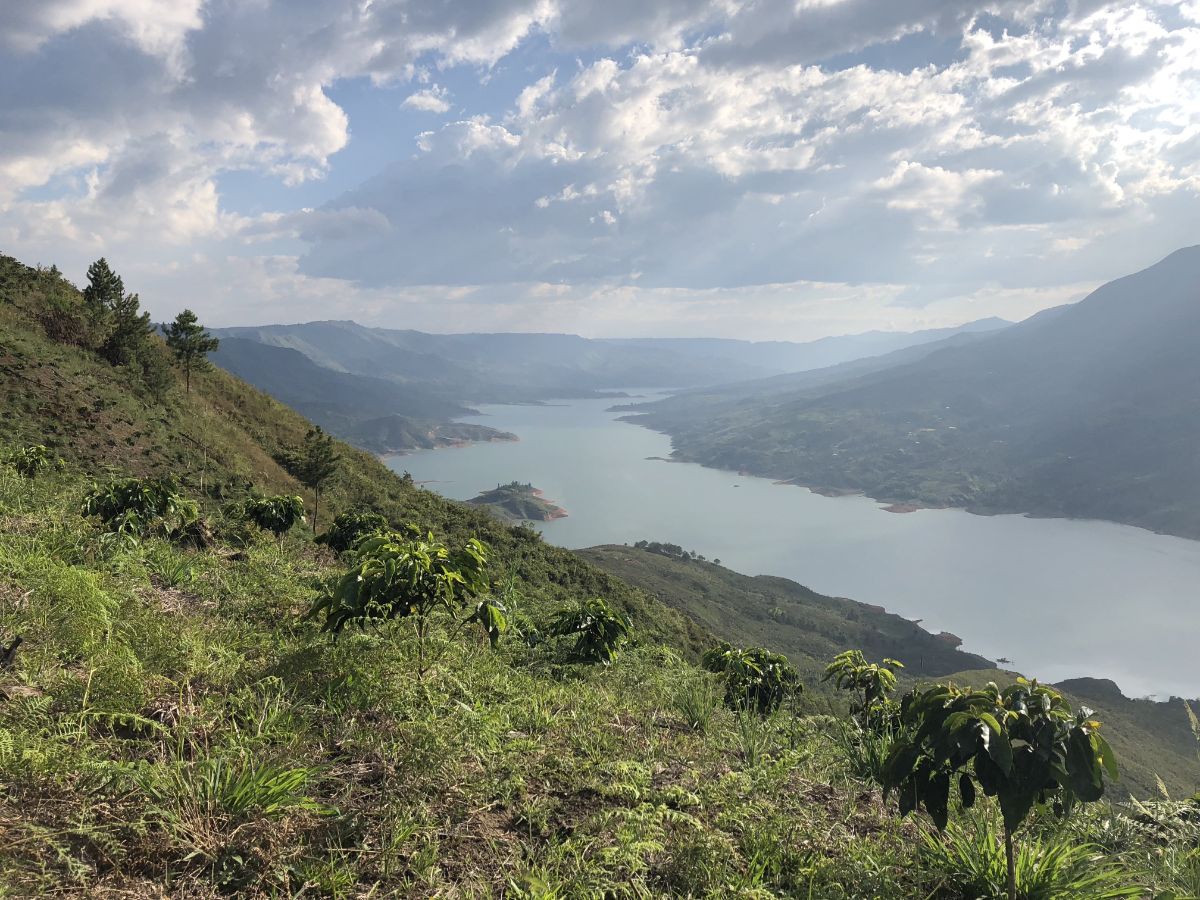 Enough is enough
In 1994, as a preteen, Márquez joined the resistance movement against companies such as Unión Fenosa that planned to divert the Ovejas river toward the Salvajina hydroelectric dam. For three years, she and her community fought for their life source and eventually succeeded in preventing the project.
Inspired by the action of her youth and for the future of her two children, a grown Márquez decided to go to law school. She wanted to learn how to defend the rights of her community from the gold miners and their encroaching development.
Leading the women's march
However, in 2014, when thousands of illegal miners started constructing a dam, Márquez left her studies and returned to La Toma to take them on. Using backhoes to clear the forests and dig deep ditches that cut off the river's flow, the miners were causing mass destruction to the environment.
When confronting the backhoe operators fell on deaf ears, she decided to take things further by mobilizing the women of La Toma to march 350 miles to Bogota, Colombia, to protest.
Some local women had never left their small town but were so inspired by Márquez's courage that 80 women marched for ten days camping out in front of Congress.
The group spent 22 days protesting in the streets until they were invited to a meeting with the Vice Minister. The march brought attention to the nation that illegal mining was causing devastation, not only to La Toma but to other communities in the Cacua region, as well.
In December 2014, they reached an agreement with the government, and officials took action to abolish illegal mining. They destroyed all backhoes and other machinery in La Toma and, for the first time, created a national task force to combat illegal mining. By the end of 2016, all signs of mining had been removed.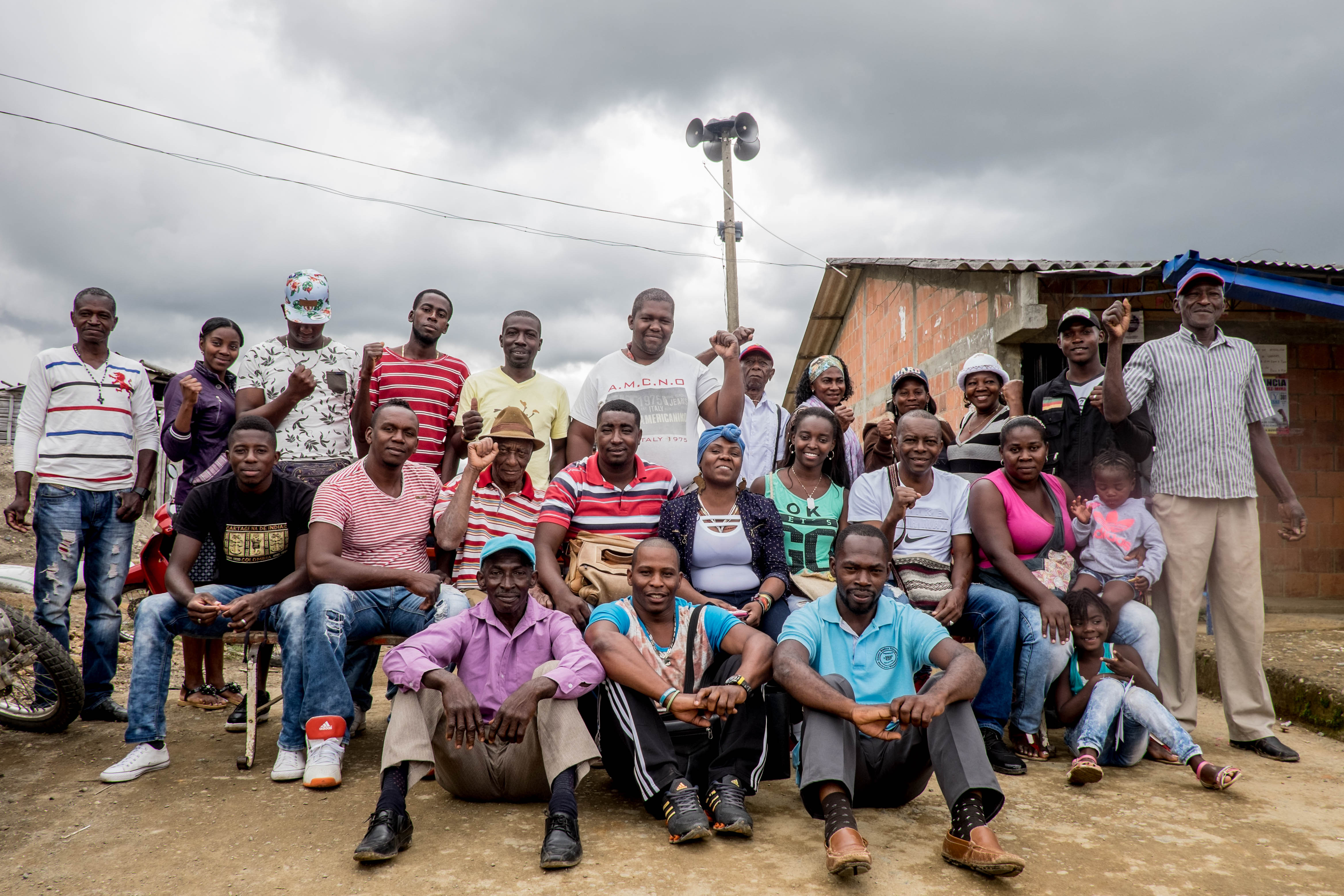 Advocating for Afro-Colombian culture
Márquez returned to school, studying law at Santiago de Cali University. She joined the national Afro-Colombian network to promote cultural and land rights and began educating farmers in her region on sustainable agricultural techniques.
For her work and leadership, Márquez was awarded the Goldman Environmental Prize in 2018. Overcoming sexism, racism, and corruption to lead the women's march, she was empowered further to represent the Afro-Colombian community, this time in government.
The new VP
Francia Márquez announced her run for the 2022 presidential elections in April 2021 "because our governments have turned their backs on the people, and on justice and on peace." While on the campaign trail, her candid analysis of the social inequalities in Colombia broke open a discussion about race and class unprecedented in the country.
Becoming a national phenomenon, she joined the ticket of Gustavo Petro, an economist, longtime legislator, and former rebel fighter. Winning in a runoff election, Petro will be the country's first leftist president and Márquez, the first Black vice president.
This Climate Hero believes that you cannot put a price on dignity and that to "resist is not to endure." She dreams that one day, human beings will change the economic model of death to build a model that guarantees life, and women will lead the way.
Women around the world are leading in the fight against the climate crisis, and you can help.
View 5 women-led climate projects that you can support now.
August 10, 2022