Protecting and Restoring the Itombwe Rainforest through Community Action in the Congo
The Itombwe Rainforest in the Democratic Republic of Congo (DRC) is an internationally recognized conservation area due to the extraordinary biodiversity of its plants and animals. However, its enviable wealth of farming, mining, forestry, water and cultural resources have been a constant source of conflict and war, leading to the ongoing suffering and human rights abuses of the Indigenous Baka forest communities and the devastation of their land.
The Itombwe Rainforest is part of the Congo Rainforest, the second largest tropical rainforest on Earth, and it is experiencing rapid deforestation. 60% of the Congo Rainforest is located in the DRC, making this region a vital area of concern, particularly as the world looks to forests for carbon sequestration and climate mitigation. In addition to industrialized logging, illegal timber harvesting operations, mining and farming, local communities have depended entirely on the Itombwe's old-growth forest for fuelwood and other wood products such as timber, charcoal and medicine.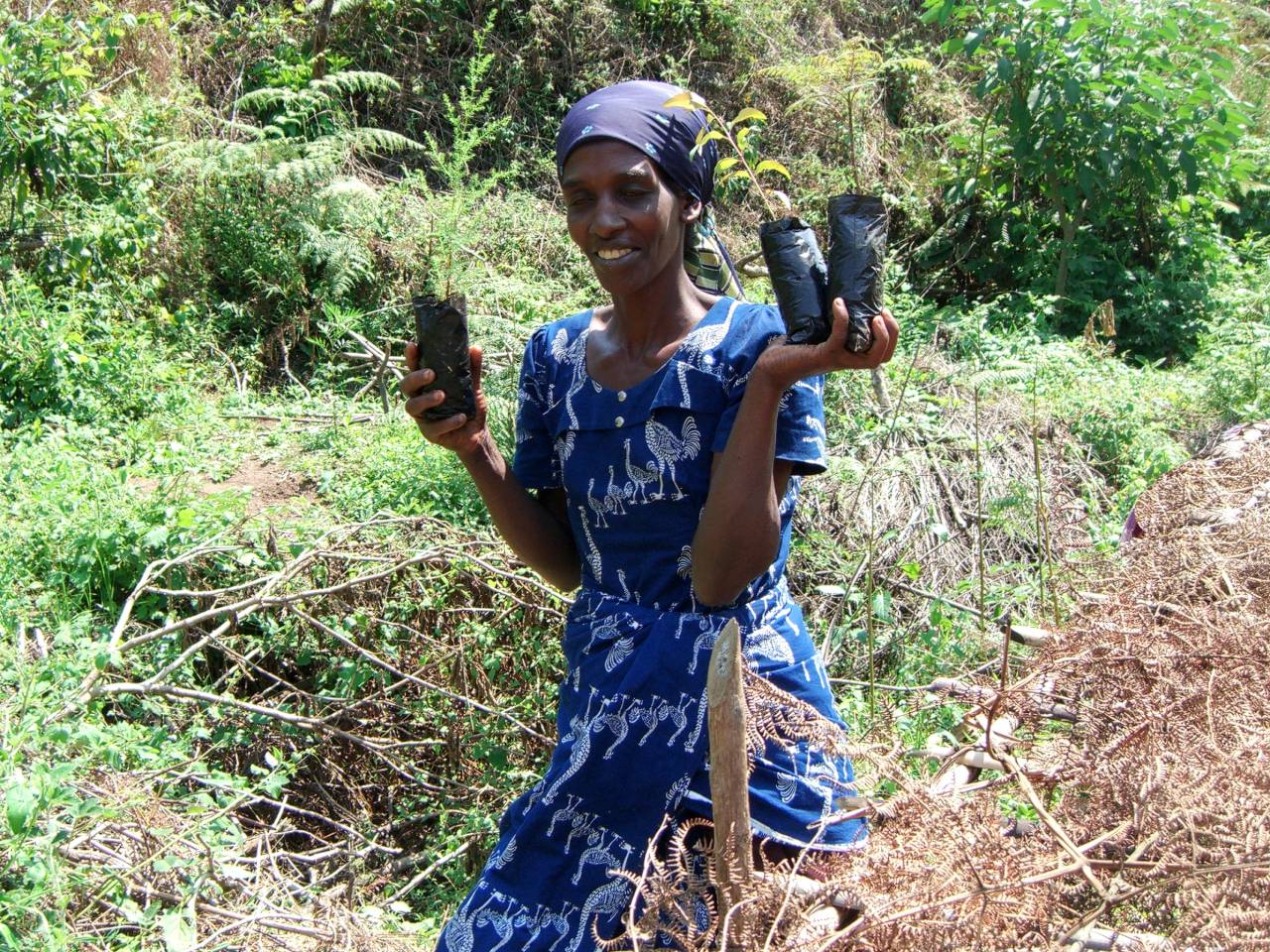 For five years, women in South Kivu Province have been organizing through the Women's Earth and Climate Action Network (WECAN) in partnership with Synergie des Associations Feminines du Congo (SAFECO) to protect the natural forest and reforest previous clear-cuts.
Through trainings and on-the-ground projects, WECAN/DRC's program addresses these issues through the elevation of women's leadership, environmental education concerning protection of old-growth forests, widespread reforestation activities, and renewal of Traditional Ecological Knowledge.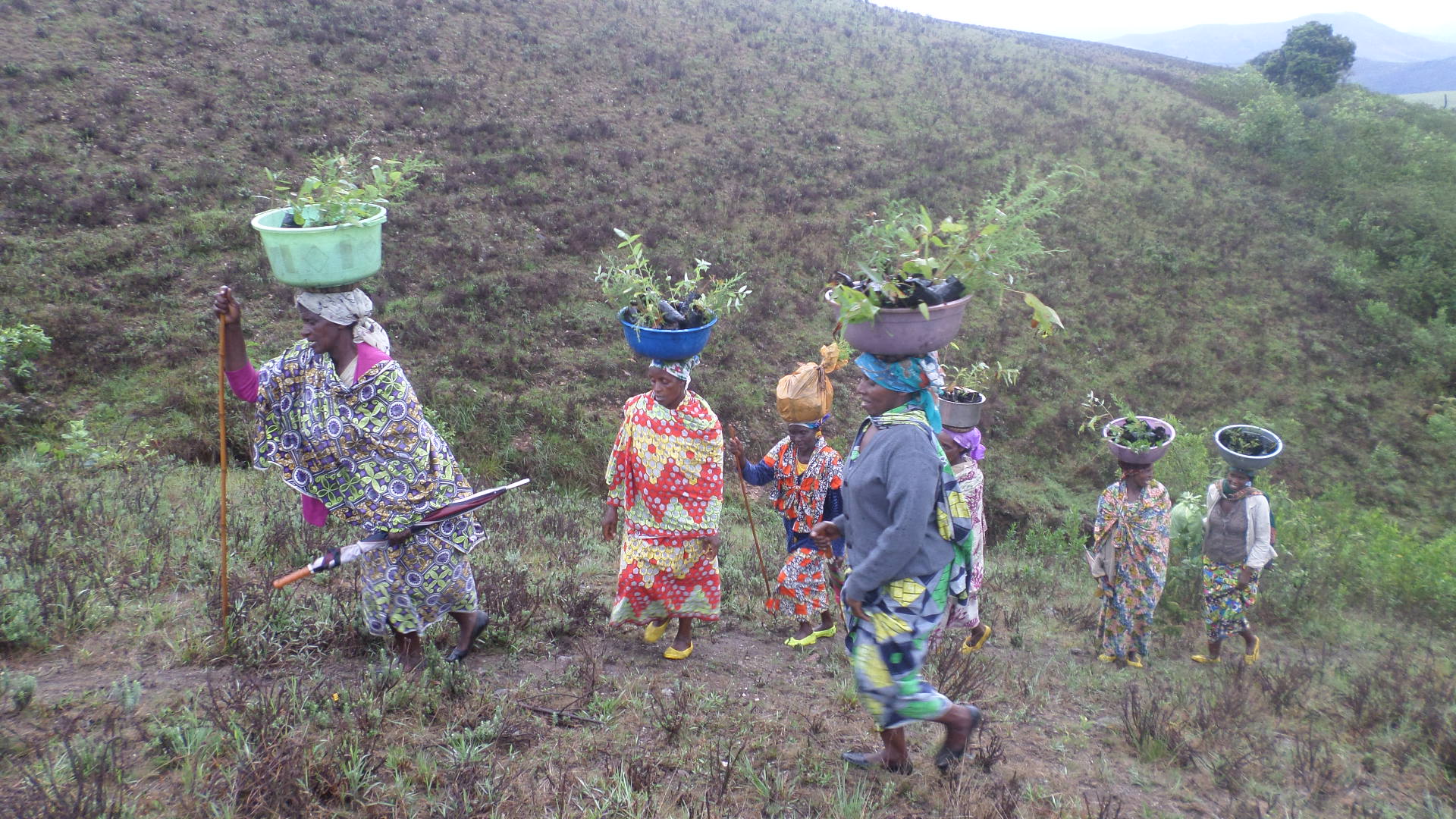 As part of this project, a major forest restoration effort is underway with a full extend of 1,209 square kilometers. The effort is focused on protecting old-growth trees and regenerating damaged forest ecosystems for both biodiversity and climate mitigation.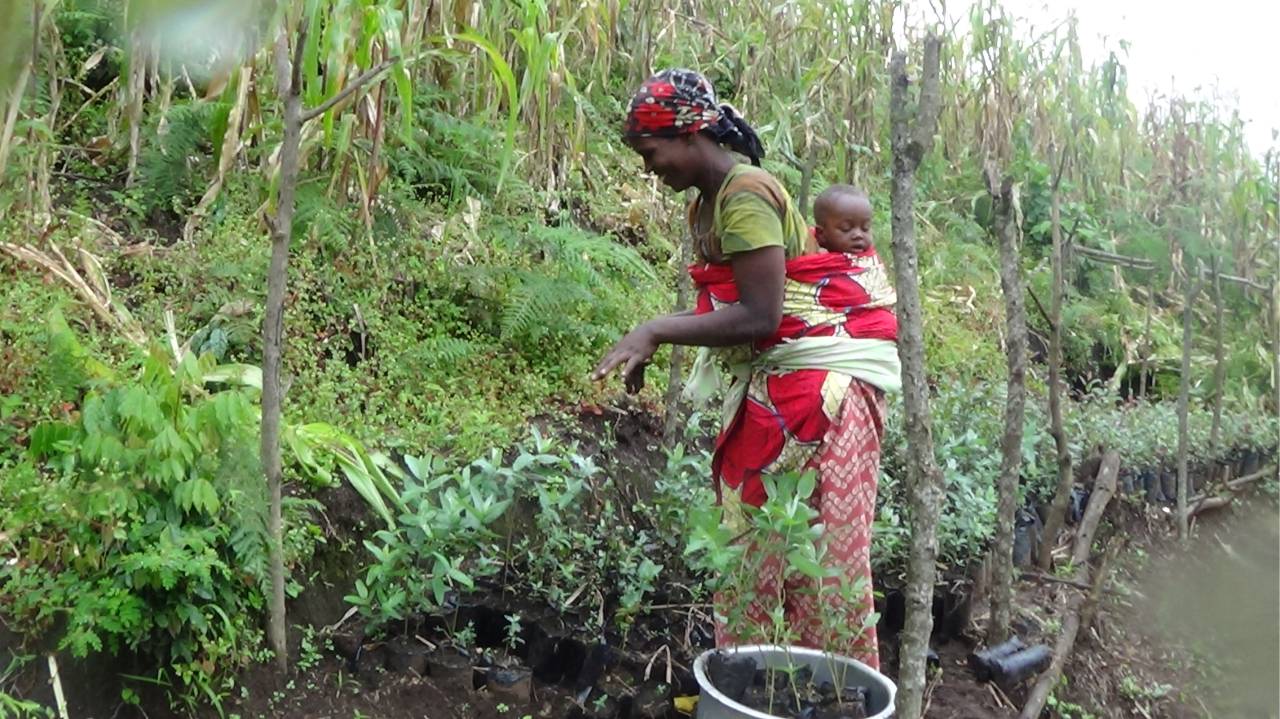 The project will also create income-generating livelihoods for women through tree planting and harvesting and the sale of fruits and herbs from planted trees. A key strategy is to help secure land ownership for women and to provide girls with better access to education by removing the need for them to walk long distances to harvest fuel wood.
This is the first and only project of its kind to occur in the Itombwe Rainforest. The implementers and leaders are women, increasing respect for women and their leadership role within the communities. The women refer to themselves as forest guardians and take great pride in their efforts to protect old-growth forests, guard against illegal logging, and to plant trees in damaged landscapes - with 30% of the trees planted for human use and 70% planted to reforest. So far, 12 communities are engaged in the project, representing 25,000 people who are no longer harvesting old-growth forests.