Environmental Hero: Nemonte Nenquimo
Each week One Earth is proud to feature an environmental hero from around the globe who is working to create a just vibrant future where nature and people thrive as one.
When Nemonte was young, she loved to listen to the elders tell stories of how the Waorani lived before they were contacted by missionaries in the late 1950s. Prior, Waorani women were the ones to make the decisions while the men went to war. Her grandfather was a leader who protected their lands from outsiders, and Nenquimo herself was encouraged to lead when she was a child. Protecting the environment was less of a choice for Nemonte and more of what she feels her legacy is.
Considered one of the most biodiverse countries on Earth, Ecuador is composed of Amazon rainforests that contain rich wildlife, complex ecosystems, and Indigenous tribes, including the Waorani. The 5,000 Waorani peoples maintain the traditional hunter-gatherer lifestyle of their ancestors. Continuous logging, road building, and oil exploration have had a calamitous impact on their rainforests which now cover less than 15% of the country's landmass since oil companies have been dumping waste into local rivers and contaminated land since the 1960s.
Today, 80% of the Waorani population currently lives on one-tenth of its original ancestral lands.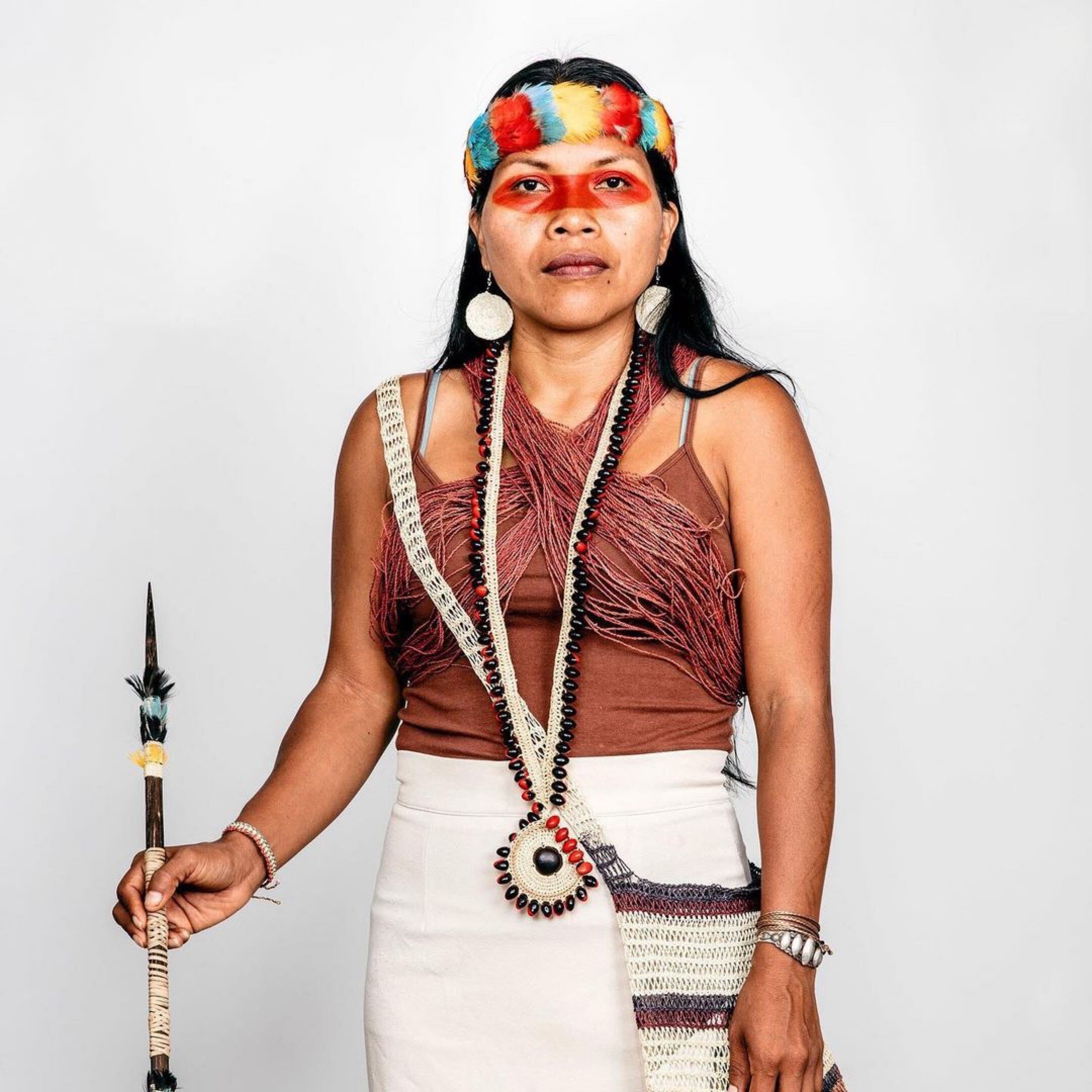 The Waorani are the rightful caretakers of the forest, having resided in the Amazon for thousands of years. In 2018, Ecuador's Minister of Hydrocarbons wanted to auction off 16 new oil concessions covering seven million acres of Indigenous land in the hopes of attracting investment by oil companies, including Exxon and Shell. Seeing as this was in direct violation of Indigenous rights, Nemonte knew she had to lead the fight against the concessions to save the land and her tribe.
Nenquimo, in collaboration with Amazon Frontlines, launched "Our Rainforest is Not for Sale," a digital campaign that collected 378,000 signatures globally that opposed the auction.
By gathering people together in region-wide assemblies, she was able to link together various tribes in addition to elders and youth, bringing unity where there was once division. She also acted as a plaintiff in a lawsuit against the Ecuadorian government because it had not obtained legal consent from the Waorani tribe to put the land up for auction.
Simultaneously, she helped tribes maintain their independence by installing rainwater harvesting systems and solar panels. Not only that, but she arranged for training for the Waorani youth to film and document compelling images and videos to support the campaign, including drone images of rare footage of the Waorani tribe in their ancestral home.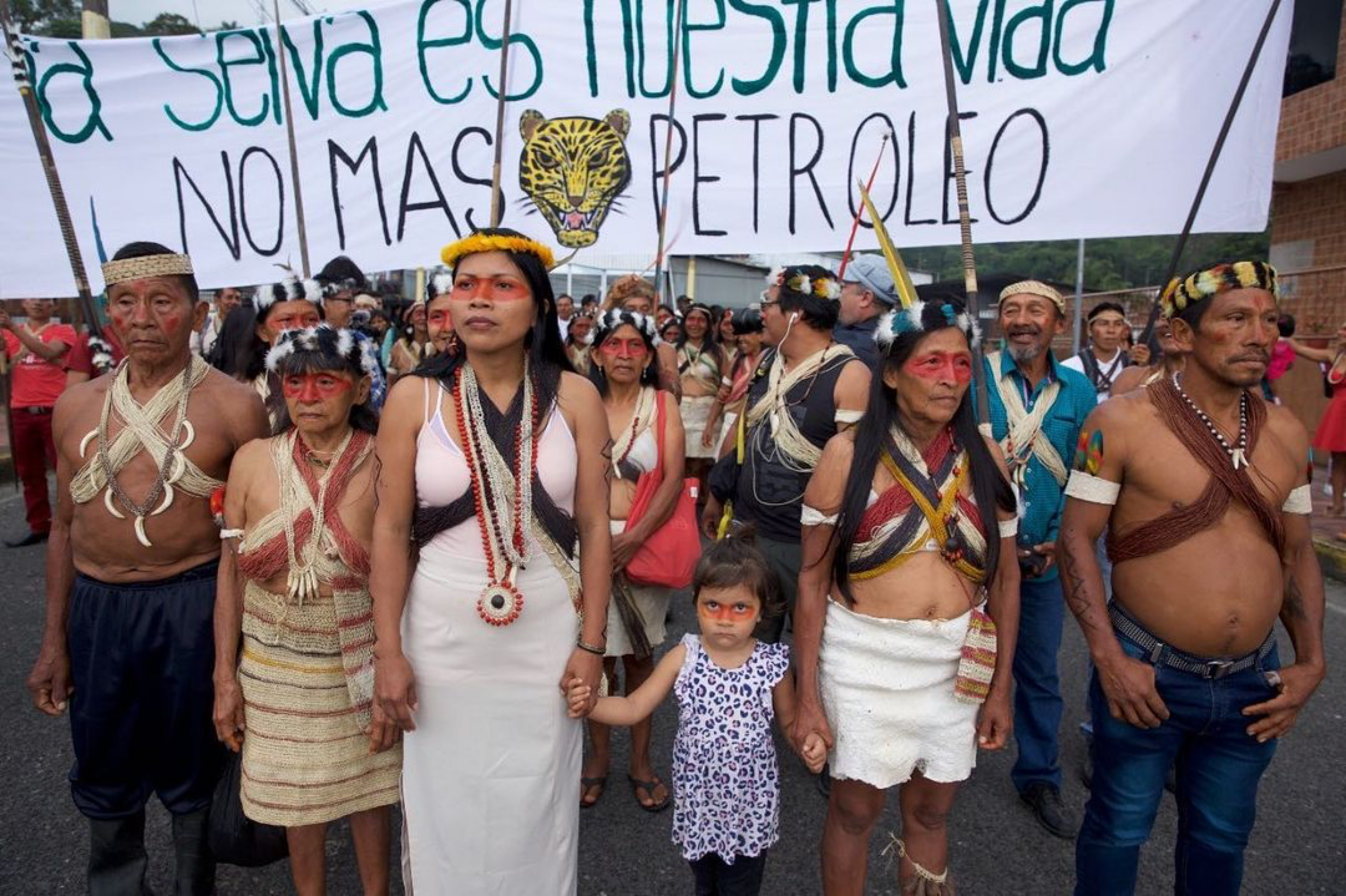 In April 2019, the court ruled in favor of the Waorani protecting the 500,000 acres from oil extraction and also requiring that no land can be auctioned off without prior and informed consent. Not only was this a win for the Waorani tribe, but this victory set the example for a legal precedent for Indigenous rights in general and inspired other tribes to follow the Warorani's example.
Nenquimo, a mother of a 4-year-old, continues to fight for the rights and preservation of the Waorani and other Indigenous communities. She is part of the Ceibo Alliance, an Indigenous-led Ecuadorian nonprofit organization comprised of members of the Kofan, Siona, Secoya, and Waorani peoples.
The organization focuses on Indigenous resistance and international solidarity rooted in the defense of Indigenous territory, cultural survival, and the building of viable solutions-based alternatives to rainforest destruction. Nemonte wants everyone to take action. She feels it's not only the Indigenous voices that need to be heard, and this is not just an Indigenous struggle.
If everyone wants to live well on our planet and mitigate the climate crisis, we all have to stand up, join forces, and confront it.
Most recently, Nemonte was one of six recipients of the 2020 Goldman Prize that honors grassroots environmental activists. She was also listed in TIME 100's most influential people of 2020 along with BBC's 100 Women of 2020 for her commitment to defending her ancestral territory, culture, and way of life in the Amazon rainforest.
Support Indigenous-led conservation
September 20, 2022