We Are the Solution: A Women-led Campaign to Teach Agroecology in West Africa and Increase Access to Nutritious, Ancestral Foods
| | |
| --- | --- |
| Organization | ↗ |
| Category | Regenerative Agriculture |
| Status | active |
| Funding Level | $$ |
| Partner | Agroecology Fund |
Women manage 70% of smallholder agriculture in Africa, conserving native seeds, caring for livestock, processing food, and selling at local markets. Women must be part of the solution to the food and hunger crisis. 'We Are the Solution' is a campaign led by rural women in West Africa with the vision of restoring knowledge of ancestral food production and land stewardship.
The campaign coalition organizes workshops, forums, and community radio broadcasts to bring its message to rural communities in Senegal, Burkina Faso, Mali, Ghana and Guinea -- sharing the benefits of agriculture based on traditional agroecological practices. It also supports the formation of farming associations to purchase and collectively manage farmland.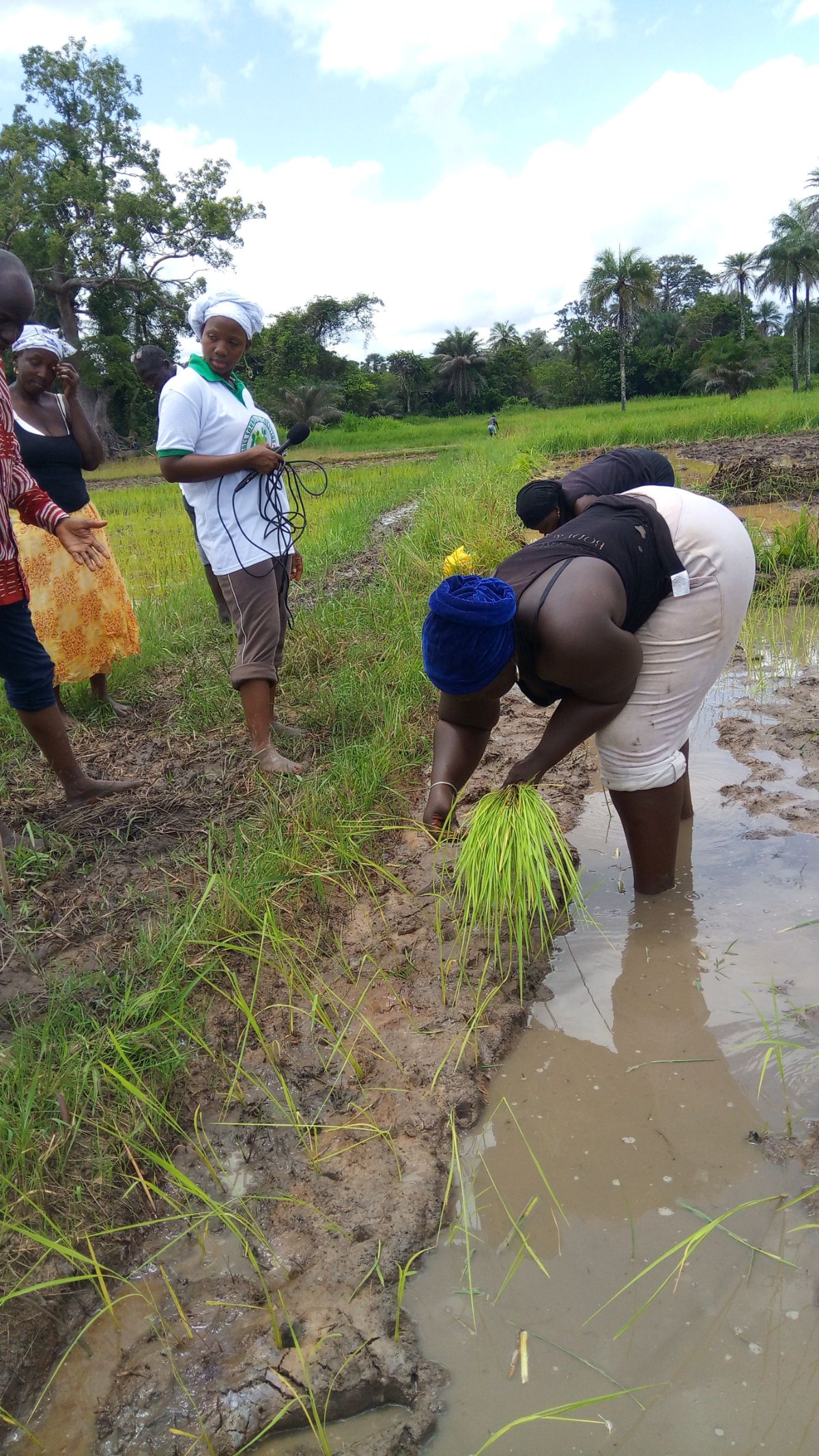 In Casamance, a region of Senegal, We Are the Solution has established a platform of 100 grassroots associations. They have a model farm and a store for marketing family-farmed products from the community. Currently, the women are selling a bouillon they prepare using local, healthy ingredients.
In collaboration with universities and public research centers, We are the Solution seeks to research, restore and market traditional Indigenous varieties of rice, which is the staple food in West Africa. These are more resilient to climate change and are increasingly attractive to consumers who prefer local rice over imported varieties. At the same time, We Are the Solution works to develop other important crops such as millet, cowpea, fonio, and peanuts.
We Are the Solution supports women at the local level while also building coalitions with networks at the international level, with membership in the continental Alliance for Food Sovereignty in Africa. Its campaign has four objectives: 1) encourage the transmission of traditional knowledge from generation to generation to promote food sovereignty, 2) preserve native seeds and culturally appropriate, healthy diets; 3) restore national policies favorable to agroecological peasant farming; and 4) pressure governments to support African food production and marketing and wean off food imports.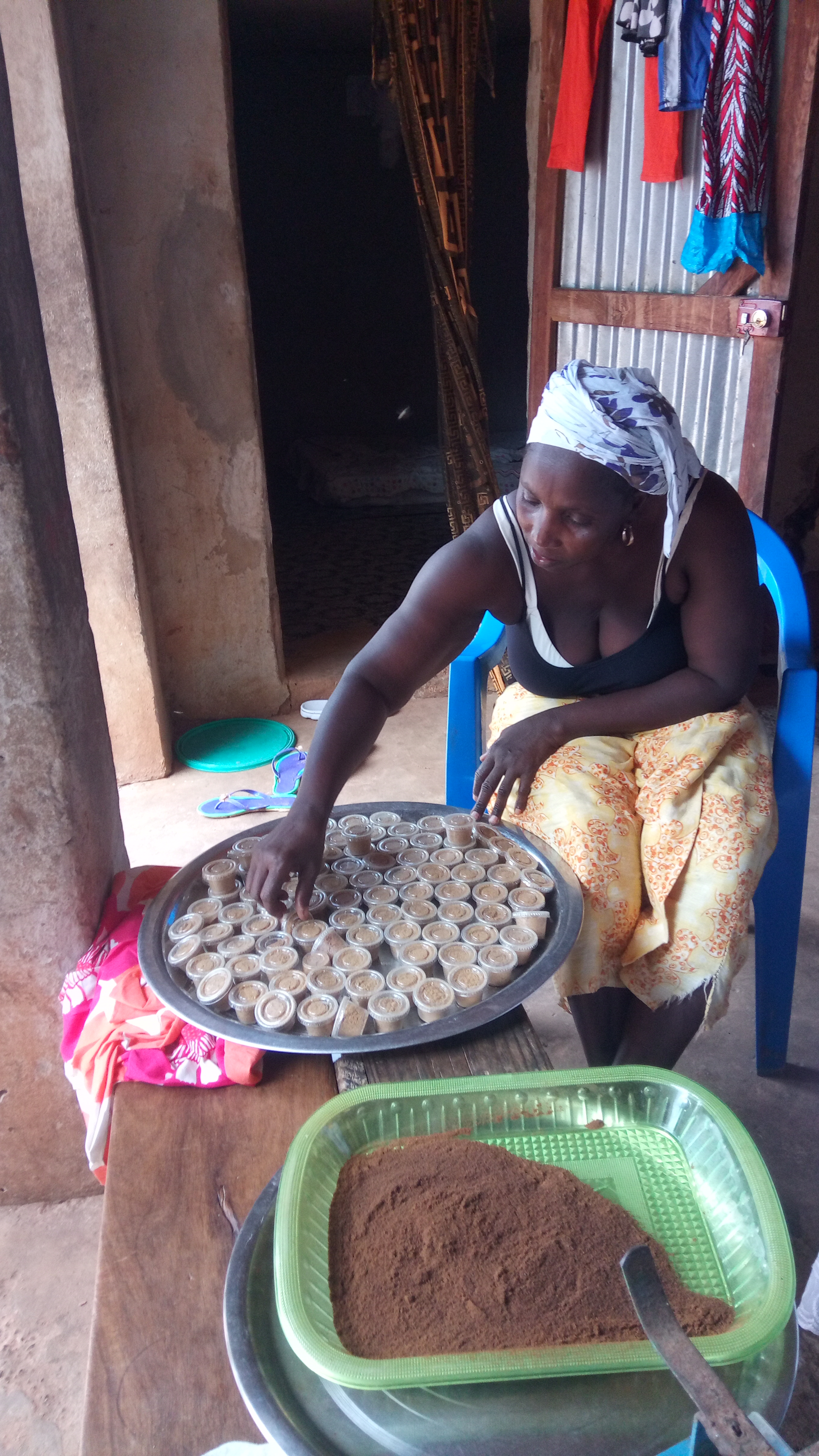 Mariama Sonko, a We Are the Solution leader, encourages young farmers who are just starting out to learn about their environment… "identify with it, protect it, and promote it." She and her colleagues are convinced that the food solution for Africa is agroecological farming, not industrial-scale agriculture. Agroecology is based on the characteristics of the local landscape and the cultural traditions of its people, so it is more resilient to climate impacts and provides more nutrition per hectare.
The 1500+ family farmers who are members of We Are the Solution (NSS) will be the main beneficiaries of this project. These small producers, collectivized in Rural Women's Associations, are located in traditional rice production areas in Senegal and Burkina Faso. Generally, they are responsible for the entire rice production chain. Together, they will lead the implementation of agroecological farming practices and promote highly nutritious traditional rice varieties, each of which also holds social, cultural, and economic importance. Consumers will also benefit from the project through easier access to healthy, affordable staple foods.