Rural families in India are now powered with solar energy
Like many other regions in India, the inhabitants of Aharauli, a village in the northern part of the country, are heavily dependent on firewood and cow dung for cooking and . But health issues from this polluting source of energy have pushed them to find an alternative. Villagers from Aharauli have switched to a more sustainable energy source, solar home systems (SHSs).
"The air feels so much lighter and cleaner, and I don't get headaches anymore," said Suhana Kumari whose household recently transitioned to SHS from firewood and cow dung.
Clean cooking has long been a topic of concern in India. Over the last decade, 1.3 million deaths a year occur due to stroke, heart attack, diabetes, and lung cancer. All are triggered by high levels of indoor air pollution. These carbon-emitting biomass and dung-based fuels are especially damaging to women and children as they spend more time indoors.
Black carbon produced from the combustion of solid fuels such as coal, charcoal, wood, dung, and agricultural waste also has a per-unit warming capacity than that of carbon dioxide. This makes it one of the largest contributors to climate change.
In 2016, to reduce the impacts of firewood and dung cooking, the Indian government implemented the Pradhan Mantri Ujjwala Yojana. A new cooking program to facilitate clean practices. The program subsidized liquified petroleum gas (LPG) for cooking in low-income households. However, the program wasn't entirely successful, as due to poor implementation and fluctuating prices. LPG's finite nature made the program financially unsustainable according to a on behalf of the World LPG Association.
Moreover, rural areas are remote, low-income, and have a relatively weak infrastructure. People living there often find it difficult to access modern energy services such as LPG, which needs specialized transportation, storage, and distribution. Such activities require the construction and maintenance of roads and a strong infrastructure.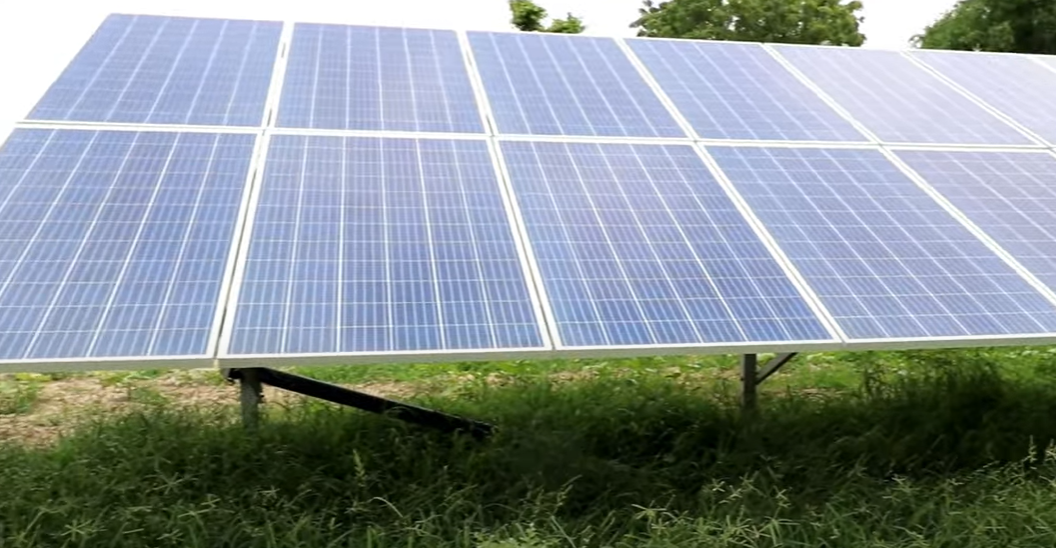 Because of this, four years ago, a group of eight locals in Aharauli started to diversify sources through SHSs, which generate the required solar energy for the functioning of induction cooking stoves (ICS). After experiencing problems in the government's launch of the clean cooking policy, Lal Singh, one of the founding members of the initiative, realized that they needed to find an alternative solution to sustain their livelihoods.
A basic solar home includes a photovoltaic solar panel, a battery for electricity storage, and a battery charging controller. SHS uses solar panels to absorb the sun's energy and convert it to electric power through the photovoltaic (PV) effect. In turn, this electricity directly connects to the cooking devices using a few wires through a decentralized circuit.
Initial funding for this project was secured through community fundraising and a loan from the local bank. Currently, over eight out of the 70 households of Aurauli have transitioned to SHS for cooking and locals have begun to see significant positive changes in air quality. has also made huge advances to lower costs. The price of electricity from solar energy has decreased by 89% in the last 10 years, according to
"Solar home systems provide a potential to eliminate energy poverty and provide Indian regions with affordable, reliable, sustainable, and modern energy, as well as simultaneously tackling indoor air pollution and global warming caused by emissions produced from cooking," said Saurabh Agarwal, an independent expert on clean cooking and supporter of the Aharauli program.
November 9, 2021