Why Europe is rewilding the water buffalo
This post is part of Saving Life on Earth: Words on the Wild, a monthly column by Jeremy Hance, one of Mongabay's original staff writers.
At the end of a long day, Michel Jacobi, 36, rides a water buffalo home. The choice of commute is unique even in rural, Trans-Carpathian Ukraine — though it wasn't always.
Jacobi, a native of Kiel, Germany, with a degree in ecology and forestry, has spent nearly a decade in Ukraine, raising a sizable herd of domesticated water buffalo (Bubalus bubalis), starting an NGO, and living off the sale of their rich and hypoallergenic yogurt and cheese.
But these animals aren't livestock to Jacobi; the relationship is intimate.
"They produce an atmosphere of coziness and deep-rooted trust," he says. "All this is only possible, when you admit them to be part of your life and let them be real domestic water buffalo."
This summer, Jacobi said goodbye to 17 of his animals. He wasn't selling them for slaughter, but giving them to an ambitious rewilding project to employ these animals as ecosystem engineers on the Danube River in Ukraine.
In mid-May of this year, officials released seven of Jacobi's water buffalo onto the 3,500-hectare (8,650-acre) Ermakov Island on the Danube. Ten more followed soon after. One was pregnant and has since given birth to a healthy calf, raising the number of this little population to 18 in total.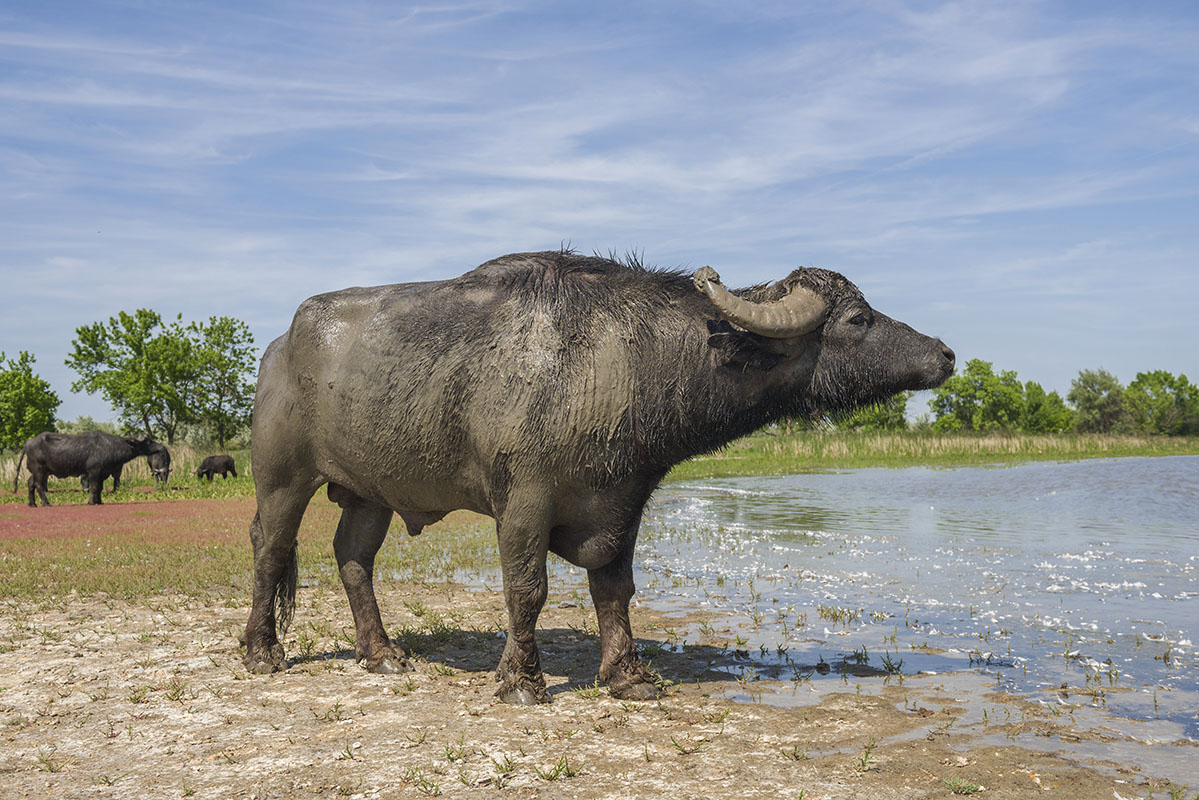 August 25, 2022