Central African Mangroves
The largest mangrove stands in Africa, and the third largest in the world are found in the Niger Delta in Nigeria. This also happens to be where, over the past 50 years, an estimated 1.5 million tons of oil has been spilled. This is 50 times the oil volume spilled during the Exxon Valdez disaster. Approximately 25% of the Nigerian population live in the Niger Delta area and most rely on the natural resources for their livelihoods. As well as economic benefits, the mangrove forests of the Niger delta and the rest of the ecoregion provide many other ecosystem services including a breeding ground for fish, protection against floods, storm surges and erosion, and the sequestration of carbon.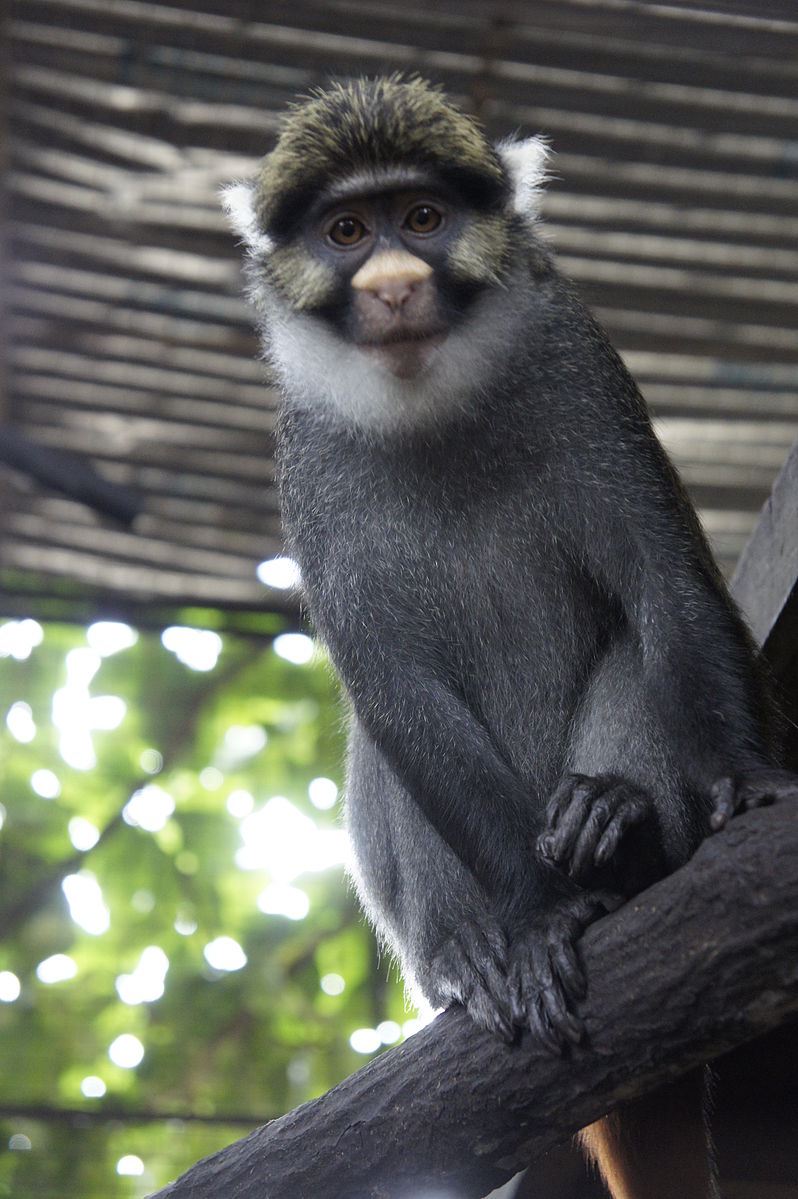 The ecoregion is located in western Africa, and the structure of the mangrove areas varies considerably, from the lagoon systems found in the western part of this ecoregion to systems modified by complex patterns of sediment deposition at river mouths in the central and southern portions. The climate is primarily humid and tropical, but changes to more temperate conditions towards Angola. Annual rainfall varies from a mean of 750 mm in Angola to 6,000 mm in Cameroon. These freshwater inputs, together with a convergence of the Guinea Current, the Benguela Current, and an equatorial subsurface current, creates a "piling up" of water that results in an increase in mean sea level of 1.2 m and creates an unusual circulation pattern. It also results in the formation of sandbars and the deposition of large amounts of suspended sediment in the mouths of estuaries.
In Ghana and the western part of Nigeria, mangroves are primarily associated with extensive lagoons. These are enclosed part of the year by sediments, when rainfall is lower and freshwater outflow is not sufficient to counteract ocean swells. In the remainder of the region, mangroves are primarily associated with river mouths, the largest of which is the Niger River Delta in Nigeria. Five mangroves species are found in this region, including, the red mangroves (Rhizophora racemose, R. mangle, and R. harrisoniiII), the white mangroves (Avicennia germinans and Laguncularia racemose), and an introduced species, Nypa fruticans.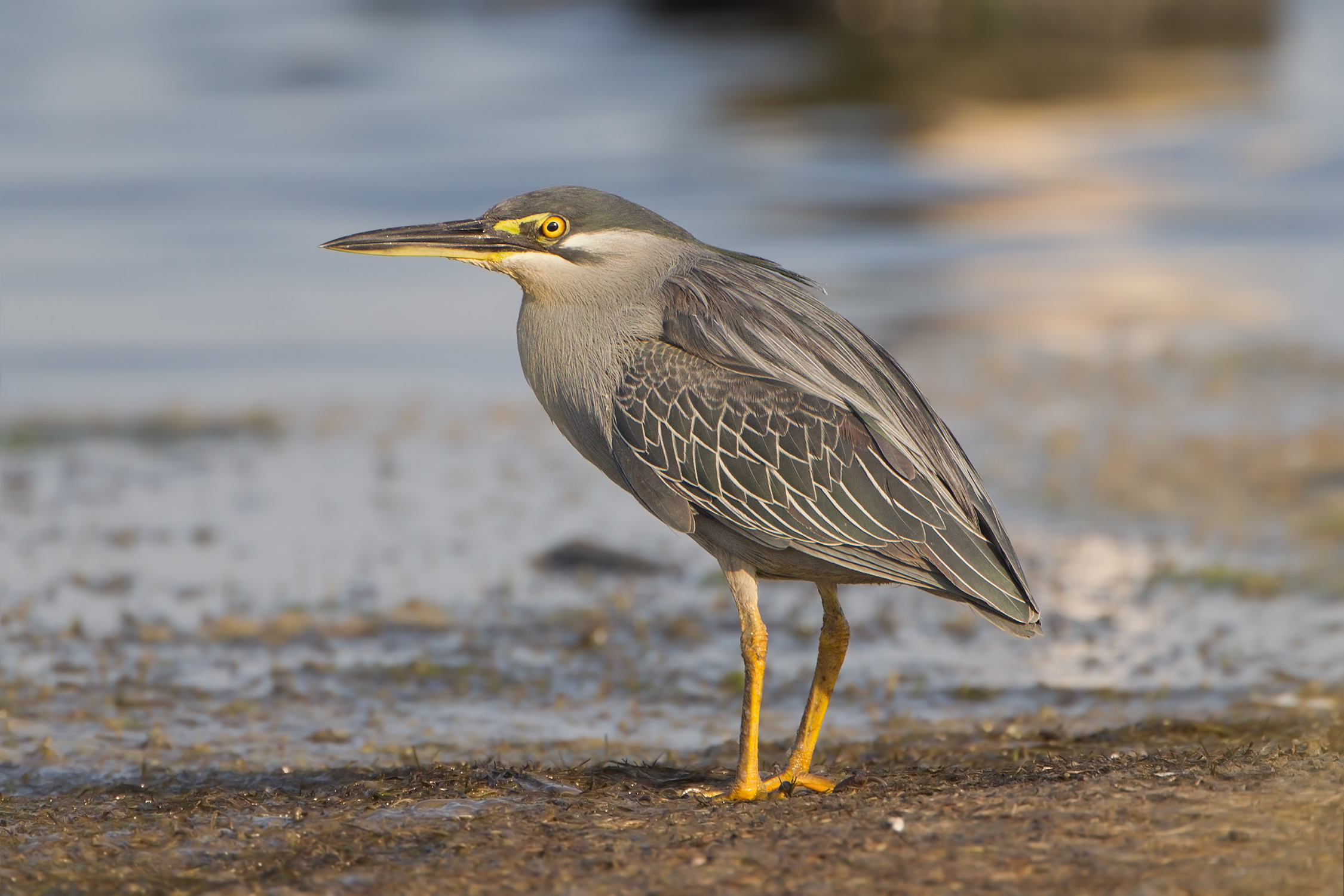 The Central African Mangroves contain no strictly endemic species. However, they are known for their diverse pelagic fish communities, including some narrowly distributed species, abundant avifauna, and the presence of some rare mammals and turtles. These mangroves provide habitat for the threatened African manatee, the soft-skinned turtle, and in the Niger Delta, isolated populations of pygmy hippopotamus. The near-endemic Sclater's guenon and talapoin monkey may also use the brackish portion of the mangroves, as do the hippopotamus and Nile crocodile.
Coastal mangroves and wetlands are primarily important for large concentrations of birds that use the areas during migration, while some wetland species also breed here, such as Caspian tern. Several of the coastal wetland sites are internationally important for migratory wetland birds, for example those of Ghana, Gabon, and the Niger Delta. A high diversity is found in the pelagic fish community with 48 species in 38 families. Five species of marine turtle are also found: leatherback, loggerhead, olive ridley, hawksbill, and green turtle.
The most important remaining blocks of mangroves are found in the Niger River Delta in Nigeria, around Douala in Cameroon, and the Muni Estuary and Como River in Gabon. Protected areas include the Douala Edea Faunal Reserve in Cameroon, the Anlo-Keta Lagoon Complex and Songor Biosphere reserve in Ghana, Apoi Creek Ramsar Site in Nigeria, Pongara National Park in Gabon, and the Estuario del Muni Natural Reserve in Equatorial Guinea.
Fragmentation itself does not greatly affect mangrove biodiversity, as mangroves are naturally fragmented, and are able to disperse over long distances. Of greater concern is the total amount of mangrove area lost to urbanization, industrialization, and agriculture, as well as impacts from timber and petroleum exploitation. Timber is primarily used for firewood and poles for housing construction. Impacts from petroleum exploitation include coastal subsidence that may aggravate the effects of sea-level rise, as well as infrastructure development and oil spills that have led to large mortalities of invertebrates and fishes.
Other threats include the practice of gas flaring, the use of poison and dynamite for fishing, canalization, discharge of sewage and other pollutants, siltation, sand mining, erosion, construction of embankments, and growing population pressure in the coastal zone. An additional threat includes the invasion from nipa palm and water hyacinth, particularly in Niger Delta and Cameroon.
The priority conservation actions for the next decade will be to: 1) support the development of alternative energy sources to reduce demand on the mangrove forests, for example, promote fast growing fuel-wood tree plantations; 2) develop alternative sustainable sources of income to exploiting mangrove resources, including poultry and ecotourism; and 3) improve policies relating to mangroves, including the importance of community participation approaches to mangrove conservation.

Citations
1. Burgess, N., Hales, J.A., Underwood, E., Dinerstein, E., Olson, D., Itoua, I., Schipper, J., Ricketts, T. and Newman, K. 2004. Terrestrial ecoregions of Africa and Madagascar: a conservation assessment. Island Press.
2. CEPF. 2015. Ecosystem Profile: Guinean Forests of West Africa Biodiversity Hotspot. [Online]. [Accessed 19 March 2018]. Available from: 3. Feka, N.Z. and Ajonina, G.N. 2011. Drivers causing decline of mangrove in West-Central Africa: a review. International Journal of Biodiversity Science, Ecosystem Services & Management. 7(3), pp.217-230.
4. Kadafa, A.A. 2012. Oil exploration and spillage in the Niger Delta of Nigeria. Civil and Environmental Research. 2(3), pp.38-51.