The Eastern Cascades Forests ecoregion spans the eastern slope of the Cascades Mountains, bordering the Central-Southern Cascades Forests ecoregion all the way from east of Mt. Lassen in the vicinity of Susanville, California, across the Modoc Plateau of northeastern California, and northward through Oregon to the east of Mt. Rainier, Washington. In much of Oregon and Washington, this ecoregion is a rather narrow strip between the Central-Southern Cascades and the Snake-Columbia Shrub Steppe, Blue Mountains, and Palouse Prairie ecoregions.
The Eastern Cascades Forests are highly heterogeneous, with many different forest community types and ecotones between forest and sagebrush steppe and other communities. Soils are also diverse but are generally derived from volcanic materials (e.g., pumice). This ecoregion is best distinguished by its massive old-growth ponderosa pines, often called "yellowbellies" from the color of their bark plates, the scent of which is an incredible aroma of vanilla or butterscotch.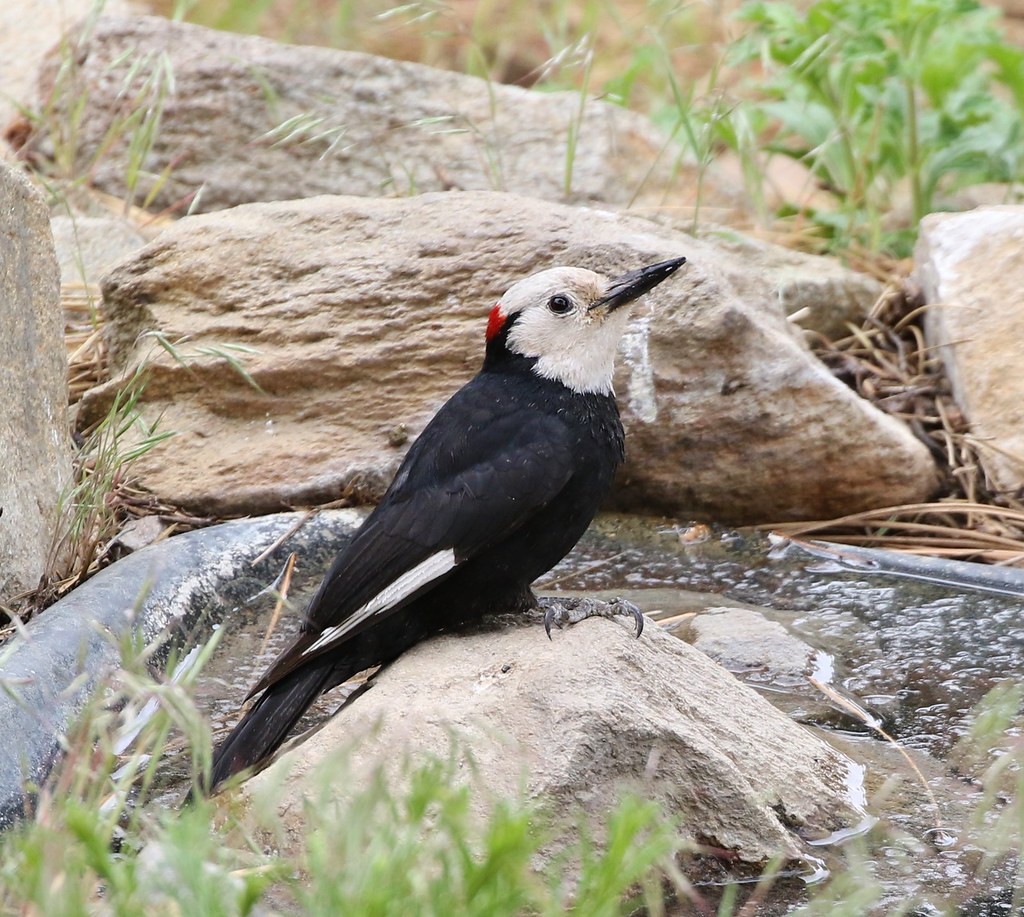 Lying in a rain shadow east of the Cascades crest, this ecoregion is much drier than west of the crest. Annual precipitation averages less than 511 mm. At the highest elevations near the crest, forests include mountain hemlock, whitebark pine, subalpine fir, and Engelmann spruce. Moving downslope to the east, the climate becomes steadily drier and the forest includes western white pine, grand fir, lodgepole pine, western larch, and Douglas-fir. Further downslope in warmer and drier conditions are the great ponderosa pine woodlands.
These woodlands are open and grassy, and at the driest sites are savannas, the western ecological equivalent of the longleaf pine savannas of the southeastern U.S. Coastal Plain. Dominant grasses include Idaho fescue and bluebunch wheatgrass, both perennial bunchgrasses. A characteristic shrub is antelope bitterbrush, which, however, is greatly reduced by homogeneous hot fires. The fire regime in ponderosa pine woodlands is frequent, stand-maintaining surface fires.
Such fires kill few adult trees unless fire has been excluded by humans, in which case a dense pine midstory develops, carrying a stand-replacing fire into the tree canopy. Stand-replacing fires, however, are characteristic of higher-elevation forests in this region. Mixed-severity fires, which contain mosaic high- and low-severity fire patches, are common across the ecoregion.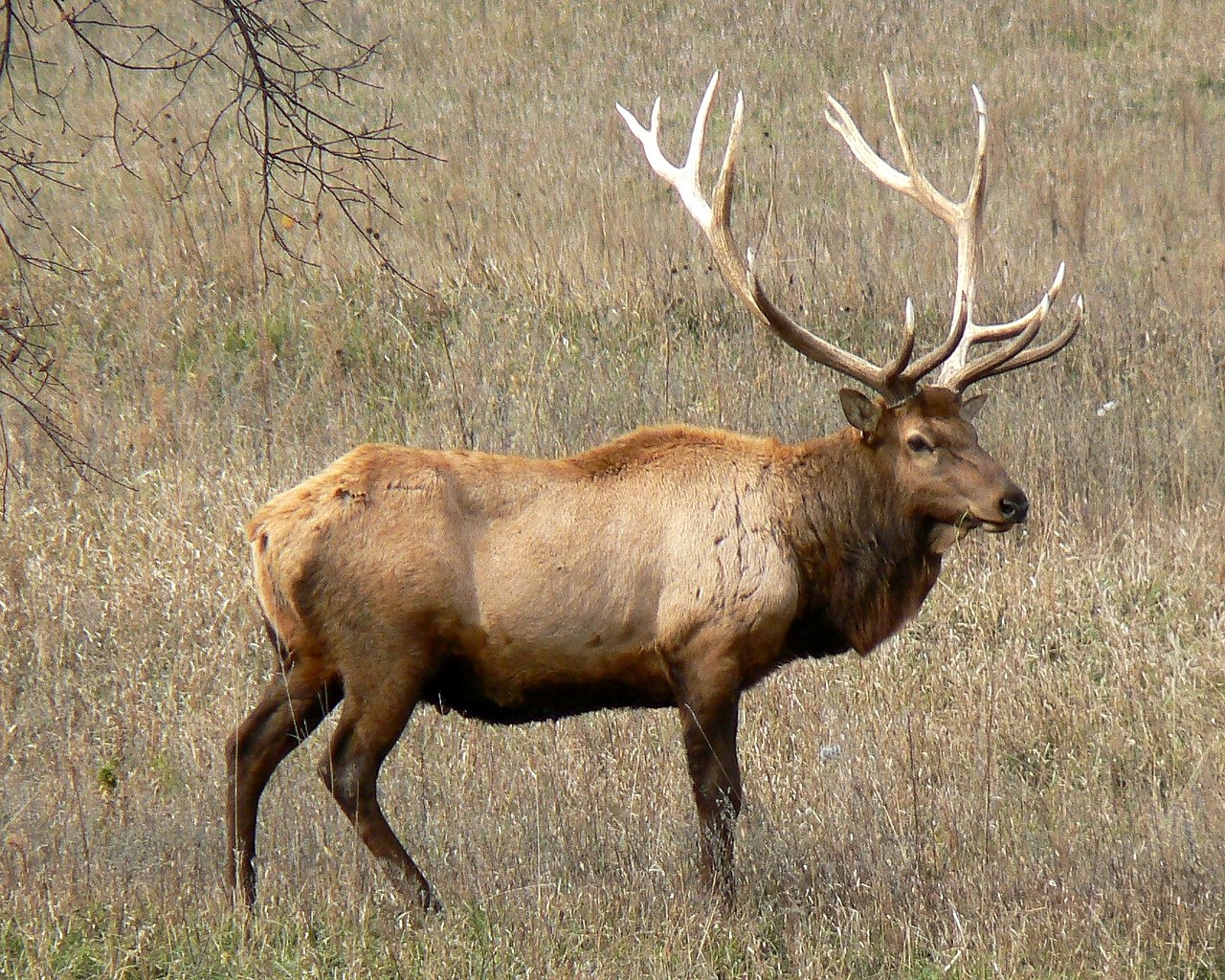 The driest forest/woodland type in the Eastern Cascades ecoregion is the western juniper, which is the northwestern representation of the pinyon-juniper woodlands of the Great Basin and the southwestern United States. Western juniper occupies habitats intermediate in moisture between ponderosa pine and sagebrush steppe. With direct fire suppression and heavy grazing, which removes surface fuels (primarily grasses), western juniper invades sagebrush and grassland communities.
Both of the latter types also occur in the Eastern Cascades but are more dominant in the more arid east. A beautiful ecotone between ponderosa pine woodland and sagebrush steppe occurs north of Fort Rock, Oregon, where ever-sparser pines march out into the steppe.
Characteristic mammals of this ecoregion include elk, mule deer, cougar, and American marten. Characteristic birds are flammulated owl, black-backed woodpecker, Lewis's woodpecker, white-headed woodpecker, Clark's nutcracker, mountain chickadee, pygmy nuthatch, Cassin's finch, and red crossbill. The wetlands of the Lower Klamath National Wildlife Refuge in Oregon are prime habitats for waterfowl and bald eagles. The ecoregion has also a significant representation of butterfly taxa.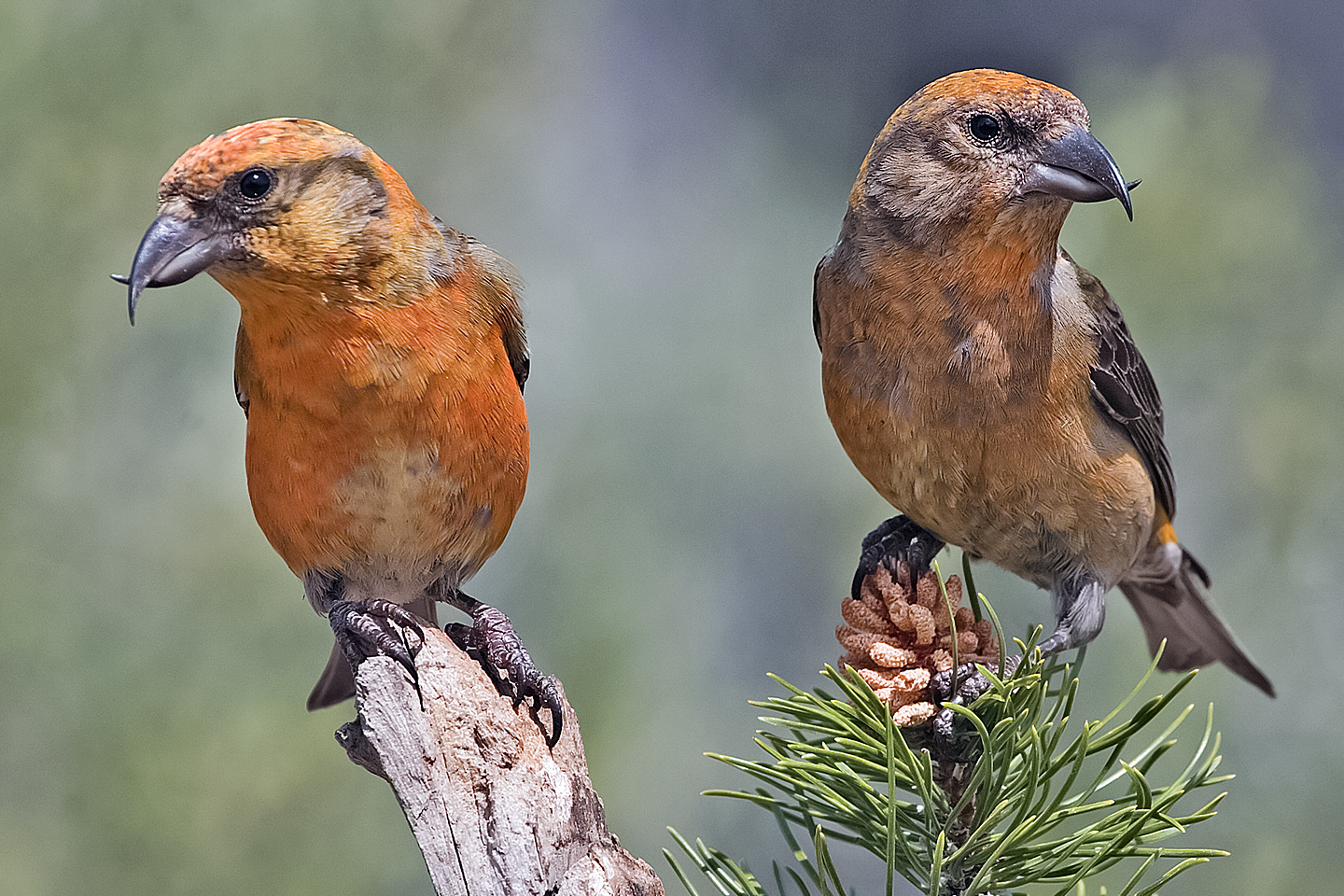 Heavy logging and fire exclusion have altered this ecoregion, and relatively little old-growth forest or roadless area remains. Urban sprawl is affecting areas near cities, especially the rapidly growing Bend, Oregon. Priority conservation actions for the next decade are to: 1) restore forest and aquatic integrity by protecting all remaining late-seral forests, naturally disturbed early-seral forests, roadless areas, and biodiversity hotspots; 2) improve forest management, including introducing prescribed fire and prohibiting salvage logging after disturbance; and, 3) find a way to control invasive exotic plants, especially cheatgrass, which has invaded most of this ecoregion.

Citations
1. Franklin, J.F., and C.T. Dyrness. 1973 (plus 1988 Supplement). Natural Vegetation of Oregon and Washington. Oregon State University Press, Corvallis.
2. Ricketts, T.H. et al. 1999. Terrestrial Ecoregions of North America: A Conservation Assessment. Island Press, Washington, D.C.
3. Marshall, D.B., M.G. Hunter, and A.L. Contreras, editors. 2003. Birds of Oregon: A General Reference. Oregon State University Press, Corvallis.