'Mangrove for Life' — restoring Nigeria's mangrove ecosystem
In recent years, scientists have warned against the continuous disappearance of mangrove forests worldwide. The decline is reported at 1–2% per year with a total loss of around 35% disappearing in the last 20 years. Nigeria's mangroves are amongst the worst degraded globally, but solutions are starting to take root at a national level.
Nigeria has the largest reserve of water-friendly trees in Africa. Mangroves are important nature-based solutions to the climate change crisis. They store carbon four times more than traditional rainforests, serve as shoreline protection against floods and storms, prevent erosion, and maintain water quality and clarity. They are a hub for biodiversity all while providing various economic benefits. However, Nigeria's vast reserve is left unprotected and therefore, continuously depleted.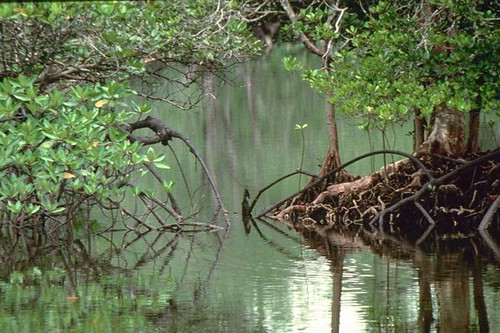 "[The mangroves are] devastated by oil prospecting and production," said Francis Nwosu, a professor at the Department of Biological Oceanography, University of Calabar. "If you get to some part of the Niger-Delta region, you will know that it will require many years of consistent cleaning and rehabilitation of the ecosystem for those places to be recovered. The exploitation rate follows closely. There is no regulation." While efforts of NGOs and individuals are important, government actions, such as policy and legislation are "urgently needed for the conservation and restoration of Nigeria's mangrove ecosystem," continued Nwosu.
On the International Day for the Conservation of the Mangrove Ecosystem 2020, Nigeria's Minister of State for Environment, Sharon Ikeazor, announced the government's plan to restore mangroves in the Niger-Delta under the 'Mangrove for Life' project. The Mangrove Restoration Project is aimed at improving coastal sustainability by increasing mangrove cover by at least 25%. Ikeazor noted that Nigeria does not have sufficient national action plans and no marine protected areas to ensure adequate conservation and protection of mangroves. Through this project, the Ministry of Environment will, therefore, establish Marine Protected Areas with some sites identified in the Bayelsa State located in South-South Nigeria. "It is imperative that we put in place MPAs for the project to be sustainable," she said.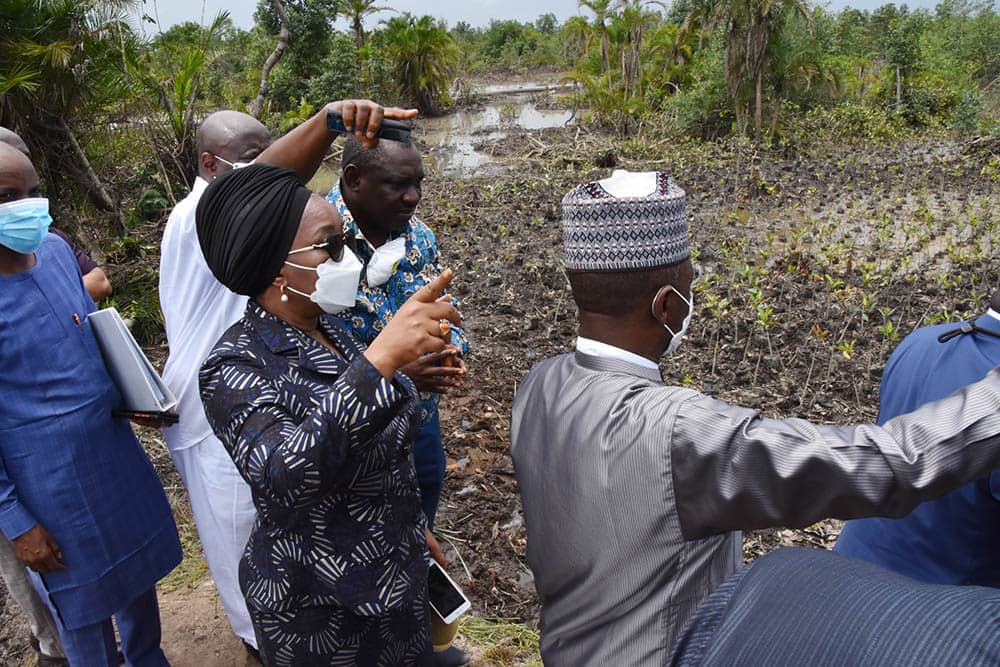 According to Ikeazor, this mangrove restoration project will begin in the fall of 2021, once the national action plan for the restoration, conservation, and protection of mangrove communities is finalized. However, preparations have started with the Forest Research Institute of Nigeria charged with raising seedlings. She said that the mangrove restoration project will be community-based so that "the people have ownership of it." This according to her will also solve the security issue in the region.
The project will key into the ongoing Hydrocarbon Pollution Remediation Project (HYPREP) set up to ensure the clean-up of Ogoniland in Rivers State, South-South Nigeria. Ikeazor noted that after the clean up, the project "will be a source of livelihood for the Ogoni communities through afforestation farming and fishing activities." She added that the issue of exploitation by the community members will be solved this way. "We must give them something in return for them to protect nature."
November 10, 2021