Empowering Waorani Youth to Protect Their Ancestral Rainforest Territory
The One Earth Project Marketplace funds on-the-ground climate solutions that are key to solving the climate crisis through three pillars of collective action — renewable energy, nature conservation, and regenerative agriculture. This project protects the Amazon rainforest by educating Indigenous youth in traditional wisdom and science.
The Waorani people have lived in harmony with the Amazon rainforest for millennia, developing a deep understanding of its ecology and biodiversity. They have become the most effective guardians of this vast territory, but their way of life is threatened by resource extraction and forced assimilation into Western society.
A project from the Waorani Organization of Pastaza (OWAP) aims to protect their culture, forest wisdom, and the rainforest itself. Support will give Waorani youth the tools and skills to succeed in the modern world while ensuring they have the knowledge and values necessary to conserve 230,000 hectares of the Amazon.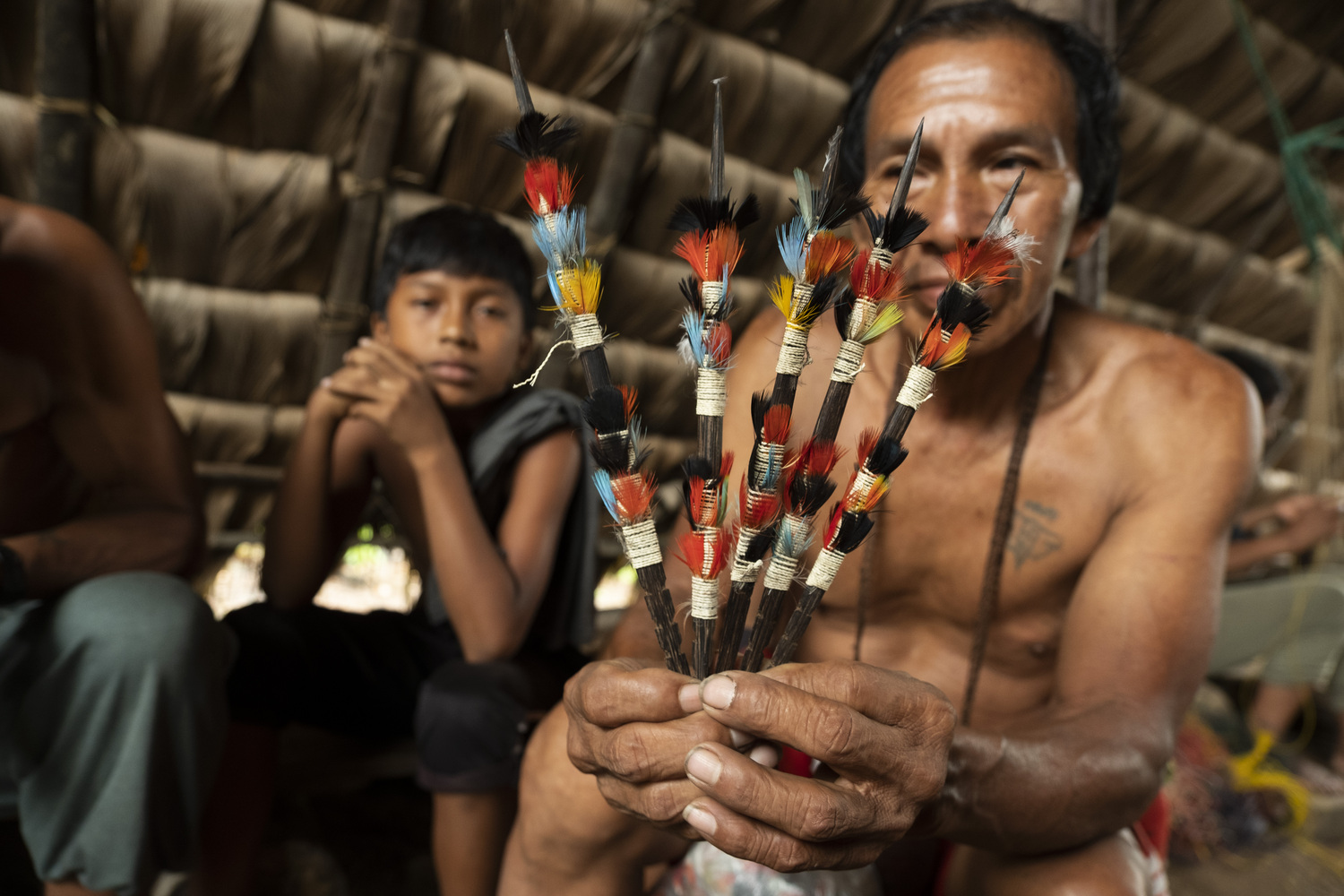 Working to protect the Waorani People and lands
OWAP is a representative organization of 30 Waorani communities in the Pastaza province of the Ecuadorian Amazon. The organization has been working tirelessly towards the cultural survival of the Waorani people and the defense of their immense and biodiverse rainforest territory.
Their work includes strategic litigation to secure Indigenous rights and the defense of Waorani territory through monitoring and mapping processes. They are also strengthening community resilience through cultural practices and developing a new model of intercultural education that combines Western knowledge with revitalizing Indigenous ancestral wisdom and learning systems.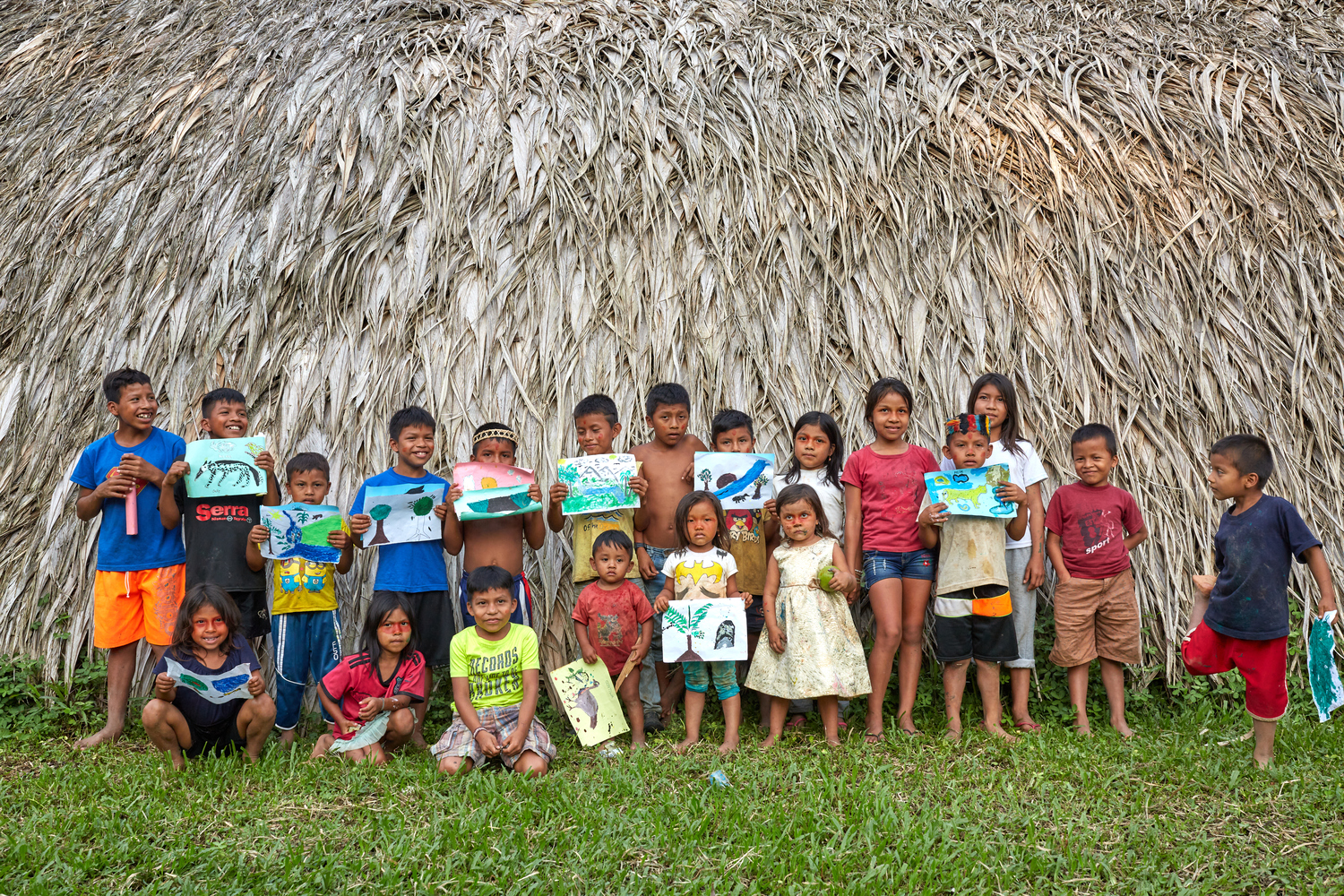 Creating an intercultural curriculum for students
In 2023, OWAP will implement its novel intercultural educational curriculum in three new Waorani schools, bringing the total to six schools. This education model will combine Western knowledge with Waorani traditional language, history, geography, and forest knowledge.
A substantial part of the curriculum is taught by elders in the traditional Waorani language (Wao Terero), incorporating aspects of the Waorani worldview and Indigenous ways of life. These subjects are combined with teaching Spanish, mathematics, and calculus, among others.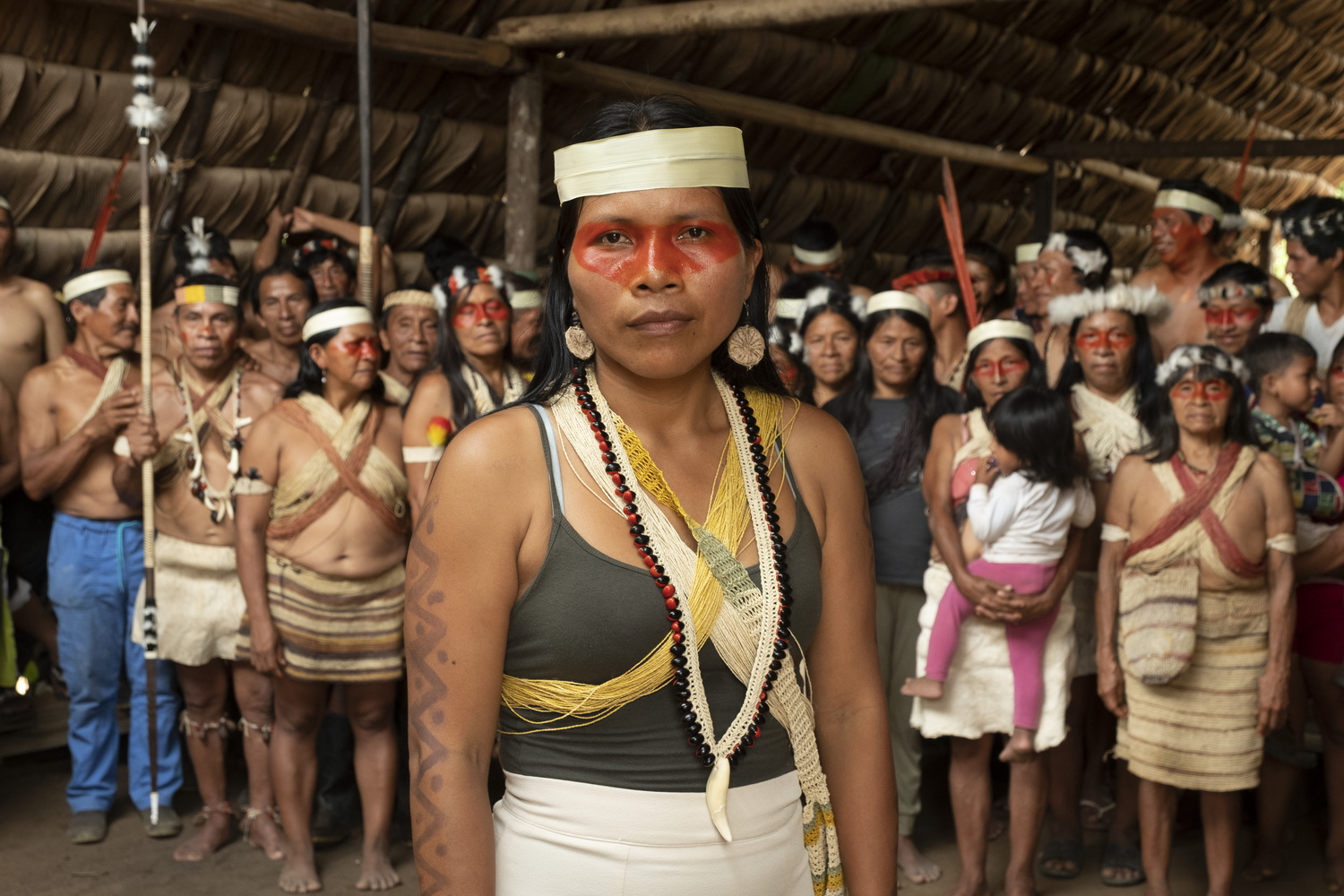 A model for Indigenous education in the Upper Amazon
Support for this project will also provide eight training sessions to twelve teachers and organize a knowledge exchange between Waorani educators and those from other Indigenous nations. The project will improve infrastructure in all six schools, build two new traditional schoolhouses, and establish traditional gardens to teach about Waorani livelihoods and practices.
OWAP will also engage in advocacy campaigns and strategic litigation to encourage Ecuador to increase investment in Waorani schools and secure state curriculum recognition.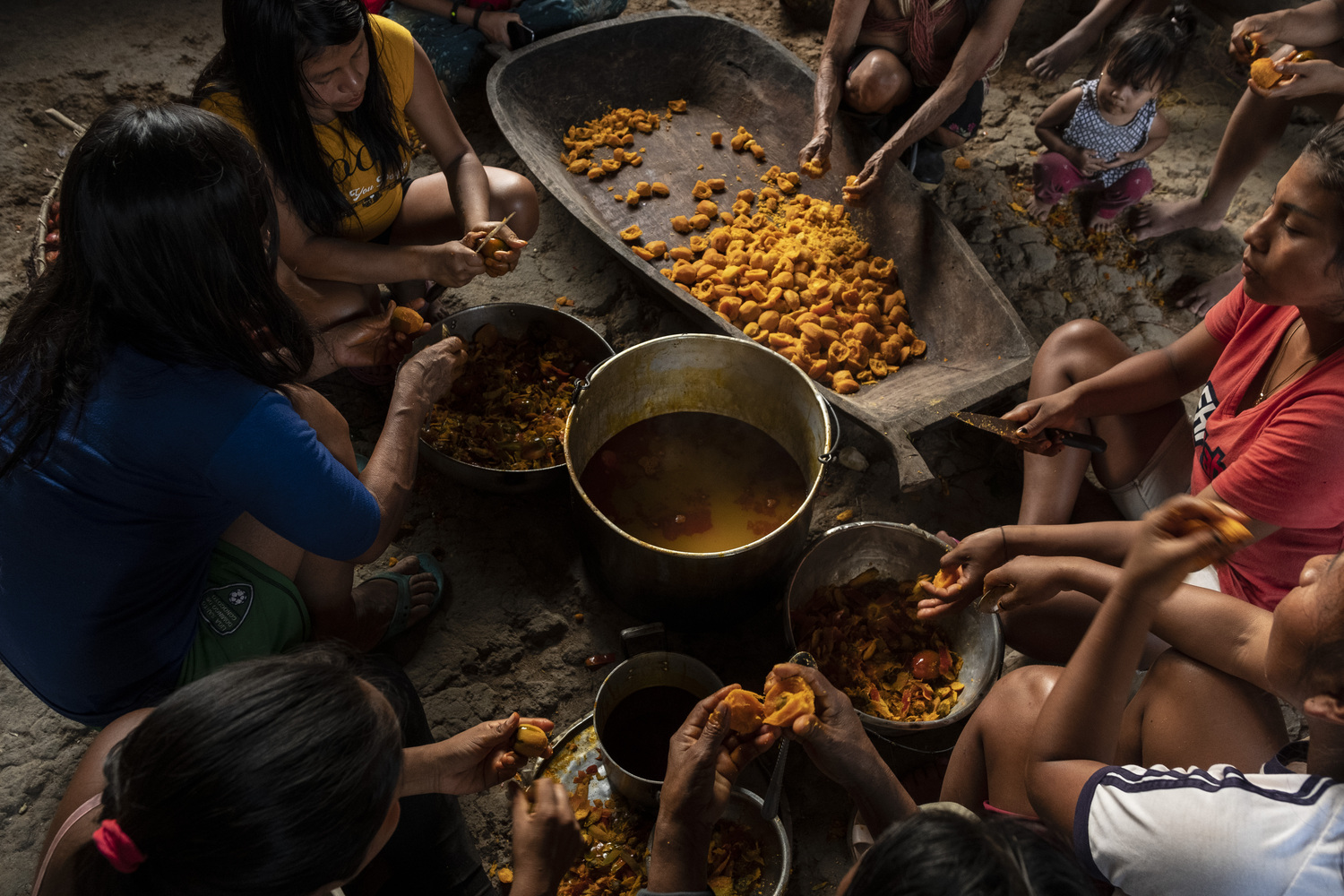 Measuring success and partnering with other nations
The direct beneficiaries of this project are 100 children and youth from elementary school to university who will learn about their history and culture, reconnect with their Waorani identity, and feel motivated to protect their territory.
Success will also be determined by the replicability of this model in other Indigenous nations across the Upper Amazon. OWAP is partnering with the Kofán and Siekopai nations to develop new educational curricula in their territories.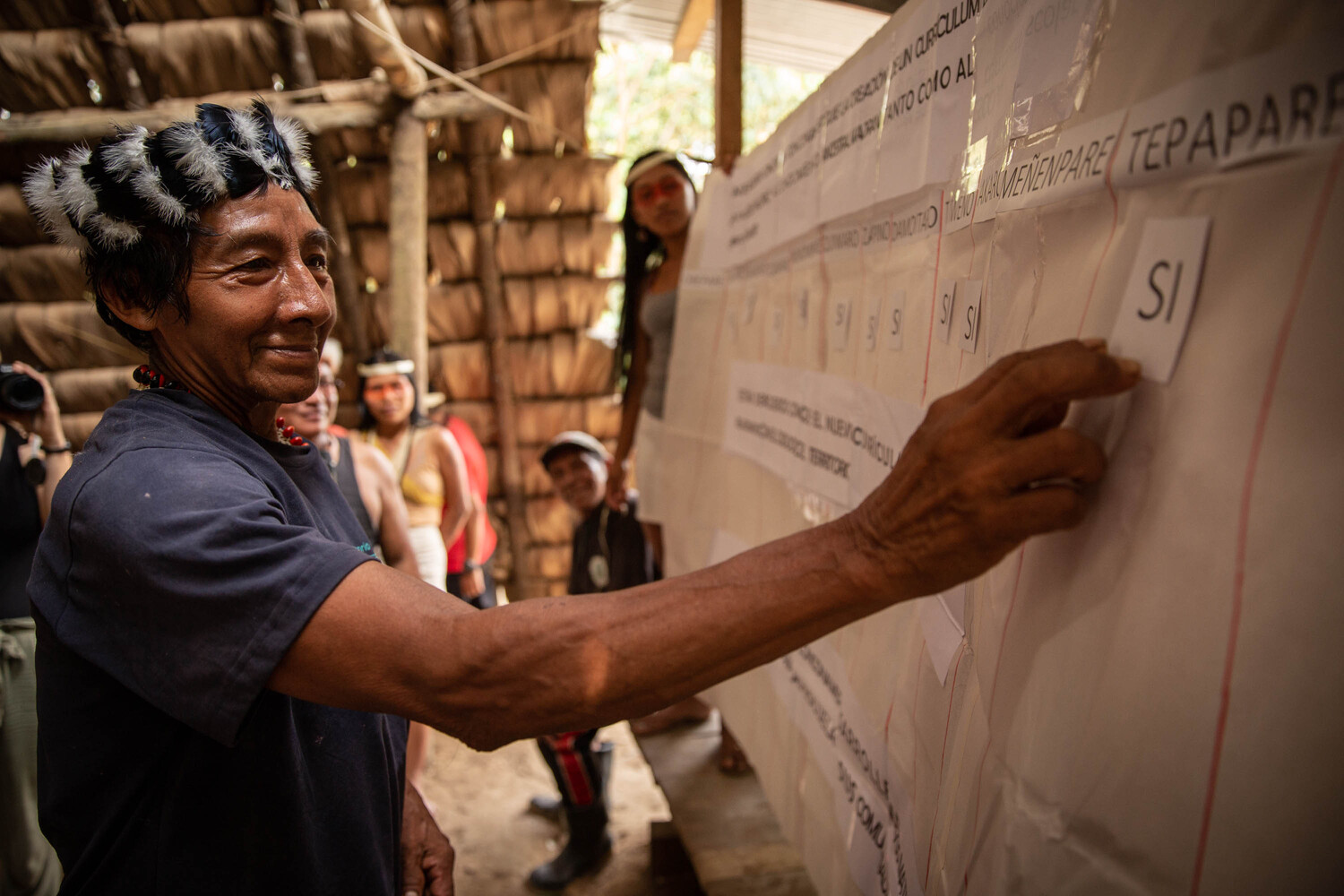 How cultural survival helps preserve our planet
Implementing OWAP's intercultural education curriculum in Waorani schools is crucial for the cultural survival of the Waorani people and a vital climate solution. Indigenous peoples and their territories are among the most effective protectors of global biodiversity and forests, which play a critical role in mitigating climate change by absorbing and storing carbon.
By providing Waorani youth with the tools and knowledge to protect their rainforest territory, OWAP contributes to global efforts to combat climate change and preserve the world's natural heritage for future generations. Supporting OWAP's project is a powerful way to stand with Indigenous communities fighting for their cultural survival and the protection of our planet.