Promoting Coexistence With Kenyan Lions Through the Indigenous-led 'Warrior Watch'
One Earth's Project Marketplace funds on-the-ground climate solutions that are key to solving the climate crisis through three pillars of collective action — renewable energy, ecosystem conservation, and regenerative agriculture. This project protects wildlife through supporting Indigenous and community-led action.
Since Shivani Bhalla was a child, she was fascinated by lions. A fourth-generation Kenyan, she grew up watching the majestic species rule over the savannah. Yet, she also witnessed their disappearance first-hand.
Due to habitat loss and human conflict – primarily ranchers retaliating for killed livestock – the current lion population is now less than 2,500 individuals.
Seeing the need to promote the coexistence between people and nature to save the species, Bhalla, now a conservational biologist, started Ewaso Lions. Support for this project will help Ewaso Lions expand its community-led conservation strategy by training its newest batch of wildlife rangers, the 'Warrior Watch.'
Meet the 'Warrior Watch'
Made up of the local Indigenous Samburu, the Warrior Watch program builds on warriors' traditional protection role by increasing their ability to mitigate human-lion conflict.
Working over 4,530 square kilometers, the Warrior Watch responds to conflicts, rescues livestock, and monitors lions and their prides. Their goal is to reduce the number of lions killed in retaliatory attacks while simultaneously decreasing the loss of local livestock killed by carnivores.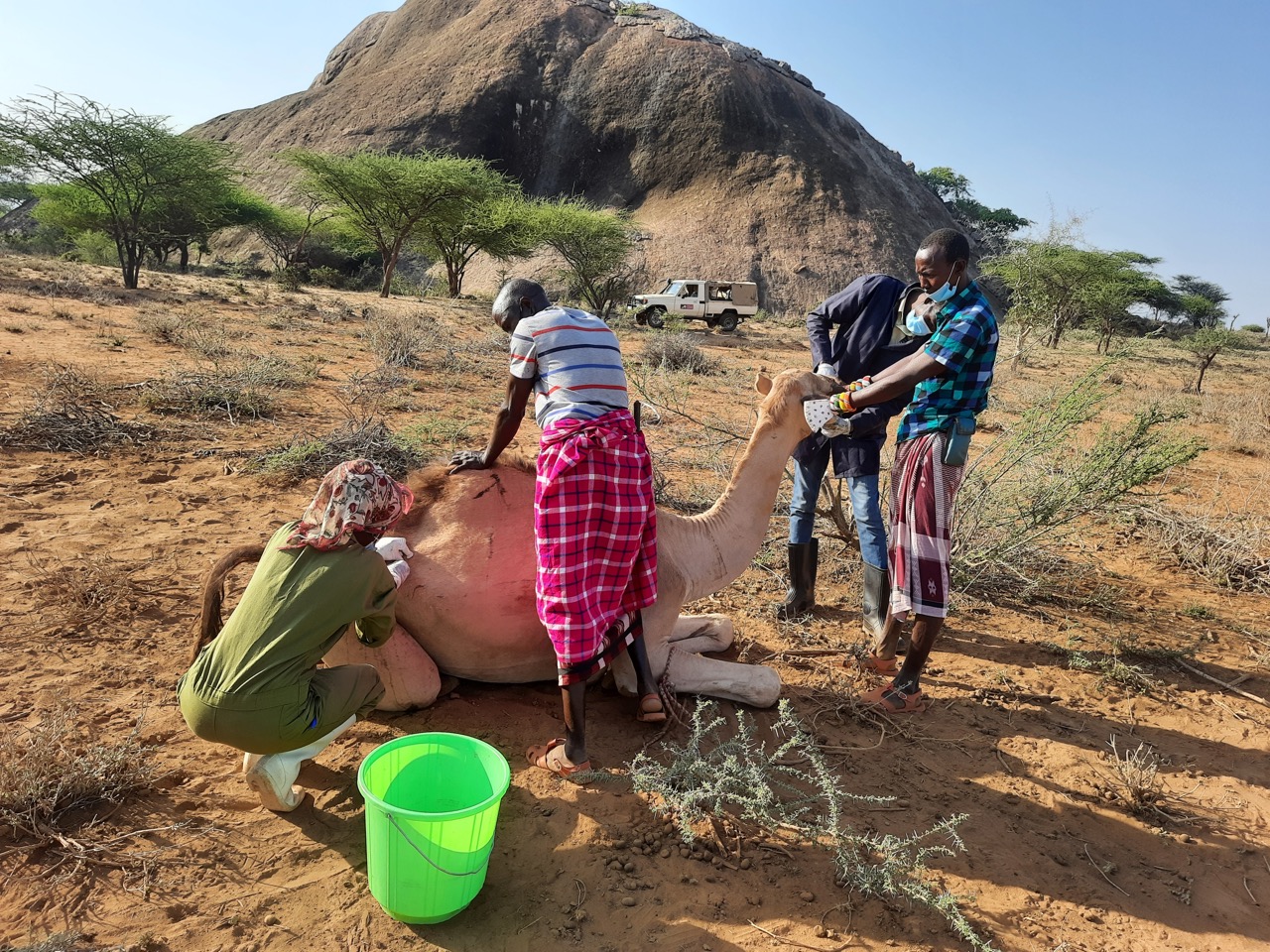 Supporting the newest recruits
Following the Samburu calendar, in 2021, new warriors were taken on for the first time in 15 years. Support will continue their training in learning about conflict, protecting livestock, gaining literacy and data collection skills to survey wildlife, and receiving mentorship from former warriors.
Benefitting people and nature
Both people and wildlife benefit from the Warrior Watch as they learn to live in harmony with one another.
In 2020, the Warrior Watch saved the community over $25,000 in livestock that would have been preyed upon by carnivores, and 2022 marked the highest lion population monitored since the project began.
The warriors themselves benefit from sustainable livelihoods, and the watch has been shown to empower them socially and politically.
Protecting lions is a climate solution
Lion conservation conserves much more than just lions. It helps protect the entire ecosystem in which they live.
As top predators, lions keep herbivores populations – like zebra and wildebeest — in a healthy balance which in turn influences the condition of grasslands and forests. These habitats are critical in carbon storage and sequestration in Earth's shared ecosystem.
Healing the divide between locals and lions
The Warrior Watch is just one of Ewaso Lions' many programs helping to heal the divide between locals and lions in Kenya. Mama Simba (aka "Mother of Lions'') is a group of local women who patrol the land on the lookout for poachers. The Lion Kids camp combines conservation education with real-life safari experiences.
In every project, Bhalla's dream of protecting lions with the community's help is underway. With your support, lions will once again roam freely as kings – and queens – of the savannah.