Protecting the Dugongs of Indonesia by Empowering Youth Conservation
The One Earth Project Marketplace funds on-the-ground climate solutions that are key to solving the climate crisis through three pillars of collective action — renewable energy, nature conservation, and regenerative agriculture. This project protects and revitalizes marine species and ecosystems through youth and community action.
Alor, Indonesia, is a breathtaking paradise nestled in the Lesser Sunda Seascape, where the Indian and Pacific Oceans meet. This region is teeming with life, boasting extraordinary biodiversity, including vibrant coral reefs, thriving mangroves, and lush seagrass meadows. It is a vital migratory corridor for majestic marine creatures like sperm whales and dolphins and is home to the endangered dugong.
Yet, this stunning ecological haven faces numerous threats, from destructive fishing practices and irresponsible marine tourism to ineffective plastic waste management.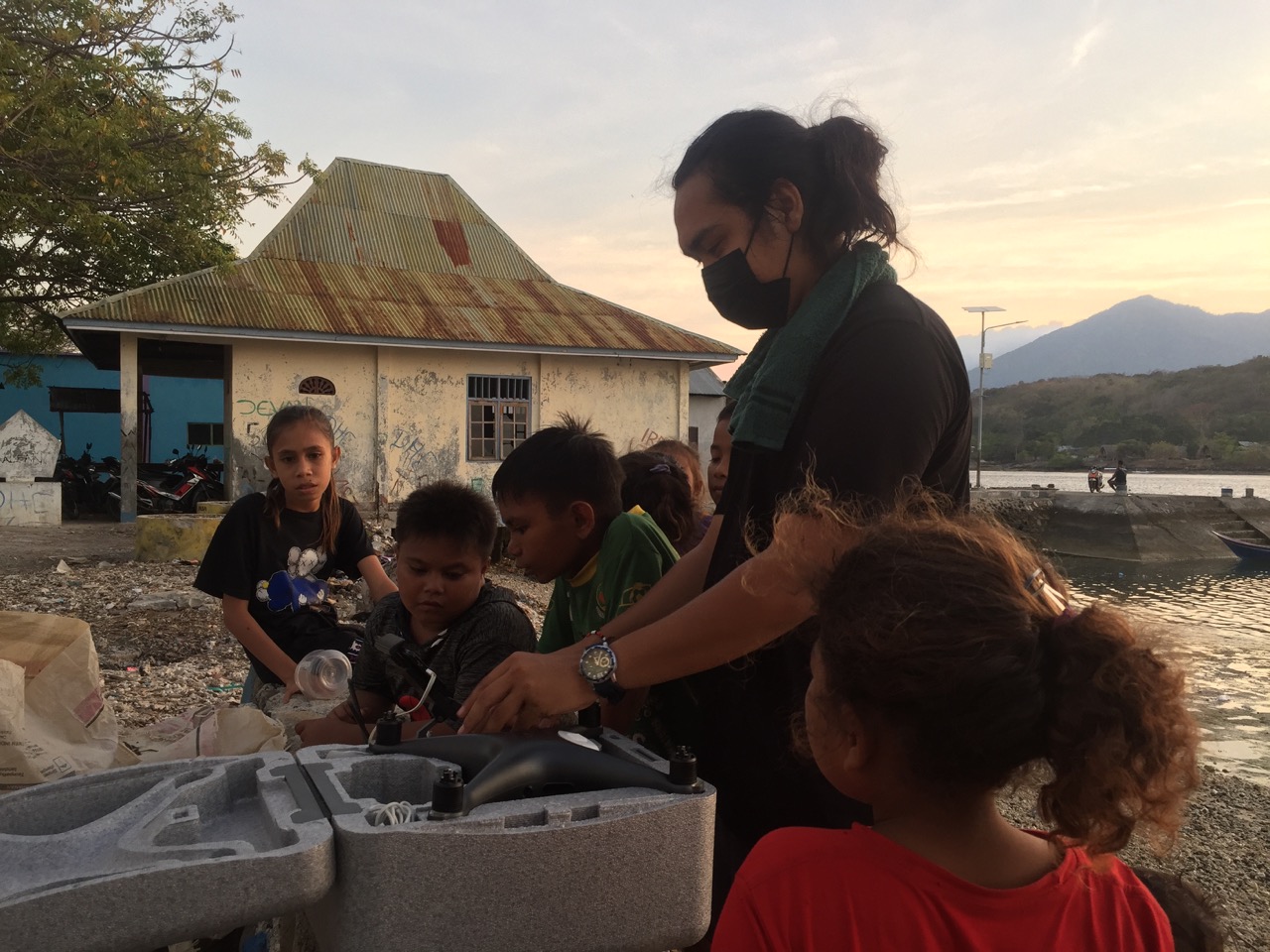 Hope lies in the power of youth conservation
In the face of these challenges, a ray of hope emerges. The Tamang Dugong organization has taken a stand as the first local conservation group dedicated to safeguarding the precious dugong and its habitat. Their mission is to inspire citizen activists and empower the younger generation to protect these gentle giants and the marine ecosystems they rely on.
Tamang Dugong's innovative youth platform harnesses the power of digital creativity and collaborative data collection to lay the foundation for a robust dugong conservation effort in Indonesia. By increasing public awareness and gathering vital information, this project will bridge the knowledge gap and pave the way for effective conservation initiatives.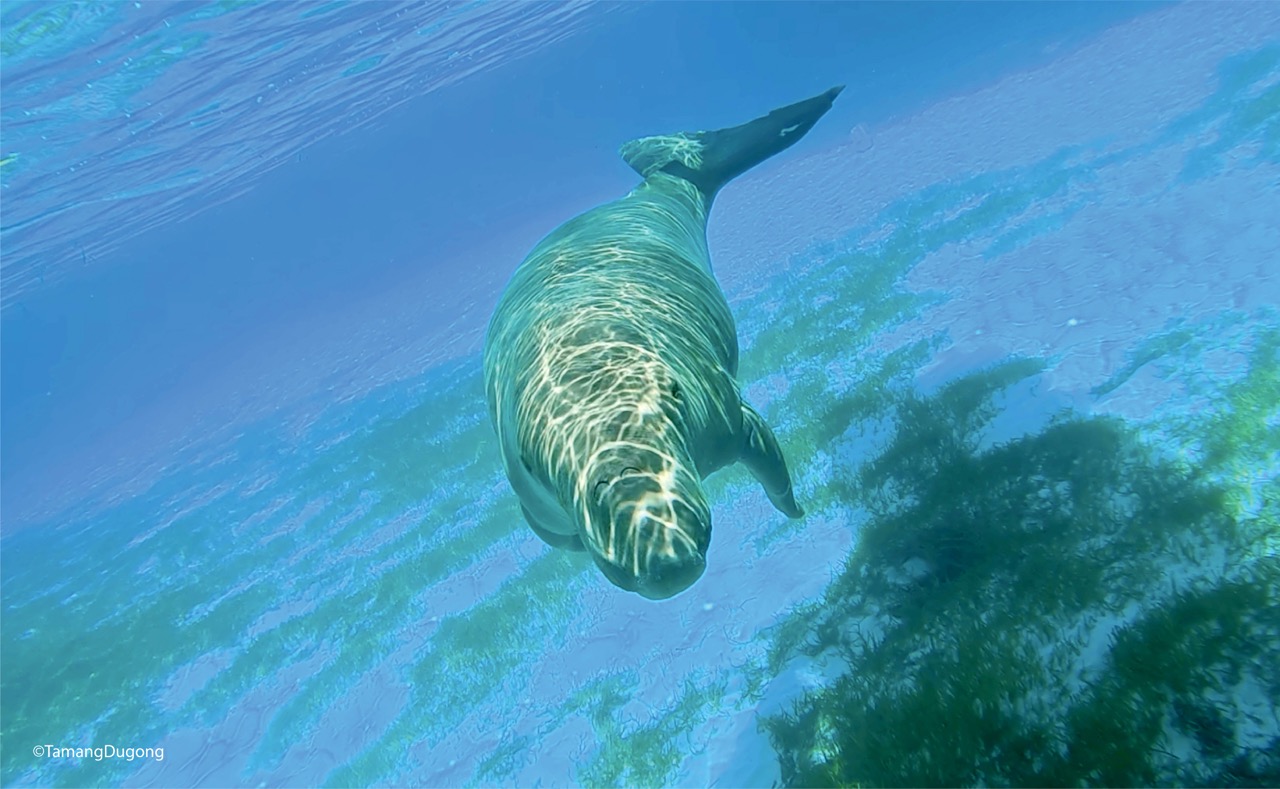 Using citizen science and technology to track dugongs
This project in Alor will serve as a pilot where Tamang Dugong will develop an extensive syllabus and educational materials and conduct training sessions for students to utilize and build upon a Citizen Science Network (CSN).
Through the program, participants will enhance their research design, field survey, and data analysis skills, enabling them to contribute effectively to conservation efforts. Furthermore, the project will provide valuable knowledge on handling stranded dugongs, and equipping locals with the tools to rescue and protect these vulnerable creatures.
The project will target at least 50 students, 50 youth, and 20 representatives from local NGOs and authorities in Alor. They will orchestrate impactful digital campaigns, create educational resources for the Dugong Sails to School Program (DSSP), and build a comprehensive database of dugong distribution via their website.
This pioneering program is designed to be replicable across coastal areas suspected to be dugong habitats and has successfully collected data in ten provinces.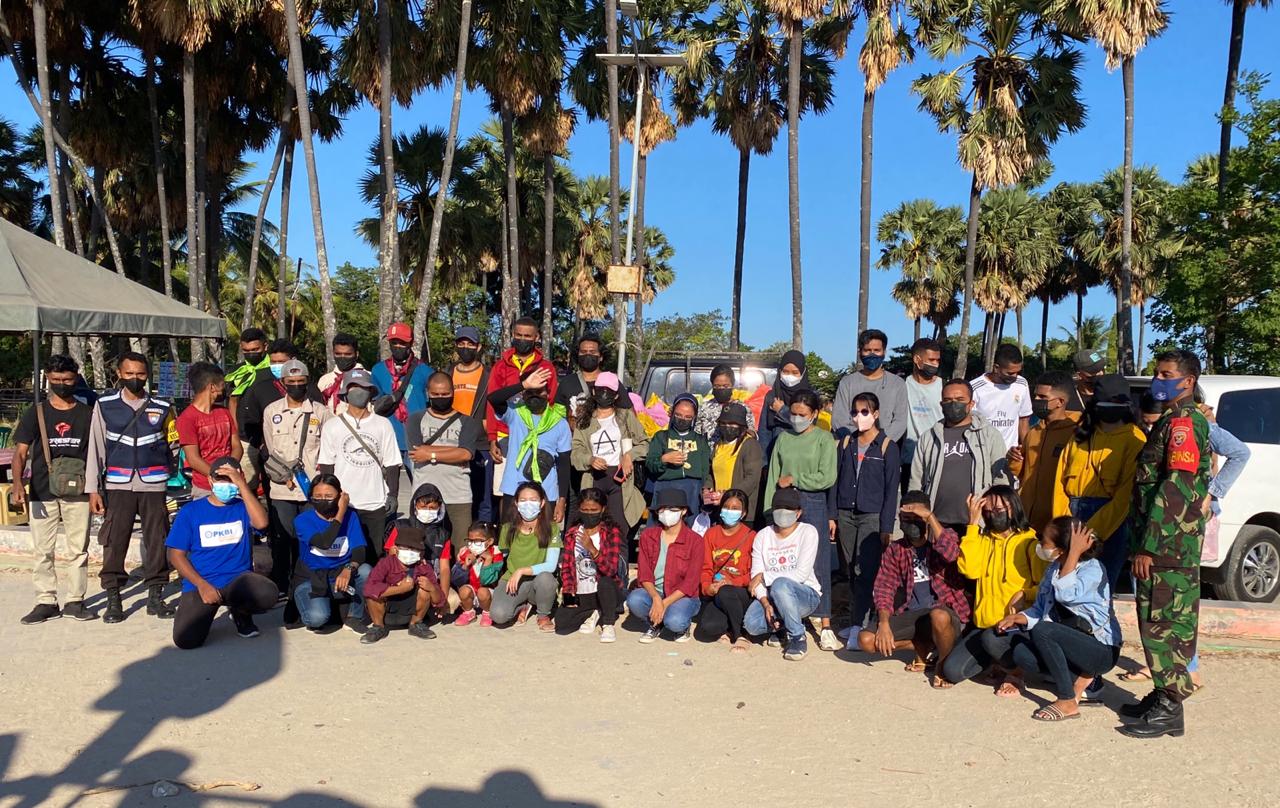 Uplifting women, uniting the community
Tamang Dugong also aims to foster community participation by encouraging locals, including divers, fishermen, and authorities, to record basic dugong sighting data through the CSN.
Throughout the project and community outreach, full and equal leadership opportunities for girls and women will be promoted, ensuring their voices are heard in conservation decision-making processes.
By involving the community and giving seats at the table to women and girls, the project seeks to create a more inclusive and sustainable approach to marine conservation in Indonesia.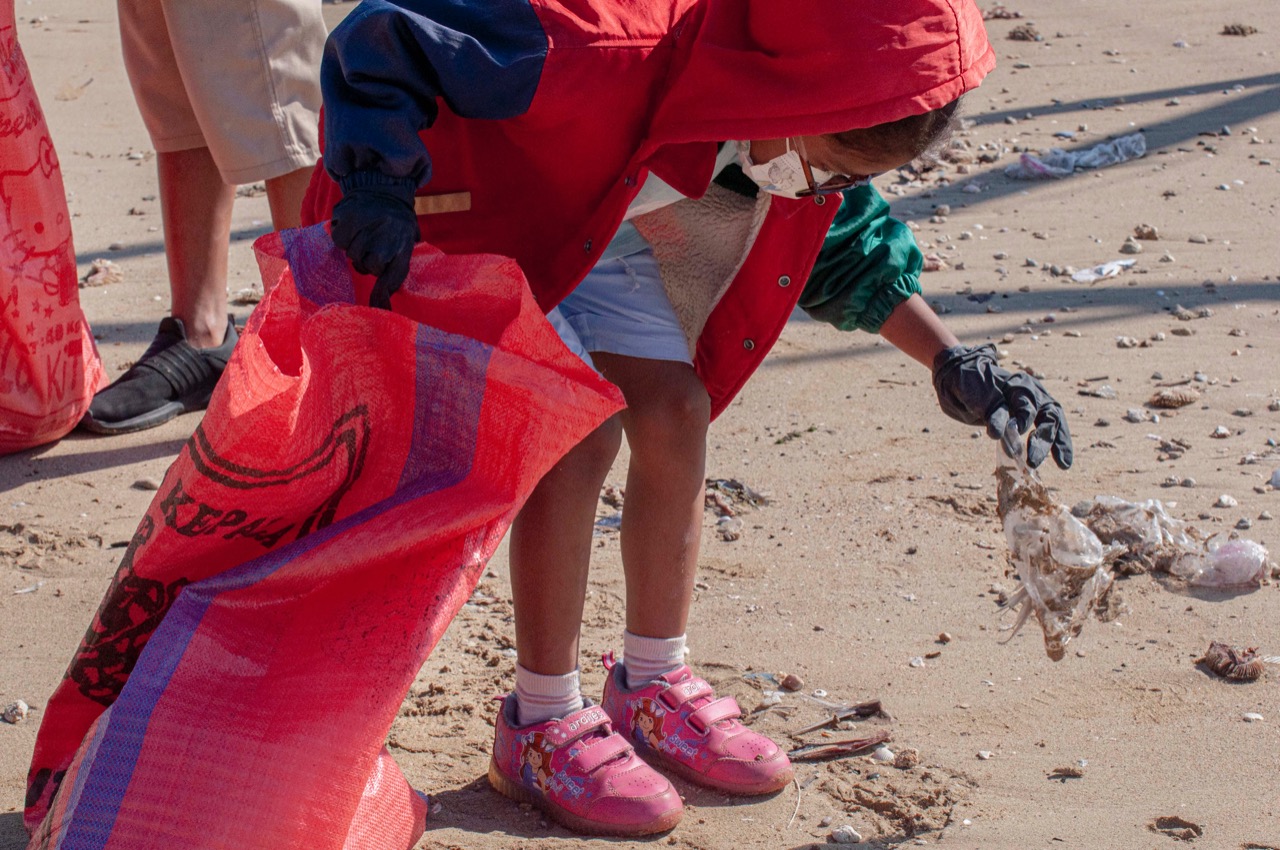 Restoring marine habitats to create a blue economy
Tamang Dugong's commitment goes beyond education and public awareness. They envision a future where local livelihoods thrive through proper fishery systems and the creation of new "blue jobs" that support the blue economy.
Another project goal is habitat rehabilitation, achieved through innovative methods like the rock pile technique for restoring coral reefs. Additionally, the organization aims to conserve dugong habitats by developing protection strategies, including Marine Protection Area management, and fostering innovation in sustainable fisheries.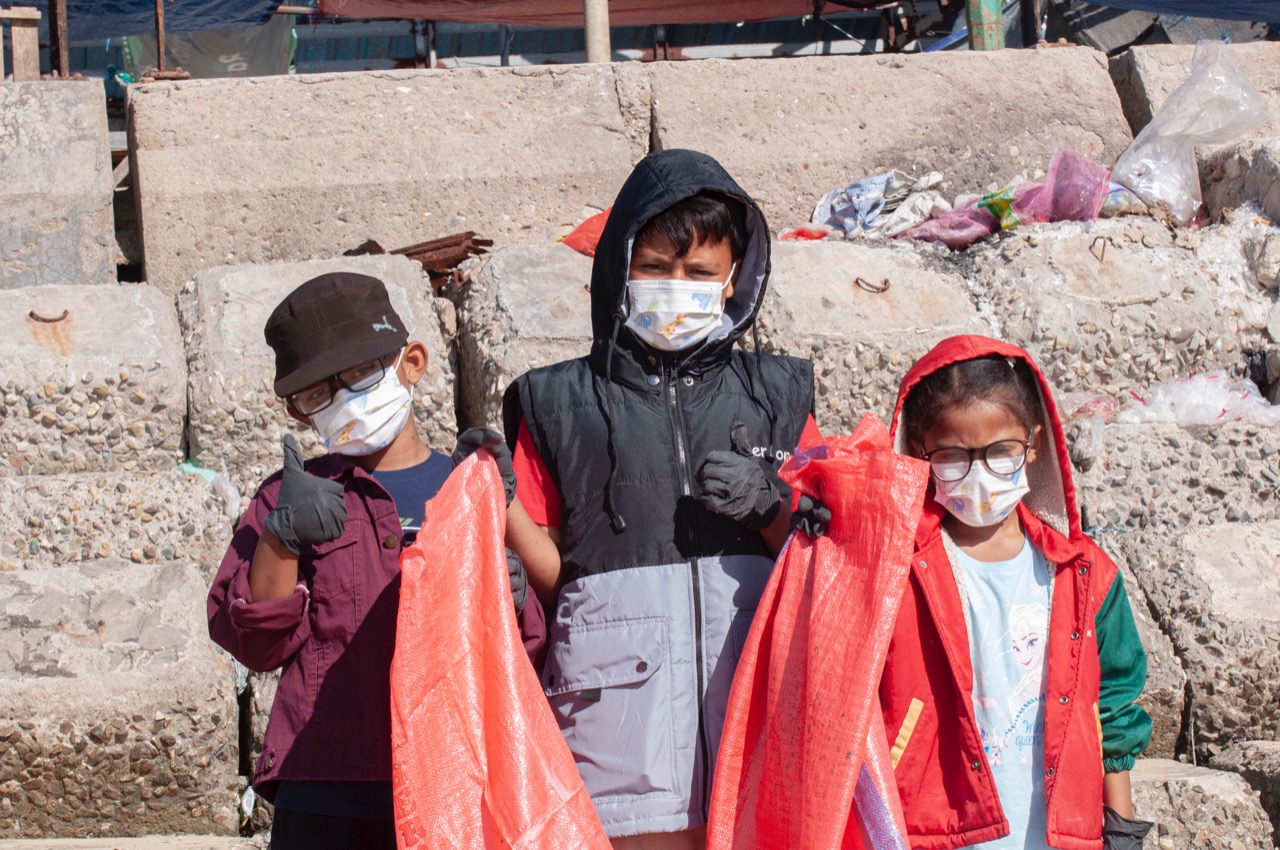 Creating waves of change for a more sustainable future
All these initiatives help restore and protect the delicate balance of Alor's marine ecosystems, ensuring the long-term survival of the dugongs and the countless other species that call this region home. By empowering the youth of Indonesia with the knowledge, skills, and resources needed for effective conservation, Tamang Dugong is creating a movement that will turn the tide toward a brighter and more sustainable future for the country and beyond.