Providing Emergency Relief for Clean Energy Entrepreneurs Working on 'Last Mile' Access in Uganda
One Earth's Project Marketplace funds on-the-ground climate solutions that are key to solving the climate crisis through three pillars of collective action — renewable energy, nature conservation, and regenerative agriculture.
Living in the budding town of Mayuge, Uganda, Annet Kyomugisha was accustomed to spending UGX 1,000 per day ($8 per month) to buy kerosene lamps as a source of light for her home. In the district of Mayuge, this is about 15% of a family's monthly income, but options are limited. 78% of Uganda's population lacks access to electricity and 53% relies on kerosene lamps for light.
Kerosene lamps are not only inefficient and expensive but dangerous because of the toxic fumes. Annet was also having a hard time in the evenings, as the poor-quality light provided by kerosene lamps didn't allow her children to do any homework or read after sunset. She decided to take matters into her own hands.
Annet's story really begins with Elvis Kadama, the 27-year-old founder and Executive Director of PEA. Pearl Entrepreneurs Academy is a youth-led, community-based organization that is committed to ending hunger by boosting crop yields, improving food security, and creating jobs. Emergency funding is needed to ensure that entrepreneurs like Annet and Elvis can continue the clean energy transition in rural Uganda.
While COVID restrictions in Uganda are lifting, the impact of the crisis on clean energy entrepreneurs in the last mile has been catastrophic. Returning to business as usual will take time and support from the philanthropic community.
Through a "rent-to-own" model by Pearl Entrepreneurs Academy (PEA), Annet bought her first solar lantern. She is now the proud owner of two solar lanterns – one inside her home and another in the outdoor kitchen area. Annet's transition from traditional fossil fuels to clean energy has changed her life forever. By eliminating a high monthly cash expense, she is now able to save money. Even during a pandemic, the sun is free, and charging a lantern has no cost. Annet can now take care of her children and feel safe because her family has light after sunset, a luxury to which many of us are accustomed.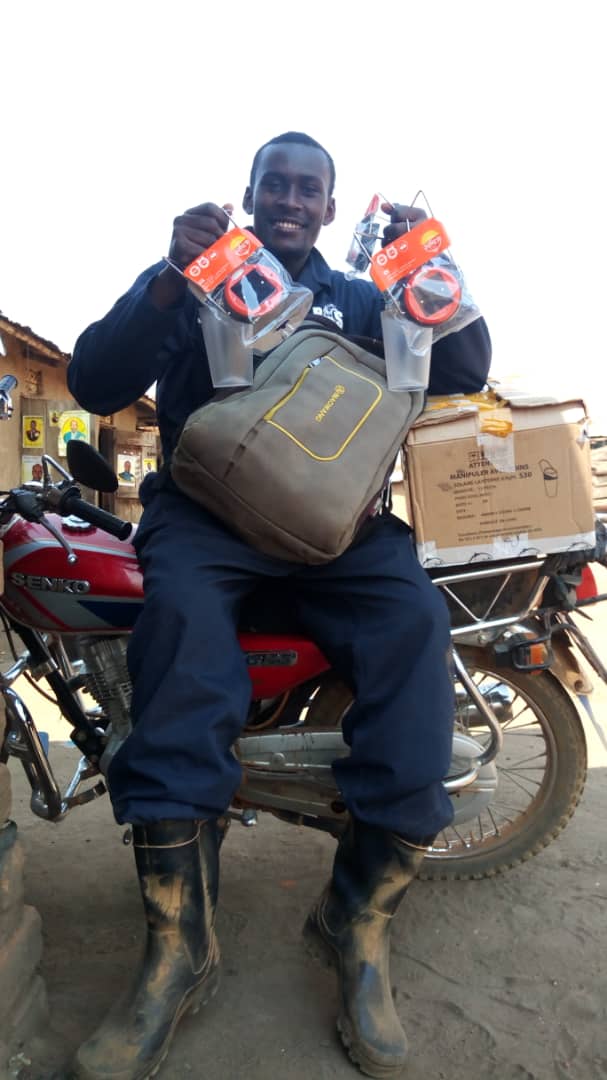 The climate crisis is the defining issue of our time. We cannot wait around for incremental change. After tremendous price reductions, especially in solar, wind, and storage, deploying clean energy solutions is not only a hardware but a finance, software, and business challenge. Today the problem is more often the absence of innovative business, finance and service models to bring clean technologies to market cheaply, especially for fast-growing emerging markets in Asia and Africa. We must increase the rate of adoption by increasing the number of startups, the strength of ideas, and the capital flows required in these places. If we are serious about scaling the clean energy transition at the speed that is required, it is going to take an army of entrepreneurs that New Energy Nexus seeks to create.
New Energy Nexus takes ideas from fledgling teams and turns them into companies selling real solutions to real customers, running a global network of 90+ incubators, accelerators, and funds wherein every company fills a needed climate niche. Where needed, accelerators and funds are created to build startups that also uplift communities left behind by fossil fuels, connecting them across borders and sharing lessons learned through a global network.
New Energy Nexus entrepreneurs in Uganda sell clean energy products such as solar lanterns, briquettes, water filters, and improved cooking technologies in the last mile. The beneficiaries are Community Based Organizations (CBOs) who are clean energy entrepreneurs, and customers in the last mile such as women and refugees. With your support, CBOs who have been successful agents in the past, but now struggle with sales and loan repayments due to COVID, can each receive a grant of $2,000 to boost their businesses. A gift of $10,000 will support five businesses.