Restoring the Biocultural Fabric of the Amazonian Sapara People through Women's Artwork
One Earth's Project Marketplace funds on-the-ground climate solutions that are key to solving the climate crisis through three pillars of collective action — renewable energy, nature conservation, and regenerative agriculture.
The Sapara Peoples are the caretakers of a vast portion of the Ecuadorian Amazon Forest, yet the biocultural fabric of the Sapara in the Pastaza region of the Amazon is under extreme threat.
Seven oil exploration blocks have been issued since 2021, with two contracts signed in 2016. Thanks to the tireless efforts and leadership of Gloria Ushigua and the Association of Sapara Women of Ecuador Ashiñwaka to defend Sapara's cultural and territorial heritage, local women have strengthened their rights and promoted the equitable participation of women in political, cultural, and social spaces.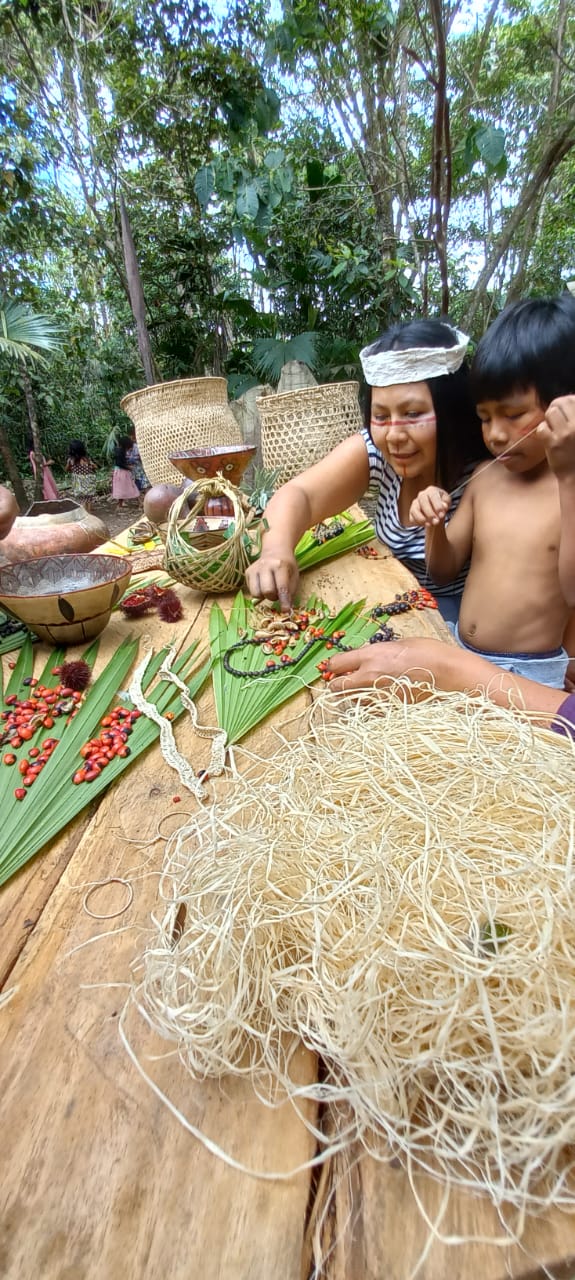 While "Free, Prior, and Informed Consent" regarding exploitation in Sapara territories has been established, the two contracts have not been canceled, so the threat is still present.
For decades, Sapara women have seen oil and other exploitative companies undermine the social, cultural, and ecological fabric and incite men in their families to take jobs as "the only way out of poverty." Today, most members of the Sapara community have broken ties with oil companies and the government, and they are entirely on board with maintaining the beauty and integrity of the forest. But they need alternative sources of income to help their communities thrive again.
This project of the Sapara Itiwmu Tsamarikaw Artisan Women's Association will help women generate income for their families by crafting beauty art pieces that will be showcased in a collective Instagram account with the motto "enter in communion with the Amazon Rainforest."
"By crafting art pieces with seeds and feathers from the Jungle, our women and communities will rekindle their compromise to defend her, and when our beauty art gets to people in other countries, thousands will join our cause." — Tania Montahuano Ushigua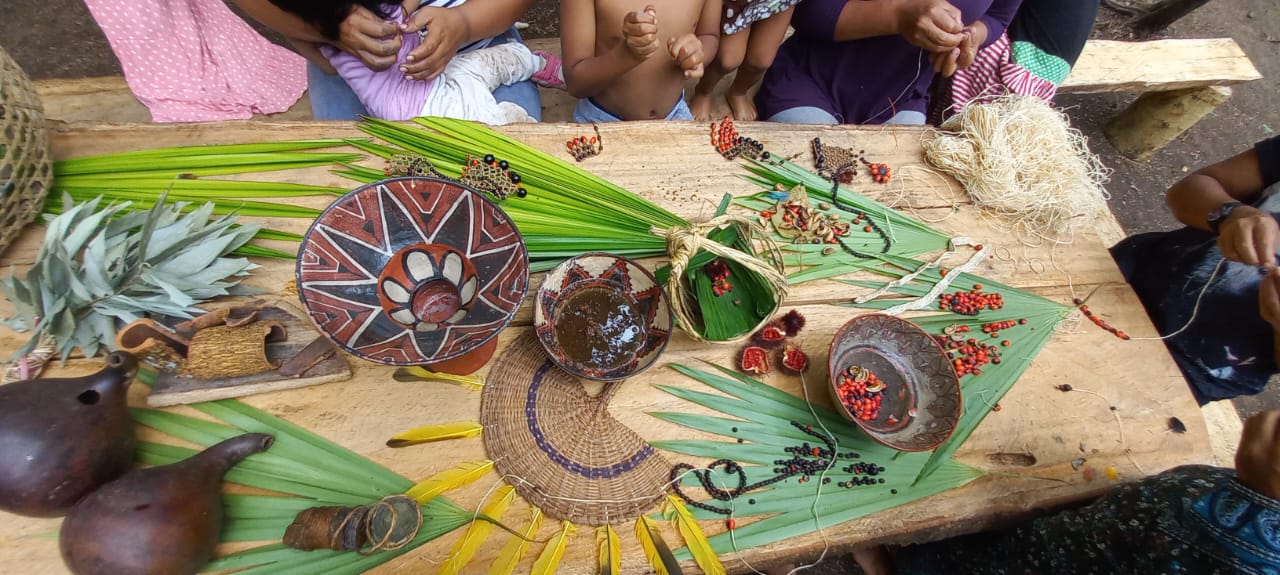 The purchase of equipment and software will enable the artisan women to make designs for seasonal collections and include photos and videos in their catalogs. A database of products will be created and prepared for content on Instagram and TikTok.
Sapara communities include the Suraka, Cuyacocha, Llanchama, and Masarama. The project is expected to inspire other communities to stop interacting with oil companies and support the collective demand to keep the forest alive and help protect the integrity of Indigenous territories.
Through this program, international supporters of the protection of the Sapara Territory in the Ecuadorian Amazon can obtain beautiful artwork and help spread the mission of saving the rainforest.