Revitalizing Wetlands for Endangered Hammerhead Sharks in Costa Rica
One Earth's Project Marketplace funds on-the-ground climate solutions that are key to solving the climate crisis through three pillars of collective action — renewable energy, nature conservation, and regenerative agriculture. This project rehabilitates marine habitats essential to various aquatic life, especially the scalloped hammerhead shark.
Golfo Dulce lies in Costa Rica's southern province of Puntarenas. Surrounded by rainforest, mangrove ecosystems, and sandy beaches, it is rich with biodiversity and serves as a vital nursery for scalloped hammerhead sharks, Sphyrna lewini.
But due to human actions such as pollution, habitat degradation, and overfishing, the hammerhead shark population has declined by 45%. The surrounding coastal communities also suffer as one of the country's poorest areas.
The conservation organization, Misión Tiburón, wants to tackle these issues by empowering local women and youth to help revitalize the mangrove forests. This restoration project will improve local livelihoods and the habitat of the hammerhead sharks.
Strengthening the shark sanctuary
Golfo Dulce already serves as a haven for sharks. In 2018, the Government of Costa Rica created the Hammerhead Shark Sanctuary to protect the wetlands used by the critically endangered scalloped hammerhead shark.
Yet, despite these protections, the surrounding mangrove forest has been degrading at an alarming rate. In recent years, mangroves have been deforested by urban and livestock expansion.
Misión Tiburón aims to strengthen the sanctuary by restoring the mangroves through community action and leadership. This project will support the Costa Rican government's international commitment to protect and conserve 100% of its coastal wetlands by ensuring they are managed and monitored effectively.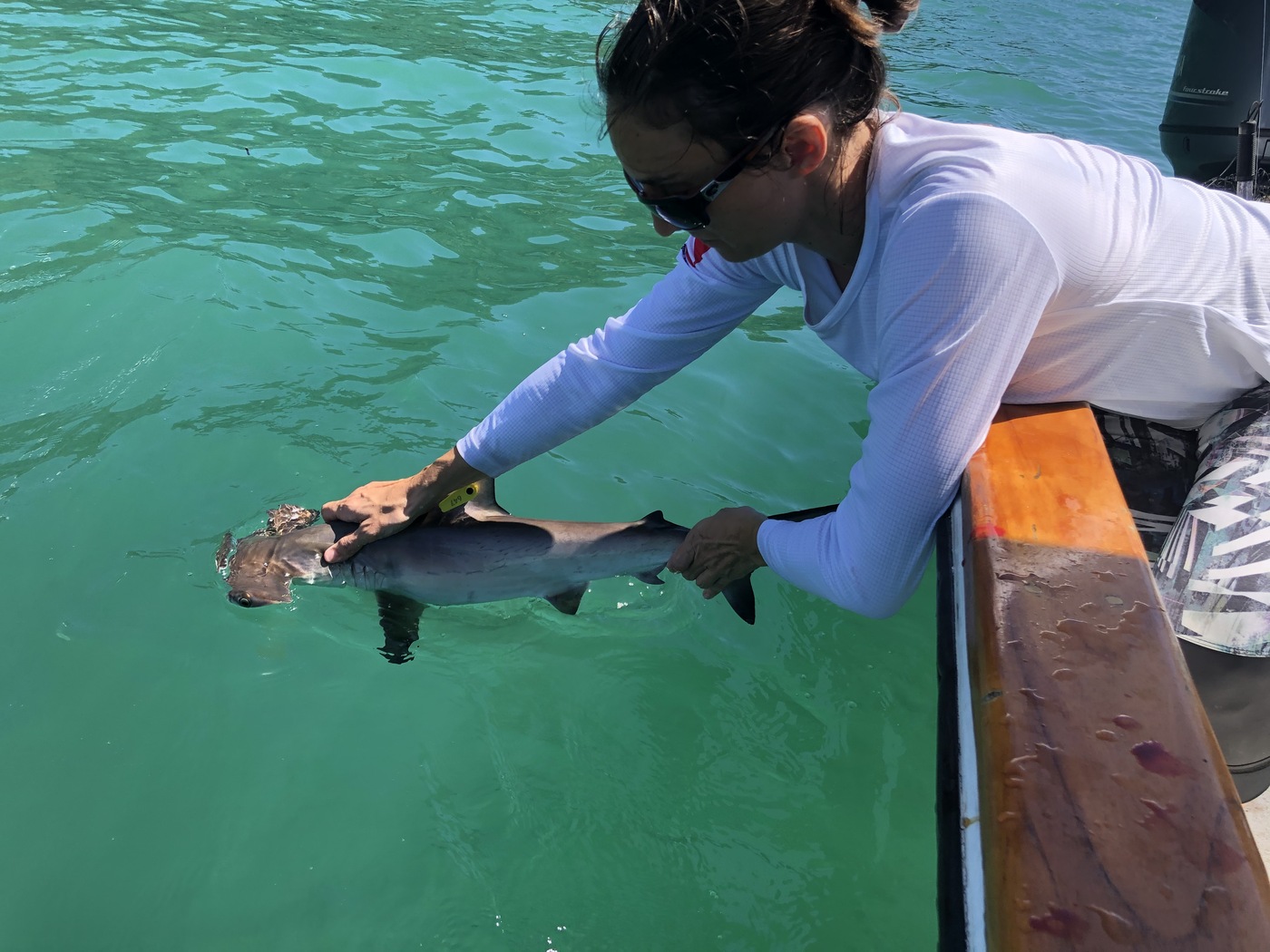 Restoration by the numbers
Led by marine biologist Ilena Zanella, funding for this project will restore five hectares of the mangrove ecosystem. To achieve this goal, it will engage 40 fishers in restoration activities and train 15 women in sustainable livelihoods.
Over 100 youth will help in conservation actions such as beach clean up, tree plantings, and education campaigns in the wetlands of the Hammerhead Shark Sanctuary.
Meet the 'Hammerhead Shark Ladies'
A significant scope of this project is that It will work with the Mujeres Martillo, or 'Hammerhead Shark Ladies,' a group of 13 local women environmentalists. These women have been community leaders in conservation and have spent years promoting literacy and young girls' formal education.
The Mujeres Martillo have one vessel and two boats to support research projects in different parts of the country. Along with the National University of Costa Rica, they aim to improve shark research.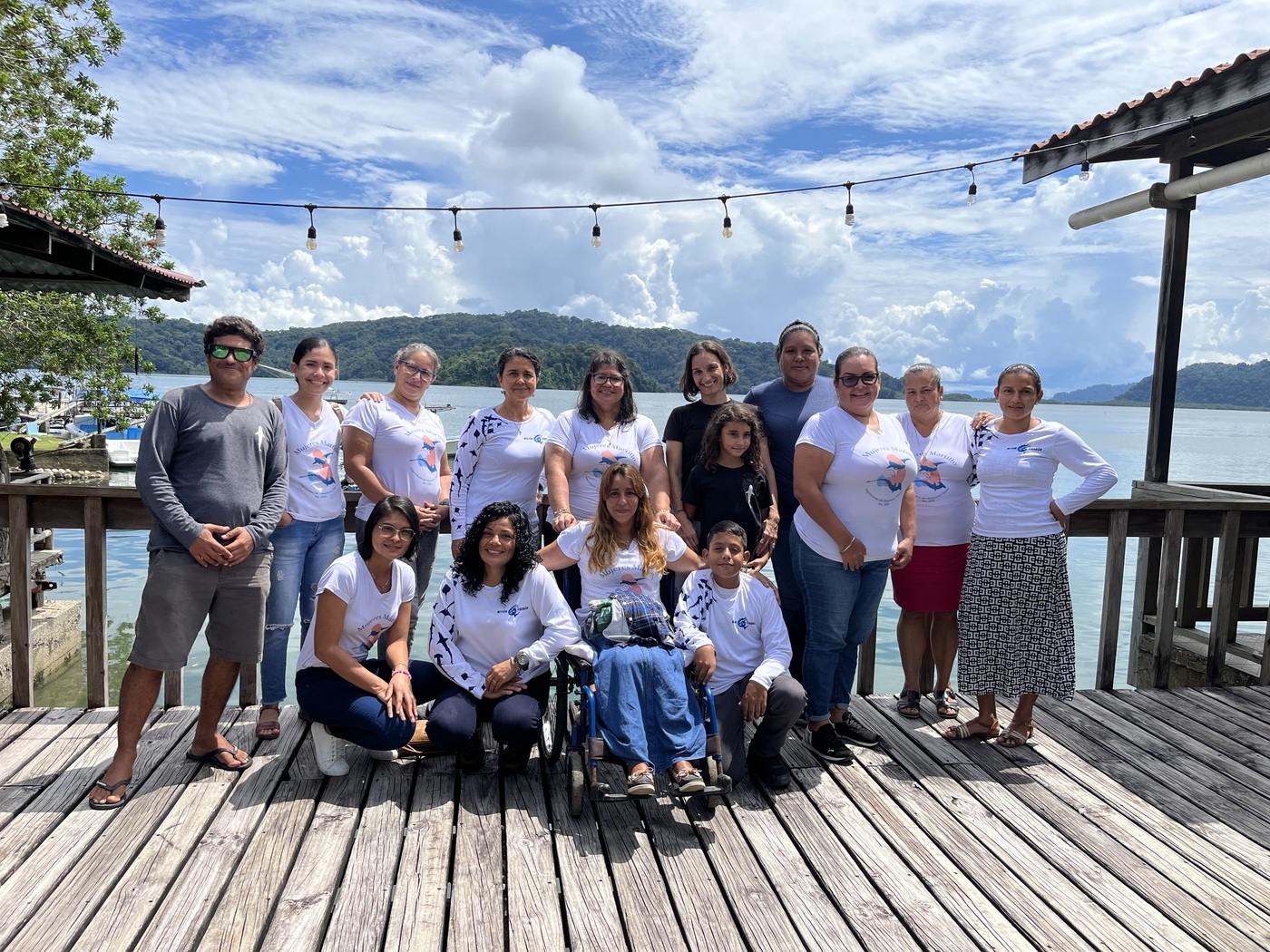 Serving sharks and people
This project will help the scalloped hammerhead shark population recover as it restores the mangrove ecosystem vital to their reproduction. It will also benefit Golfo Dulce's population of approximately 40,000 people.
By restoring the mangroves, local fishing will improve, which serves as a primary source of food and income. The region will be better protected from the effects of climate change as mangroves preserve the coastline from sea level rise and storm surge.
Healing ecosystems and the community
Misión Tiburón hopes this project can serve as a global vision that conserving the ocean and its threatened species through community action can offer a holistic solution to climate change and biodiversity loss.
By involving locals in protecting and restoring their homeland, they can live, work, and thrive with nature. Scalloped hammerhead sharks, mangrove forests, and the people of Golfo Dulce can heal and flourish together.