Restoration Hero: Seema Adgaonkar
Fifty six year old Seema Adgaonkar glides through swampy mangroves in ankle-deep muck.
Adgaonkar relishes the fragrance of Avicennia marina, the most widely spread mangrove species in Mumbai, as she and her subordinates walk towards one of the mangrove nurseries they set on the city's coastline. She gives them instructions on where to plant saplings and shares tips to identify some of the species.
She and her team sometimes carry ropes and hooks to pull themselves to safety while trudging through the dark muck in mangroves and mudflats on patrol duty.
"We serve the forest", said the Range Forest Officer in charge of one of the four divisions in Mumbai. "It's primarily a field job. We keep a vigil on boundaries, perform natural and artificial mangrove regeneration, catch offenders and bring them to court. We are bound to the duty 24x7."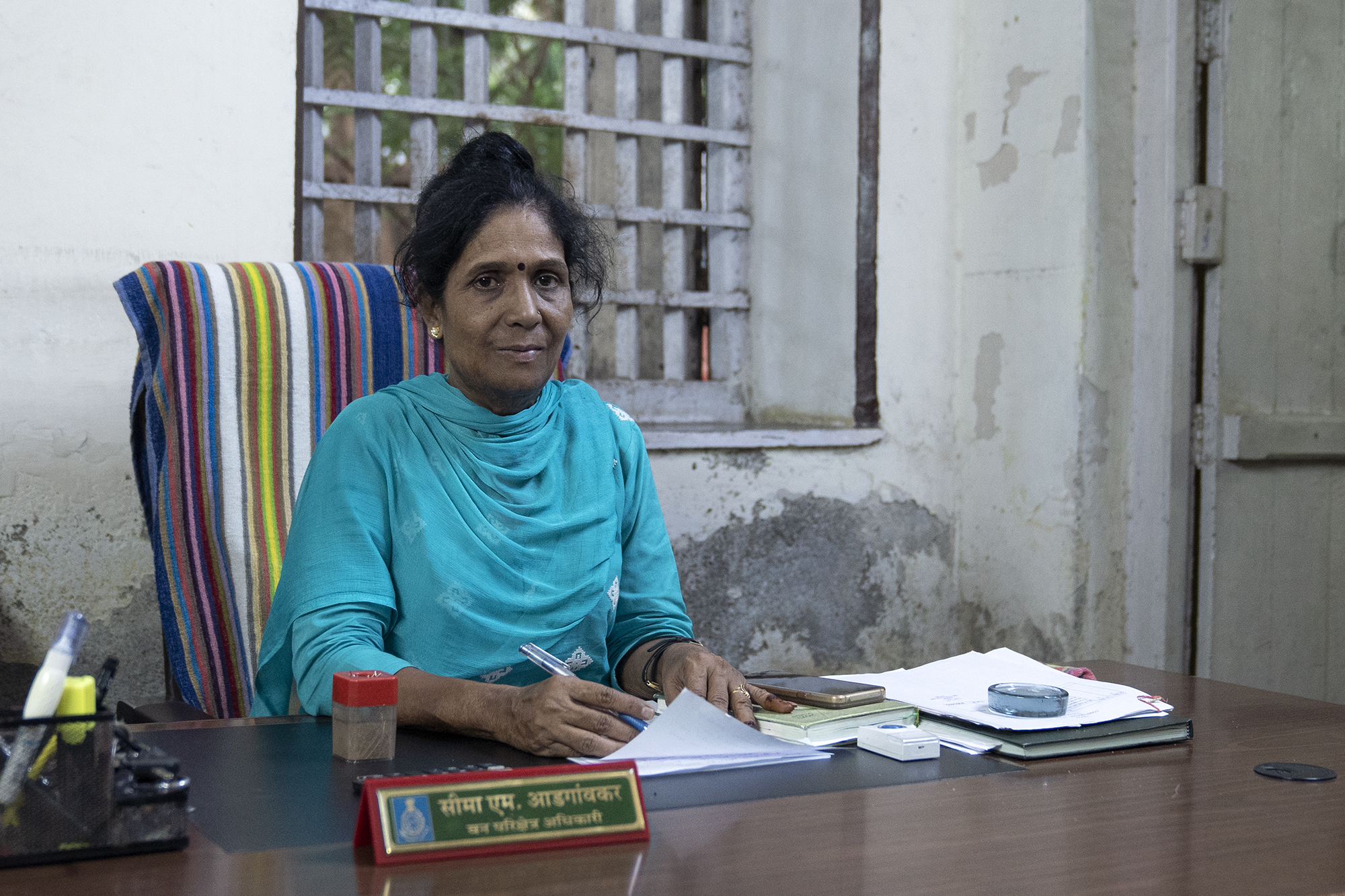 She is the only female officer appointed at the Mumbai Mangrove Conservation Unit (MMCU), a 36-member body, solely dedicated towards protecting the city's mangrove forests. The MMCU falls under Maharashtra forest department's Mangrove Cell, the only unit in India established in 2012 that specializes in mangrove protection and conservation.
Mumbai surely needed this. The clearing of mangroves in many areas of the city particularly along the Mithi river was cited as the main reason for the unprecedented flooding in 2005.
One of the most densely populated cities in the world, Mumbai is also one of the most vulnerable cities to rising sea level. Erratic rainfall and sea level rise due to climate change can increase the frequency of coastal flooding. Under a business-as-usual scenario, experts warn that the likelihood of a 2005-like flood in Mumbai could more than double and the losses could triple by 2080.
Bill Laurance, research professor at James Cook University, Australia, said that mangroves play a vital role in stabilizing coastlines and protecting inland areas and populations from the worst effects of severe storm and flooding events, thus, protecting existing mangrove cover and regenerating mangroves becomes a natural mitigation mechanism for climate change.
"They also store large amounts of carbon, are habitats for many wildlife species, and provide crucial nursery areas for young fish and crustaceans that are vital for fisheries," he added. A 2013 study estimated a conservative valuation of the mangrove ecosystem in Mumbai at USD 7.73 million/year factoring a range of services it provides.
A landmark judgement by the Bombay High Court in 2005 banned the destruction of mangrove forests and construction work within 50 metres of mangrove areas in Maharashtra.
According to the Forest Survey of India, the government organization that assesses the country's forest resources, mangrove cover in Mumbai increased from 42 square km in 2005 to 66 square km in 2017. But rapid surge in urbanisation and population continue to threaten these crucial ecosystems.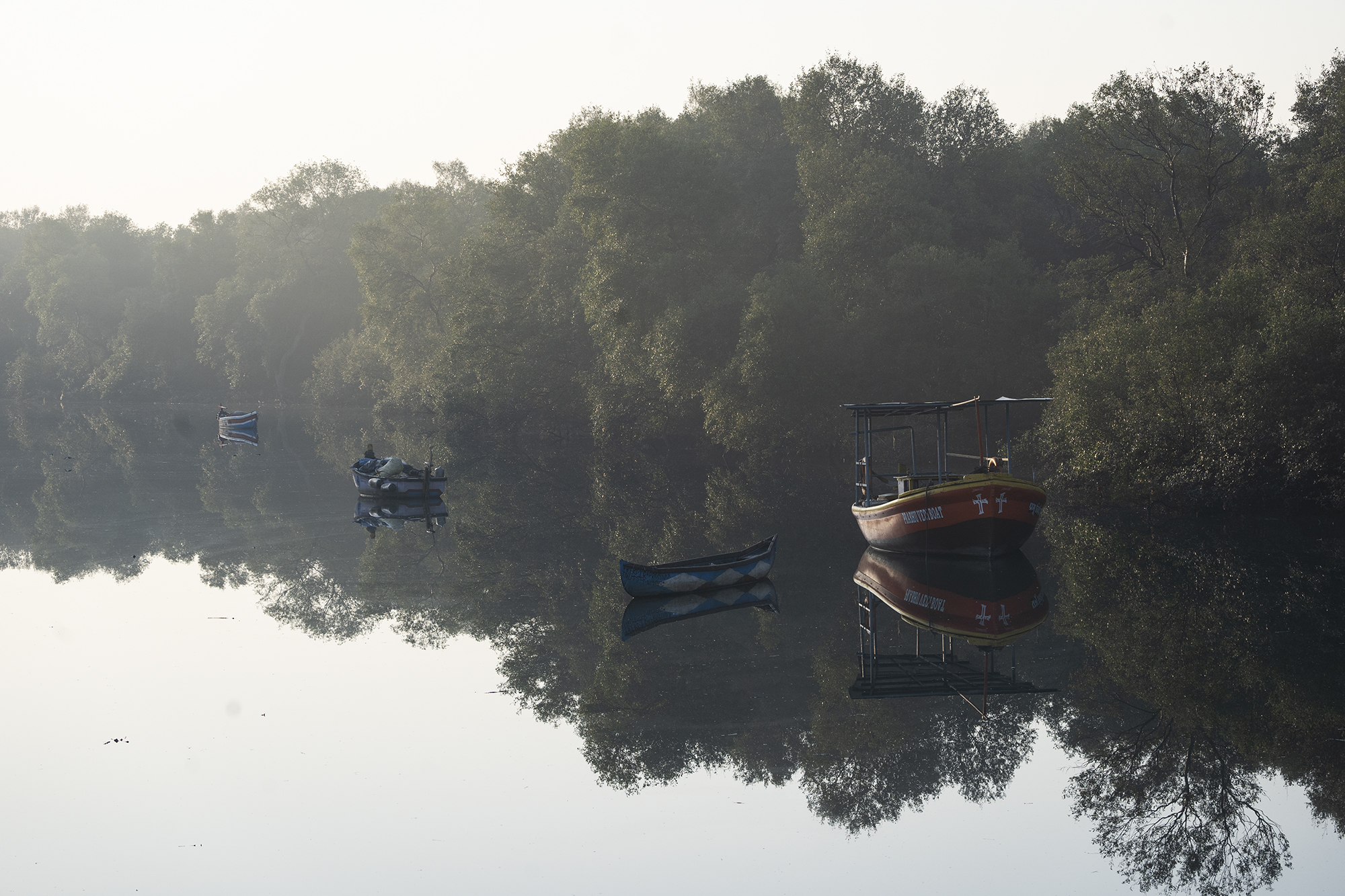 Speaking about some of the patterns in which offenders clear a patch of mangroves, N. Vasudevan, Additional Principal Chief Conservator of Forest, Mangrove Cell, said, "People block the tidal flow, dump construction debris, make it a parking spot or erect a shrine. A dedicated unit was very important to manage a complex city like Mumbai."
In 2018, the cell planted around 2 million mangrove seedlings across the coast of Maharashtra, and they plan to double this number this year.
Government-citizen partnership cleaning drives are attempting to save mangroves as well. One such drive in 2015 to 2018 gathered 25,000 volunteers and cleared 8,000 tonnes of garbage from mangrove areas in Mumbai.
"It's a perfect example of swarth (selfish objective) and parmarth (greater good)," explained Adgaonkar. She said:
November 10, 2021