Conserving Kenya's Wildlife Through Crafts: Maasai Beadwork & Ugandan Barkcloth
The One Earth Project Marketplace funds on-the-ground climate solutions that are key to solving the climate crisis through three pillars of collective action — renewable energy, nature conservation, and regenerative agriculture. This project supports women artisans creating sustainable textiles, improving equity, the environment, and the local economy.
In the vast expanse of Kenya's Maasai Mara, where awe-inspiring savannahs intertwine with rich cultural traditions, a silent struggle unfolds. A staggering 76% of homesteads are trapped beneath the suffocating weight of poverty, struggling to survive on a mere $3.10 daily.
The women here bear the heaviest burden within this patriarchal Maasai society, their potential stifled by systemic disadvantages.
However, amid these crises, a beacon of hope emerges. The Maa Beadwork's Climate Resilient Artisans Project extends a lifeline, promising to uplift the lives of these marginalized women while safeguarding the delicate ecosystems they call home.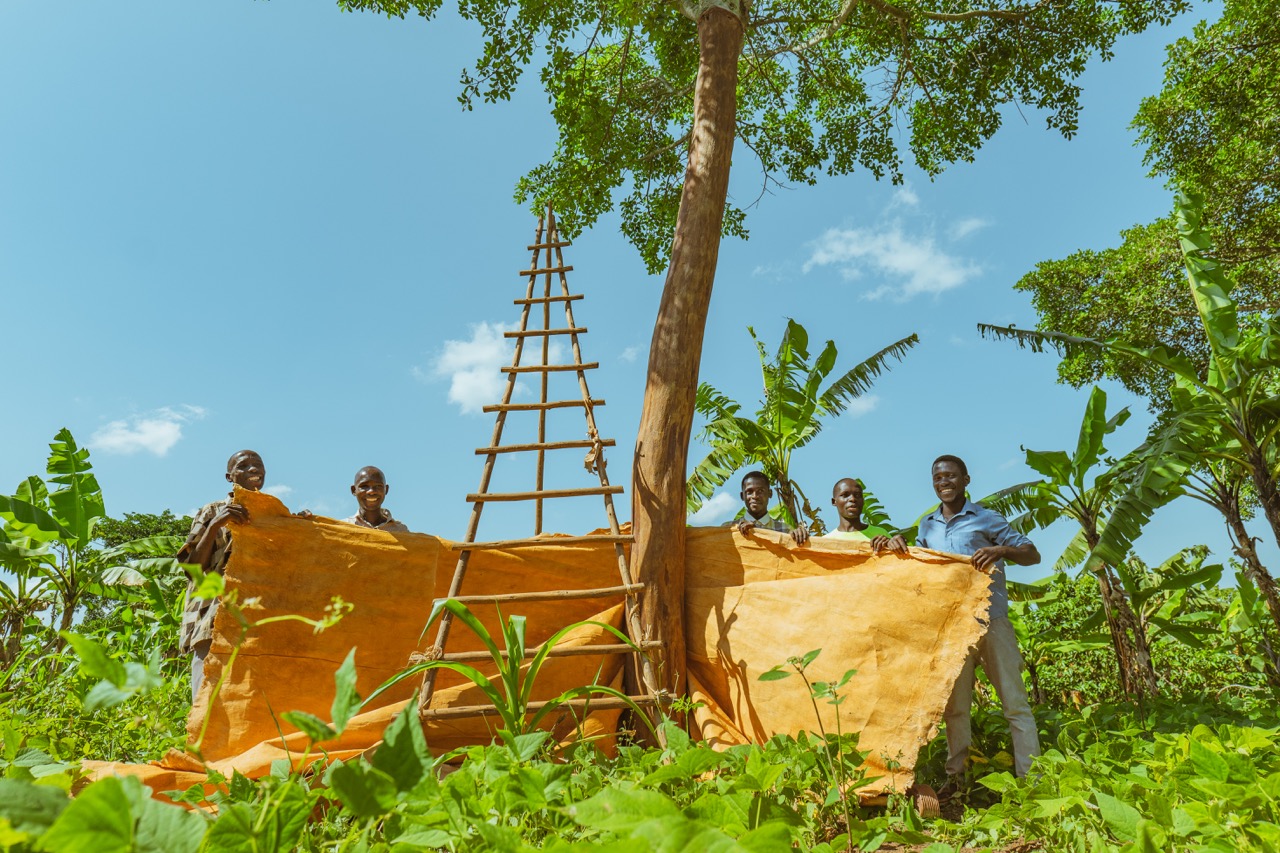 Creating sustainable fashion, one bead at a time
The heart of this initiative lies in creating beaded barkcloth products, which serve as an eco-friendly, vegan, and sustainable replacement for leather. This project was conceived by Maasai beadworkers and Ugandan barkcloth artists who recognized the complementary potential of their materials. At present, Maa Beadwork nurtures the livelihoods of 579 Maasai women, indirectly supporting over 11,000 individuals.
Remarkably, despite only 8% of its members having a formal education, they possess a wealth of artisanal skills that fuel their contributions to land conservation. Their work champions Indigenous Ugandan barkcloth knowledge, fostering cultural preservation, food security, and economic opportunities for the community.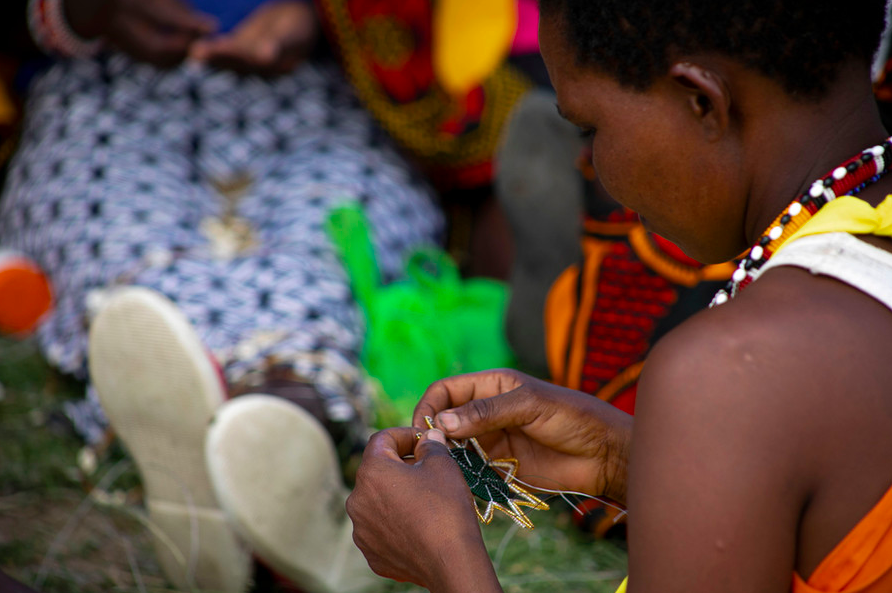 Going green with energy-saving stoves
This pioneering project doesn't stop at economic empowerment. It supports climate action by providing energy-saving cooking stoves for the 295 bead makers trained to work with barkcloth.
A small investment with exponential returns, each stove curbs pollutants by 60%, driving the transition towards cleaner cooking practices. Over a decade, the impact could amount to the distribution of 3,000 energy-saving stoves, marking a profound shift towards decarbonization in the region.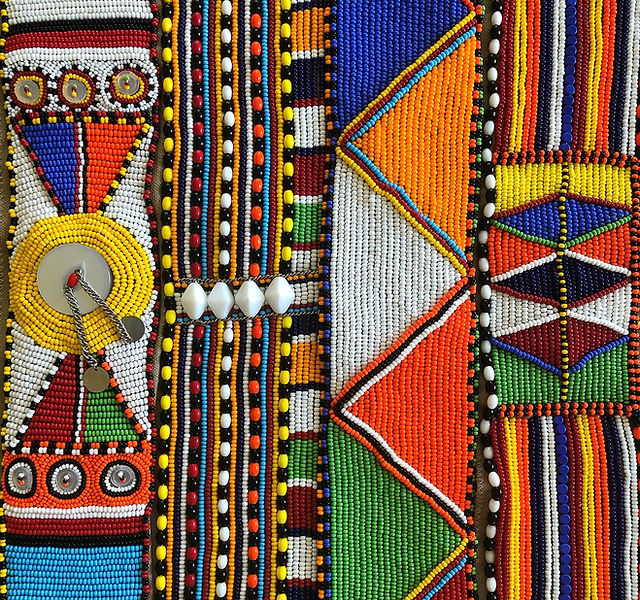 "Work because of the wildlife"
The project sets in motion a sustainable, climate-resilient livelihood underpinned by Maa Beadwork's mantra, "esiaai tenkaraki ing'uesi," or "work because of the wildlife."
As a testament to the project's commitment to conservation, Maa Beadwork and the Bukomansimbi Organic TreeFarmers Association in Uganda unite for a tree planting initiative. In line with the ethos of sustainability, barkcloth harvesting doesn't harm the living tree, making it a regenerative process.
A mutuba tree will be planted for every four products sold, ultimately contributing to the growth of 750 trees over a decade.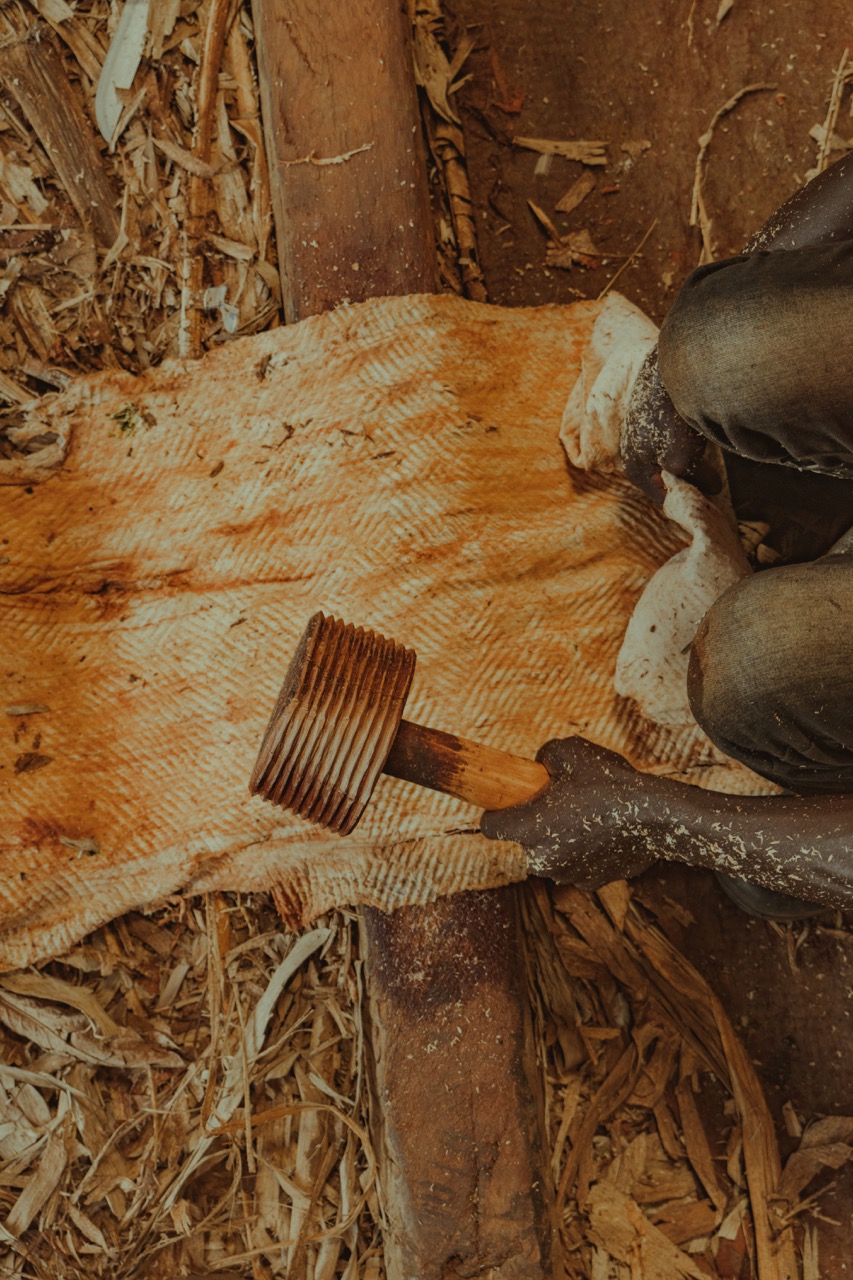 Joining forces to end fast fashion
This project is in collaboration with Around the World in 80 Fabrics (ATW80F) and the Bhavana World Project, showcasing the power of collective action when organizations and people come together.
Bhavana World Project focuses on the advancement of women through international trade, while ATW80F works with numerous global fabric makers to create nature-friendly textiles. Both organizations uplift the voices of talented fiber-maker communities building a healthier future by reconnecting humanity with our living ecosystems.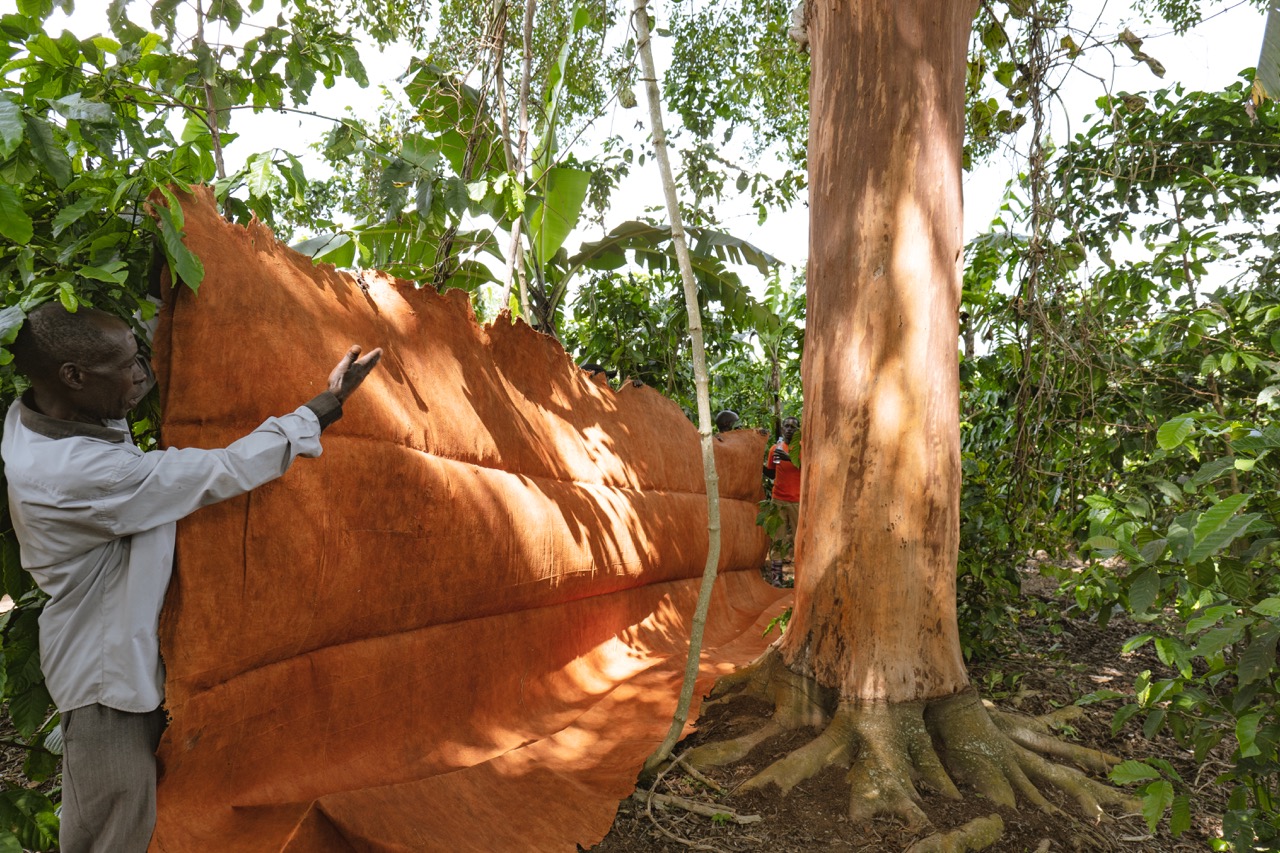 Supporting equity and the ecosystem
The Maasai women, whose voices were once silenced, rise as guardians of their land, makers of art, and protectors of nature. As the beads are threaded and the barkcloth weaved, the Maa Beadwork's Climate Resilient Artisans Project evolves into not just a collaborative solution for the challenges of today but a promise for a greener and more equitable tomorrow.