Creating Climate-Resilient Food Systems for Indigenous Mothers in Kenya
The One Earth Project Marketplace funds on-the-ground climate solutions that are key to solving the climate crisis through three pillars of collective action — renewable energy, nature conservation, and regenerative agriculture. This project trains local women in sustainable growing practices to heal the land, improve food security, and enhance livelihoods.
In Voroni, Kenya, women and girls, particularly those who are poor or marginalized, are disproportionately affected by food insecurity.
As climate change exacerbates these issues, the burden on women and girls increases, leading to health risks and gender-based violence. In some cases, families resort to early marriage to cope with climate change-related food shortages.
This project, spearheaded by Green World Campaign (GWC), will put the power of food security in the hands of these women and girls by providing them with training on regenerative agriculture, reforestation, entrepreneurship, and financial literacy.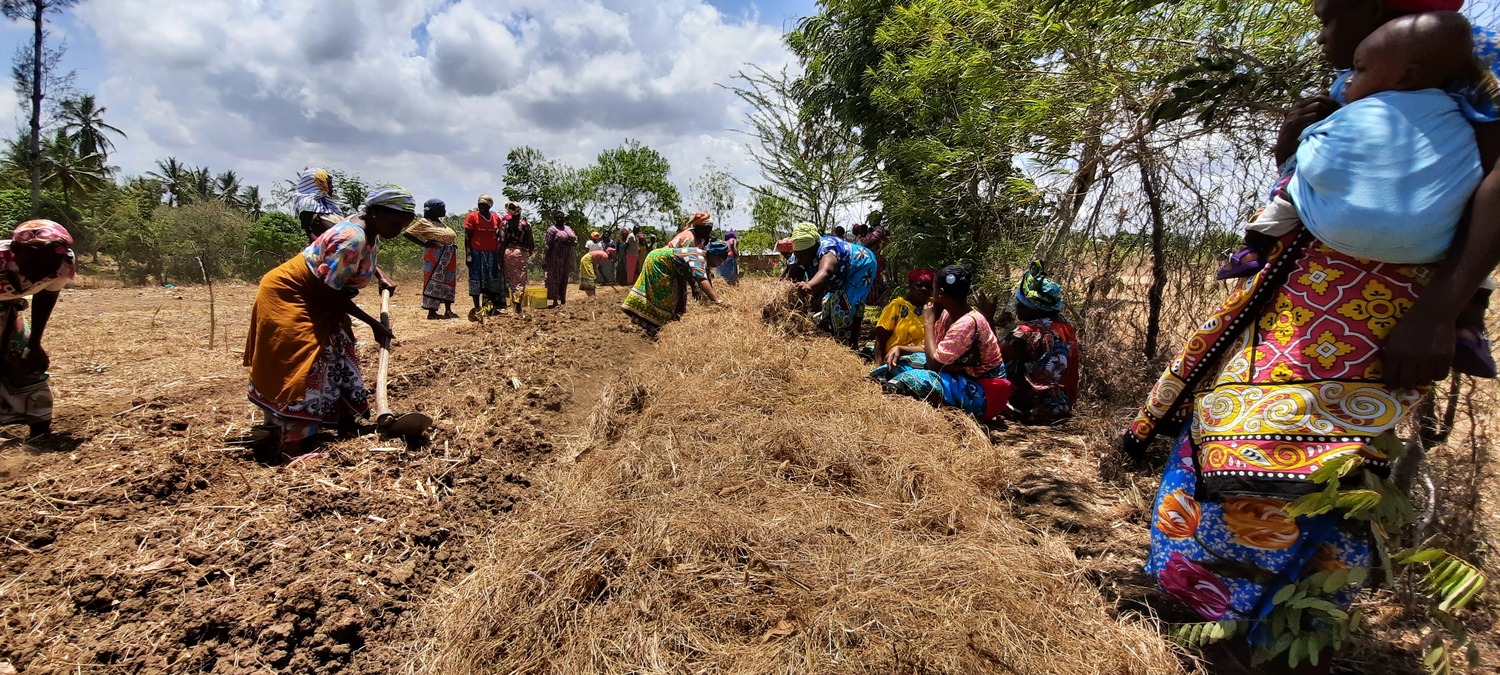 Improving land and lives through regenerative agriculture
Rengerative agriculture practices work with nature and revive the soil as food is grown. Support for this project will train 200 local women in these methods making the crops they sow more nutrient-dense and drought resistant.
The impacts of regenerative agriculture in Voroni are far-reaching, as the women's families and communities will benefit from the food grown, raising nutritional standards and incomes. These women will also share their knowledge with neighboring Indigenous communities, further improving the region.
Restoring ecosystems for wildlife and people
But this project is so much more than improving sustainable growing practices. It will also restore ecosystems, rehabilitate land and water resources, and provide climate-resilient habitats for people, livestock, and wildlife.
The project will restore 100 acres of land and plant over 150,000 native trees and 100,000 mangroves. Local women will receive training in reforestation, take the lead in these restoration efforts, and protect 150 hectares for the community and wildlife.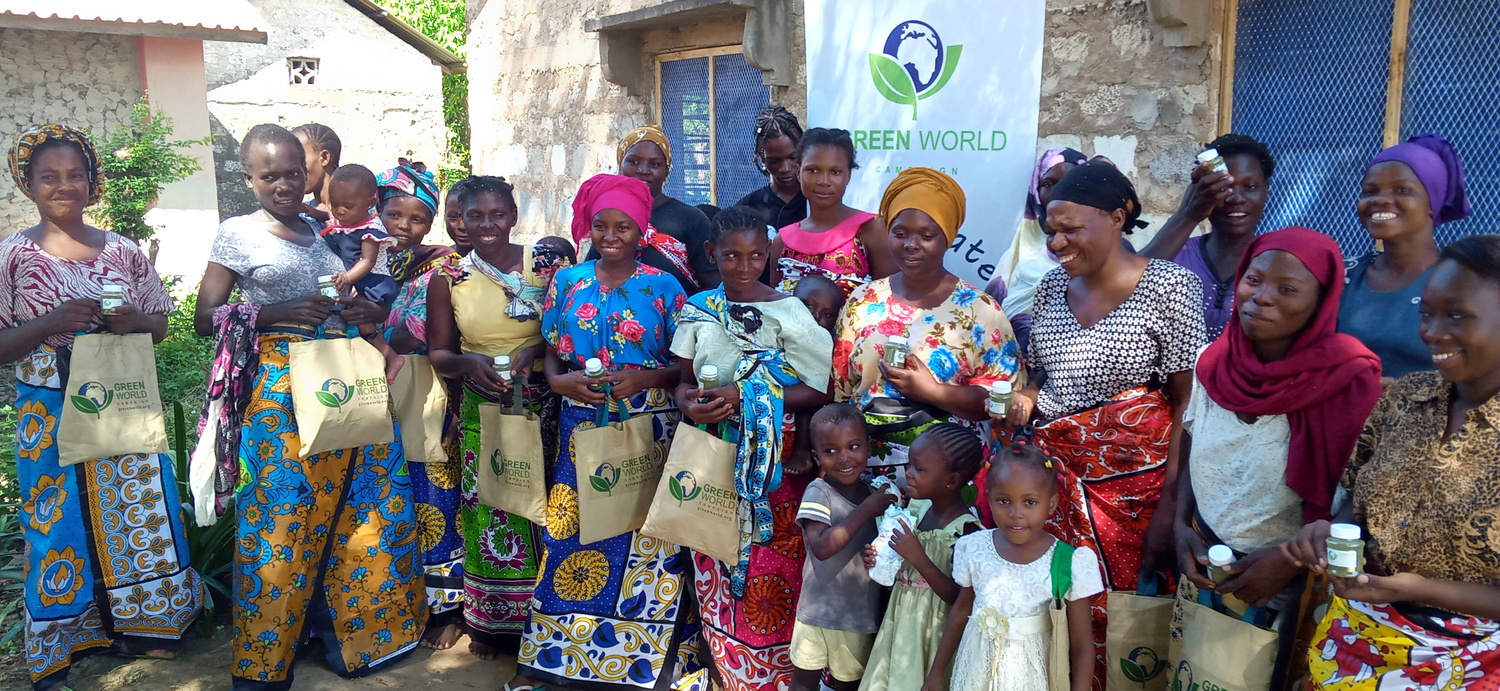 Advancing women's livelihoods and businesses
Through this project, livelihoods and women-owned businesses will also improve. Training programs will include the values chain of moringa and Indigenous African vegetables, agricultural production, processing, packaging, and marketing.
Women can start their own enterprises through these programs, and from the additional yields they grow. The GWC team will also assist in financial literacy teachings so that women and girls can control their own money, most for the first time.
Empowering communities through local leadership
Green World Campaign Kenya is led by an Indigenous community member, Caroline Dama, who believes in co-creation and enabling local ownership. One of their own, she will inspire women and girls that they can make a difference in their lives and communities and will help GWS better understand how to uplift the region.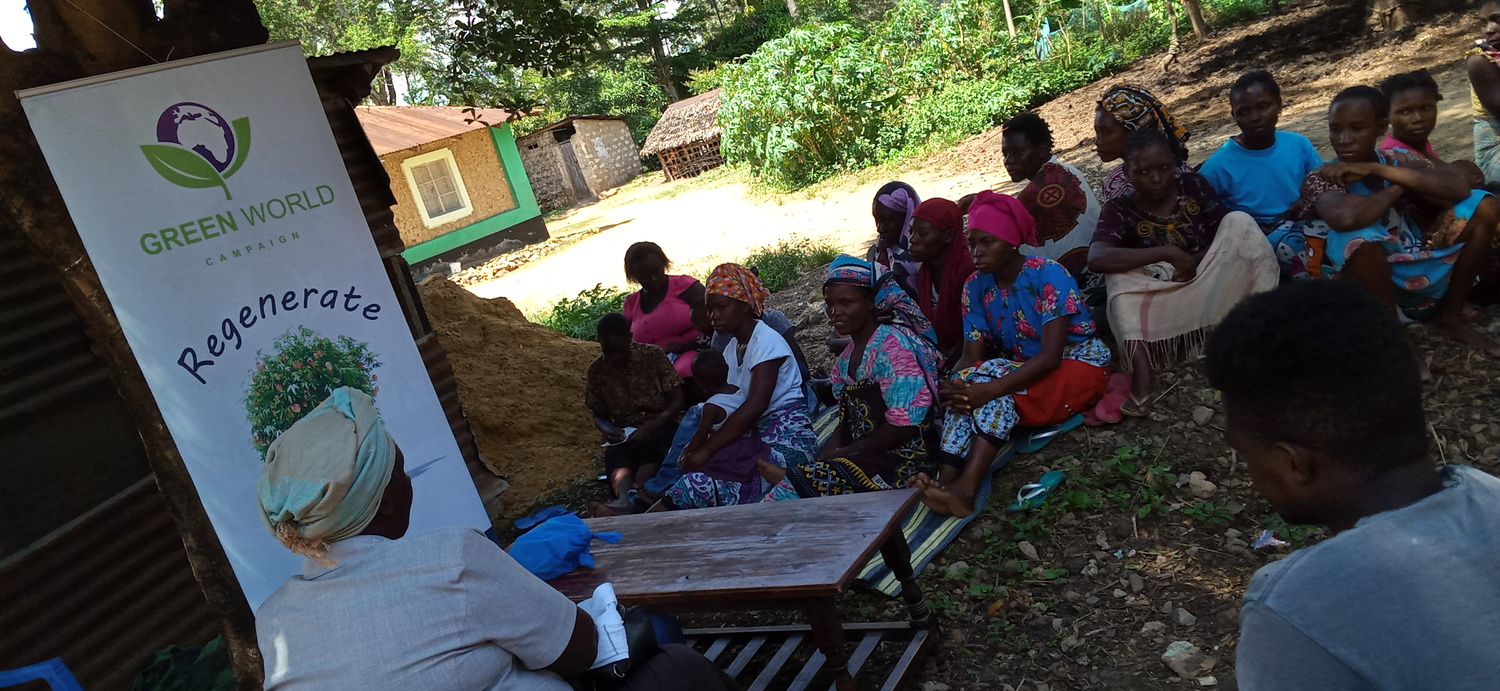 Creating a regenerative society
Green World Campaign believes in building a regenerative society for people and the planet. Their programs have trained over 20,000 students, 10,000 community leaders, and 700 teachers in land and water restoration, green business, and agroforestry.
The long-term goals of this project are to strengthen food security in the region, especially for mothers and their children, restore ecosystems, and open the local marketplace to women entrepreneurs.
A climate solution to inspire and uplift the region
Funding for this project will create a comprehensive climate solution that addresses food insecurity, poverty, and gender inequality while restoring ecosystems, rehabilitating land and water resources, and providing climate-resilient habitats.
The project's success will have a positive ripple effect, inspiring other Kenyans to adopt similar solutions to climate change.